Our modern STEM Wing was officially opened in 2019 and is home to our state-of-the-art laboratories and flexible learning spaces.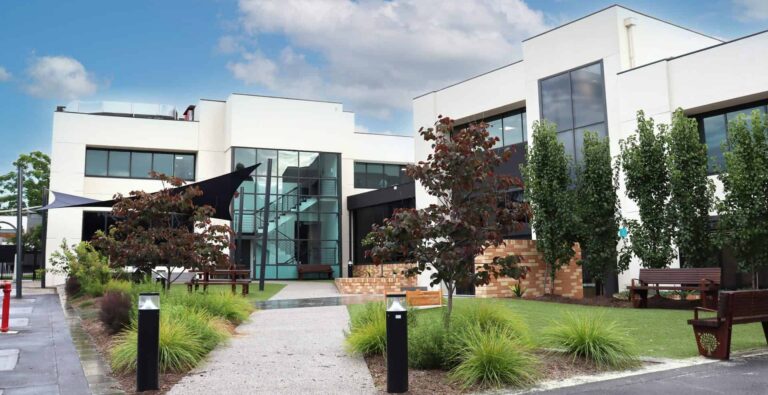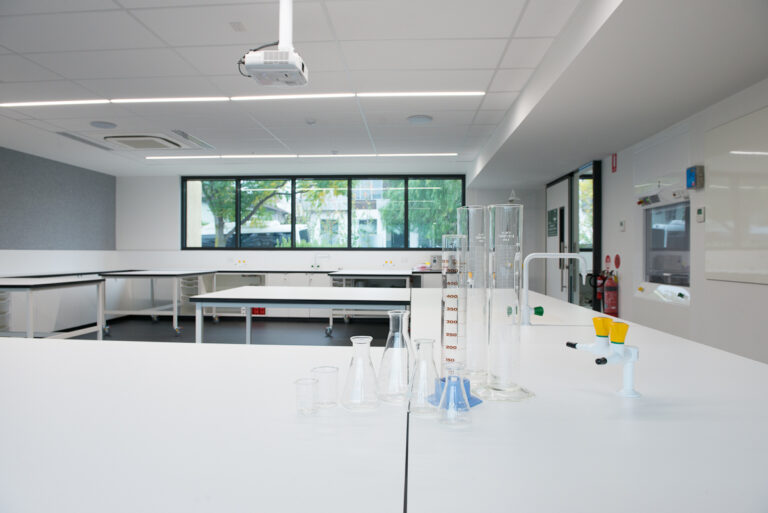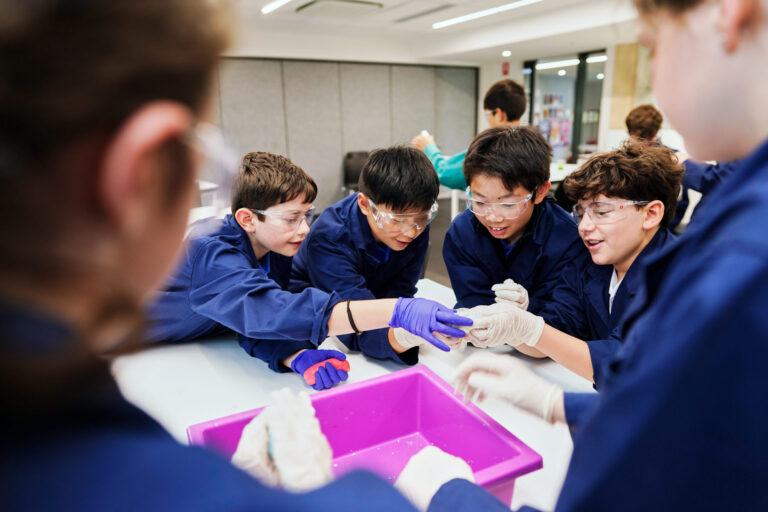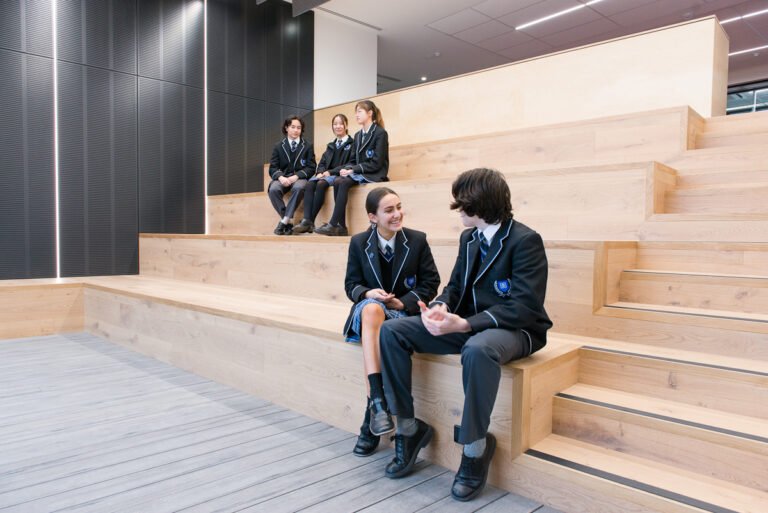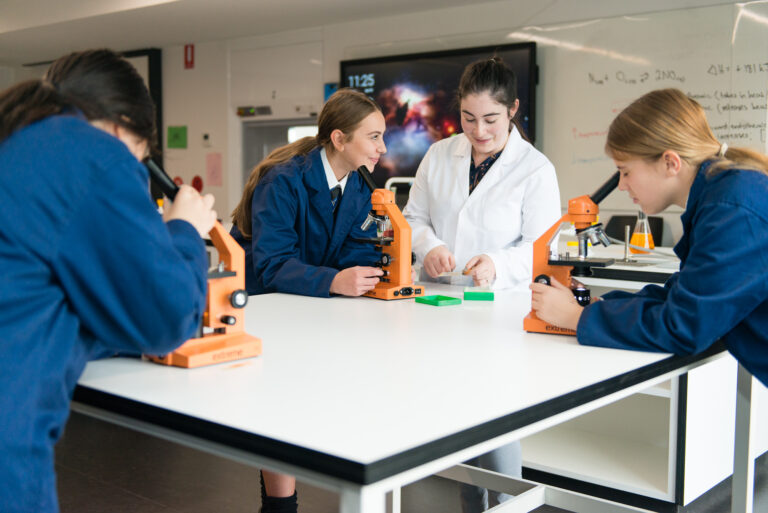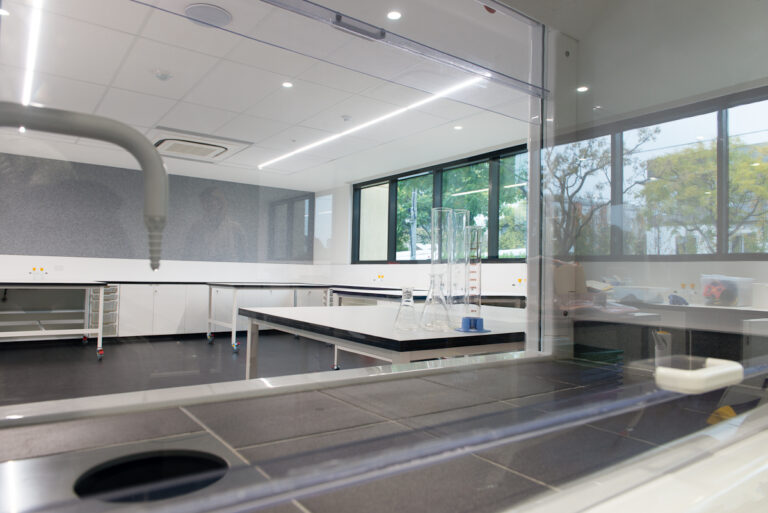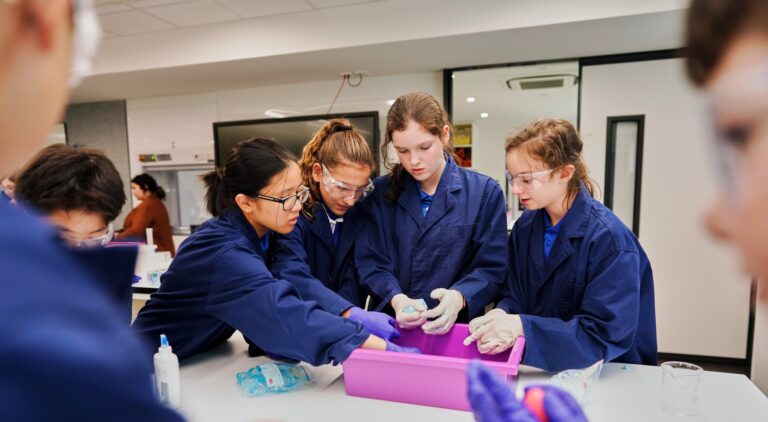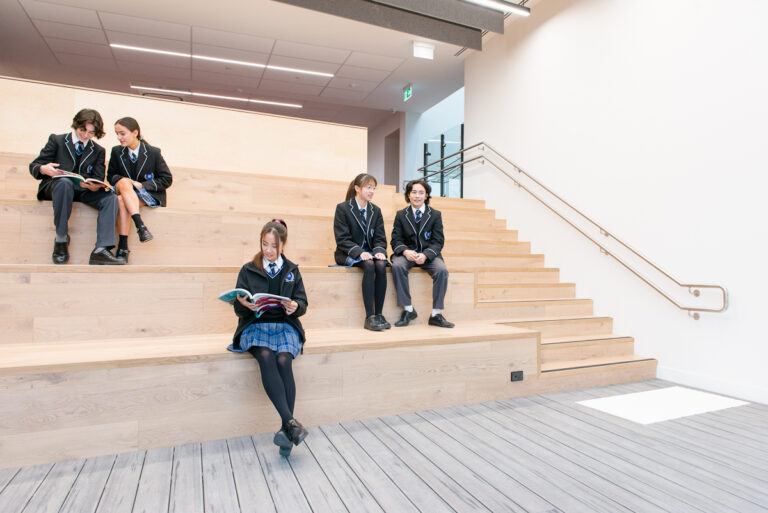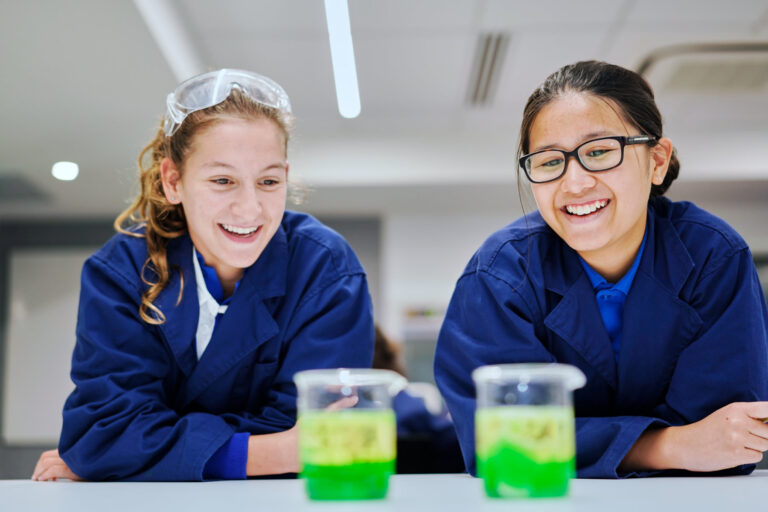 The STEM Wing consists of fitted-out Science laboratories, a well-stocked preparation room and chemical storage space, a large multi-purpose classroom, STEM offices, a VCE study area, conference room and kitchenette, and the STEM Forum. The labs are fully equipped with the necessary supplies and up-to-date safety equipment, automatic sensor lights, smart whiteboards, durable rubber tiling and white sterile surfaces. Black-out e-screens are also fitted on the large windows to block out the North-Western light when necessary.
Outside of the main learning area and STEM staff offices is the VCE study area, furnished with lounges, tables and comfortable seating to cater to both individual and group study. The conference room offers another, more private space for quiet study or large group sessions, and the connected kitchenette provides access to water, microwaves and other amenities.
Connecting the classrooms and study space with the STEM Gardens is the STEM Forum, an open auditorium framed by floor to ceiling windows that look out into the gardens. The open space, projector screen and tiered seating make this the perfect place for student presentations, small assemblies, and lunchtime performances.