The Andrianakos Centre serves as our hall, gym, music and drama facility and multipurpose space, as well as hosting our indoor-outdoor canteen.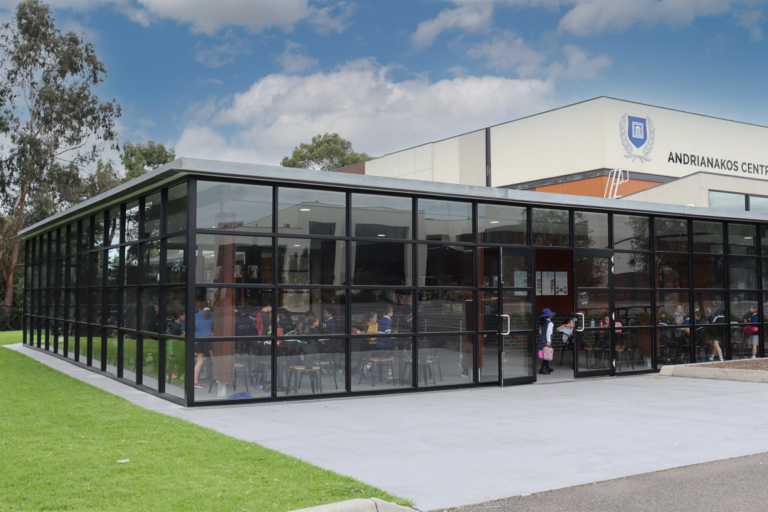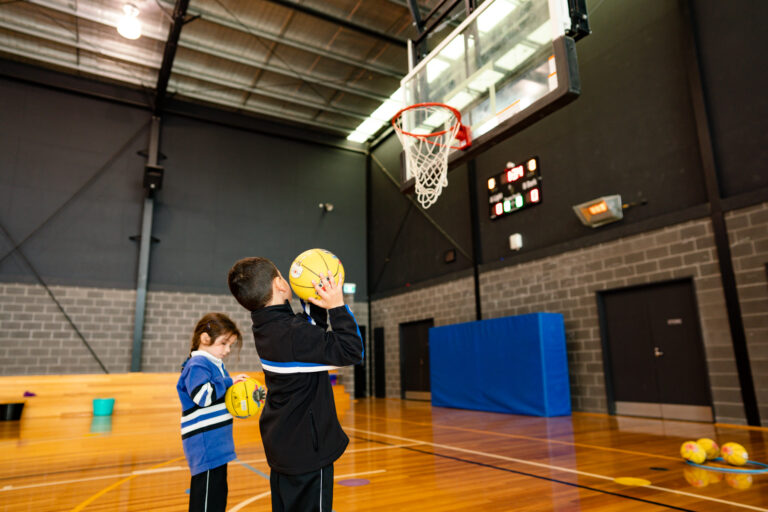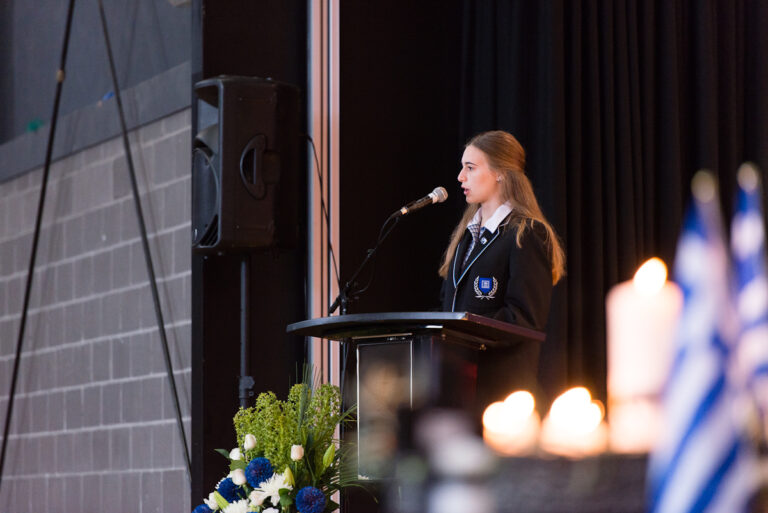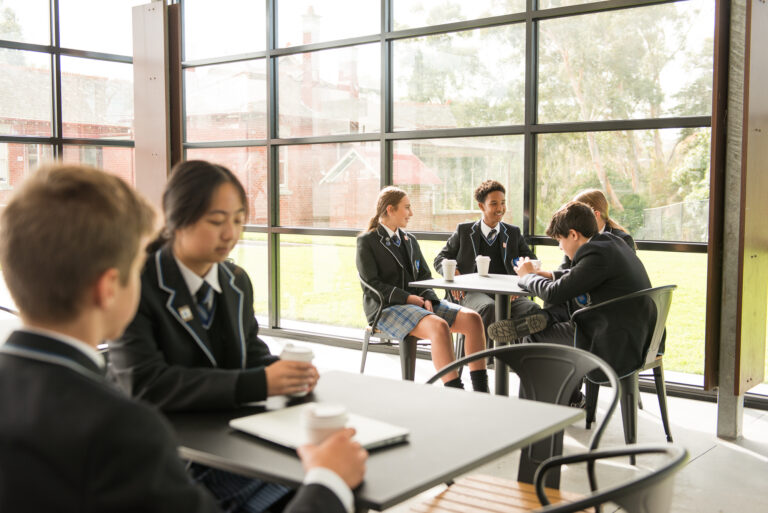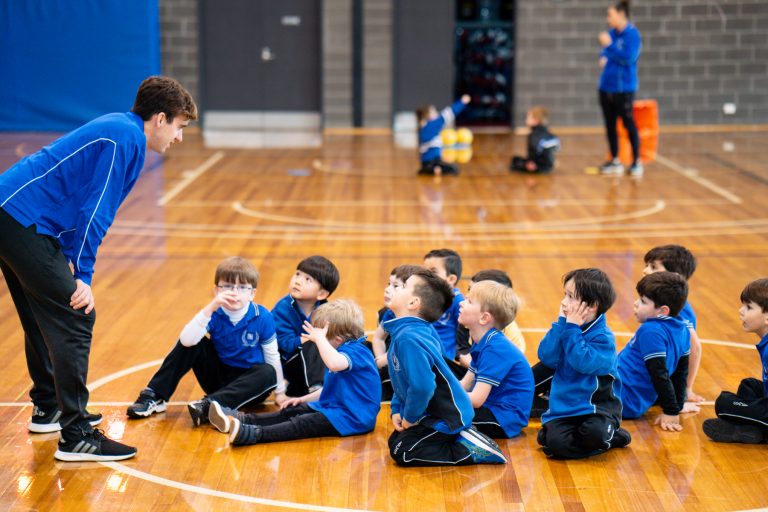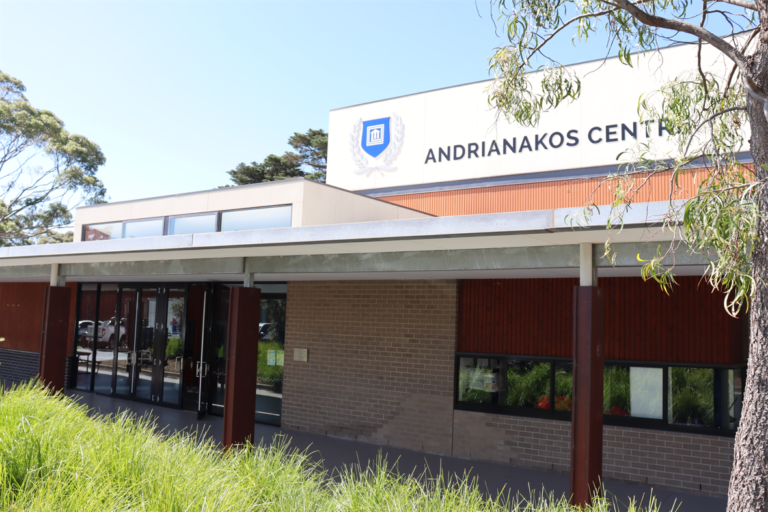 Officially opened in 2011, the Andrianakos Centre stands opposite our main School buildings, across the paved courts. The large structure is home to the PE, Health, Music, and Drama departments, as well as our Canteen operated out of a commercial kitchen donated by our Parents and Friends Association. Named after the generous donation of private benefactor Mr Nick Andrianakos that helped the building project come to fruition, the Centre is now a lively and beautiful spot for students to learn, play, socialise, and develop their skills.
The hall inside is the main draw of the building, with a gym that accommodates a full-size basketball and netball court, one futsal court, or two volleyball courts, electronic scoreboards, and a fully fitted-out stage. At the front of the building are spaces for PE and Health offices, and around the side we have our School Canteen enclosed by full-length alfresco windows. At the back of the facility you find the Music and Drama hub, with fully soundproofed music studios, drama rooms, backstage access, and department offices. The Hall is also a multipurpose space, often used for School assemblies, activities, and events.