All students and staff of Alphington Grammar School become life members of our alumni association, Alphington Grammarians.
The Alphington Grammarians group was established to unite our community and ensure that we maintain ties with graduates who may have otherwise lost touch with the School. Our Alumni Committee organise events, reunions, and past student initiatives. 
As the School looks to the future, it is important that we remain connected to our years of history and honour the amazing achievements of our graduates, fostering a sense of school pride and inspiring our current students as they plan for their future.
Currently, our Alumni stay connected and network through our self-titled LinkedIn group, the Alphington Grammarians. You can access it and request access here. We also post updates on our alumni Facebook group.
For any inquiries or suggestions, please don't hesitate to email us at alumni@ags.vic.edu.au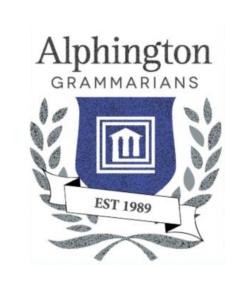 Upcoming Alumni Events
Calling all Grammarians! Alphington Grammar School is proud to announce our first annual Alumni Reunion, taking place on Saturday the 13th of March 2021. Enjoy drinks and nibbles while catching up with old faces on our gorgeous campus. RSVP today at alumni@ags.vic.edu.au to secure your spot!