International Enrolment – 5 Step Process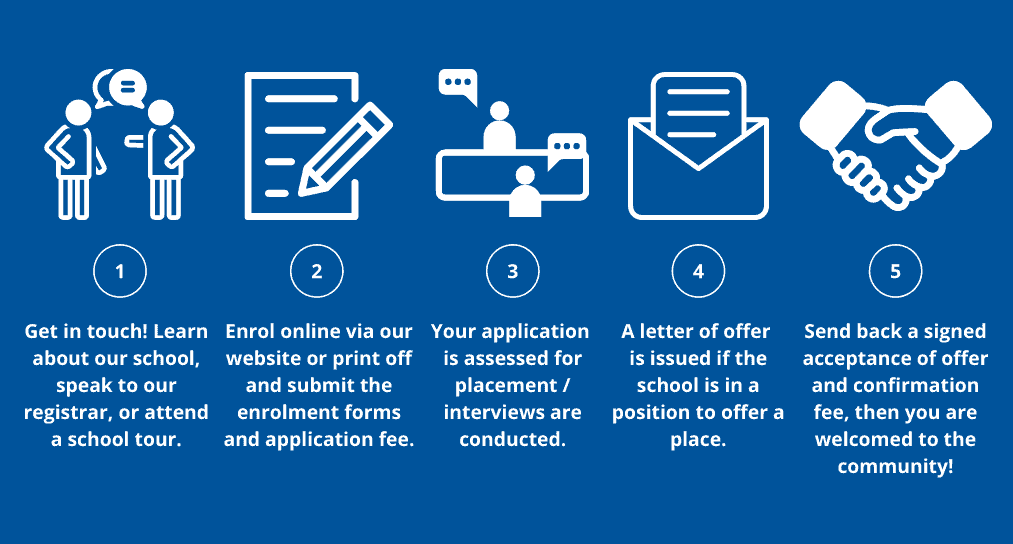 Application Requirements
To ensure that the application for enrolment can be processed, we require the following information:
International Students transferring from a school in Australia
Completed Overseas Student Application Form
Contact details for two referees from the current school
Current school COE
Most recent school report and AEAS Report
Passport
Visa Information
A copy of the Health Cover policy
International Students transferring from a school overseas
Current Overseas Student Application Form
Current AEAS report
Passport
Visa Information
Authorised Agents
Alphington Grammar School accepts International Students from Prep to Year 11. International Students applying to Alphington Grammar School may submit their application via an authorised agent in their home country, or here in Australia.
The list of authorised agents can be found in the Policies and Procedures list below. The agents listed are the only authorised representatives of the school, and enrolment information must be obtained through them. If you have any additional questions, please don't hesitate to contact our Registrar directly at: registrar@ags.vic.edu.au
Application Process
To apply for enrolment, fill in our online application for below or print off the Application for Enrolment Form, below, and submit it to us along with the application fee.
International Application Forms and Resources
International Policies and Procedures