Choosing a School for your child is an important decision, and we are here to support you through this process as much as we can.
We recommend prospective families tour the School and speak to our registrar before submitting an application, as our prospectus and website only give you part of our story. For information about our School Tours, please see here.
Contact our Registrar at: registrar@ags.vic.edu.au 
We are now accepting enrolments for 2024 and onwards. The cut-off date for 2024 enrolments is October 27 2023.
Domestic Enrolment – 5 Step Process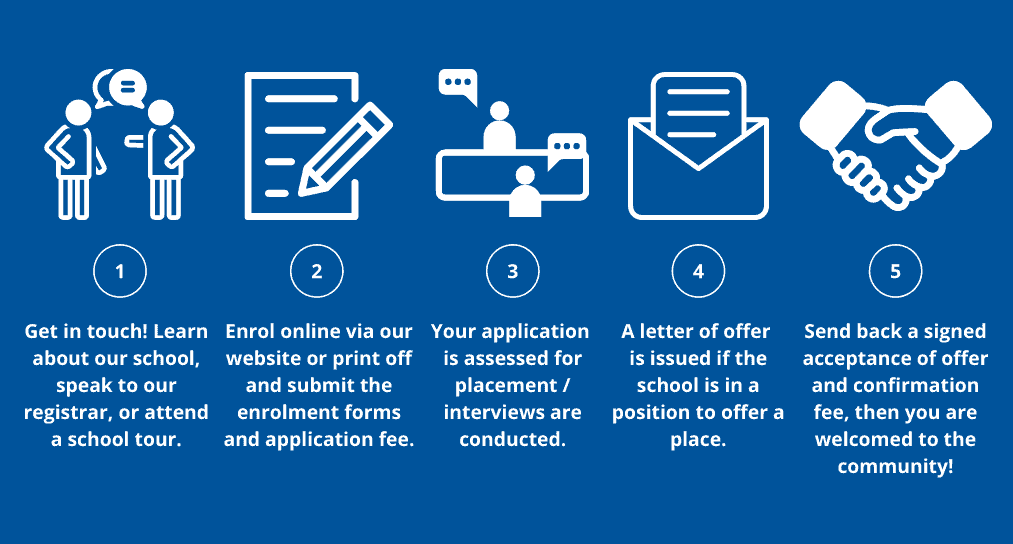 To submit your application, fill in our online enrolment form via the link above. Alternatively, print off the application form below and send it to us along with the application fee of $110 per student at:
The Registrar,
Alphington Grammar School,
PO Box 5007, Old Heidelberg Road,
Alphington Vic 3078
Domestic Application Forms and Policies