Our Library, opened in 2020, provides a dynamic, comfortable, and flexible learning space to accommodate students across a range of ages and abilities.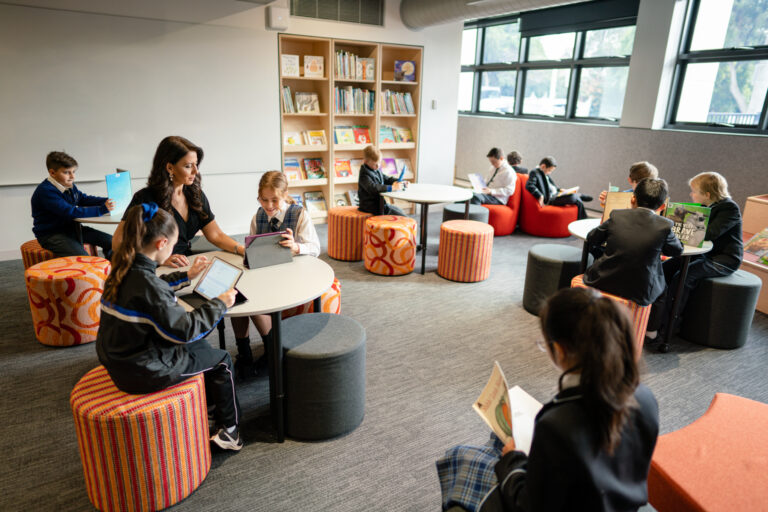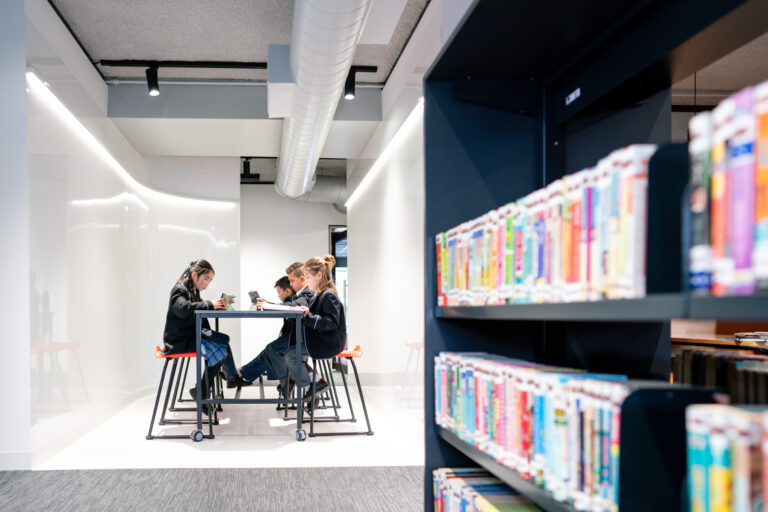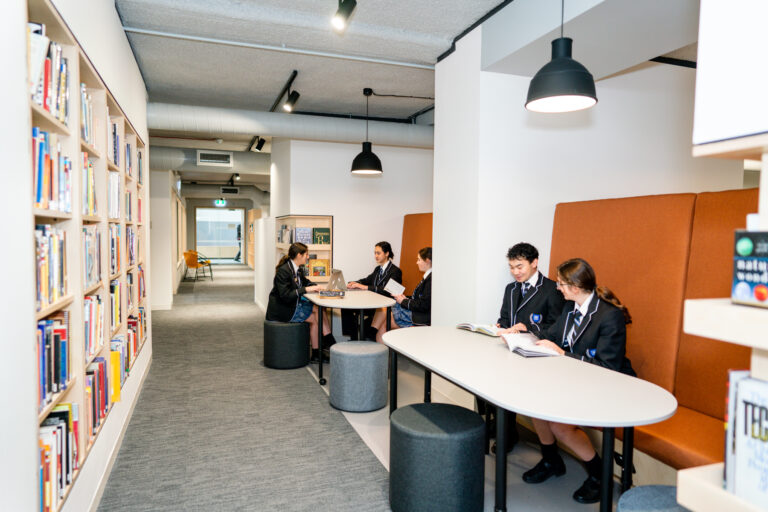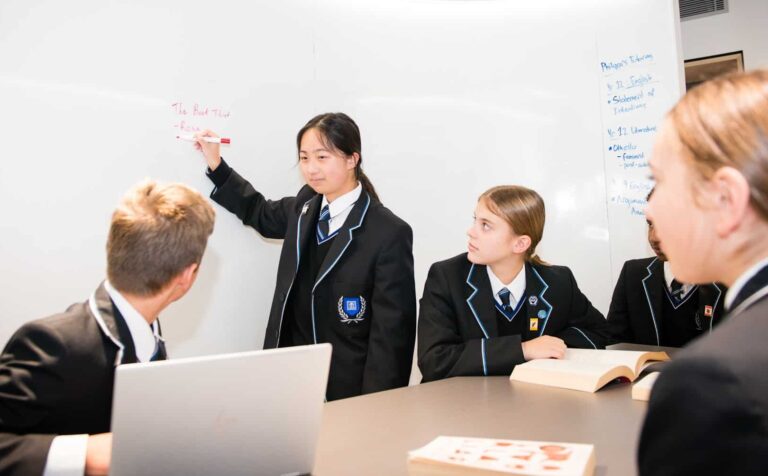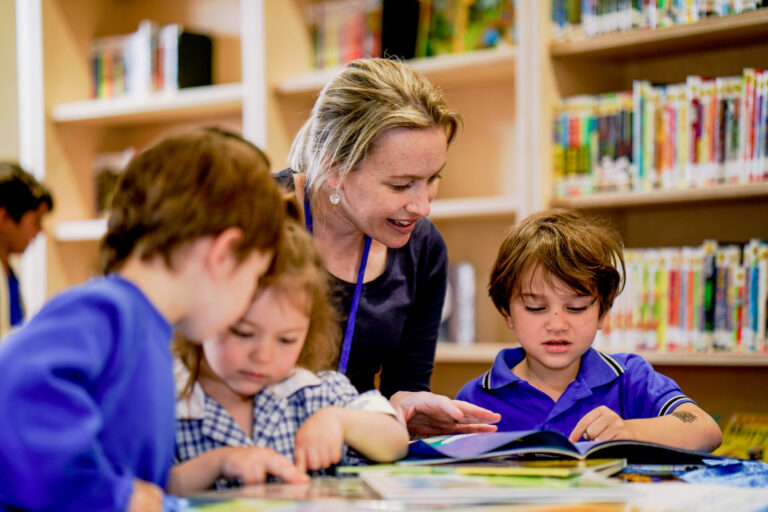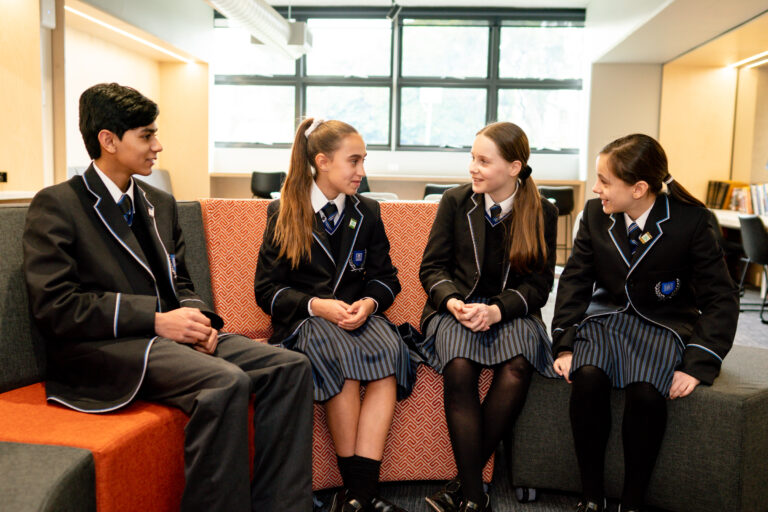 Our modern Library contains a vast collection of resources and knowledge. It was designed to be an engaging, collaborative, and inclusive space that can cater to both individual and group study. Small breakaway rooms and private booths, as well as distinct Primary and Secondary zones, allow students of varying ages to work comfortably alongside each other. The flexible learning spaces facilitate all learning styles by creating an environment where students feel productive yet at ease. 
The Library is a popular space with students across a range of year levels, and is constantly in use. At any point in the day you can walk in and expect to see small student study groups, classes, tutoring sessions, recreational reading, and quiet conversation.