Their drive and emotional maturity in the face of hardship has served as a point of pride within our School community, and they have achieved an outstanding set of grades despite the disjointed year they have faced.
We would also like to commend the Class of 2020 Dux, Dimitra Kritsidimas, who achieved an amazing ATAR of 96.35. This score places her within the top 4% of all students in the State.
We congratulate the Class of 2020 for their achievements, made possible through their admirable diligence, tenacity and grit. The qualities they have demonstrated this past year has proven to us that they have what it takes to excel no matter what challenges they may encounter.
We wish the Class of 2020 every success in whatever they pursue.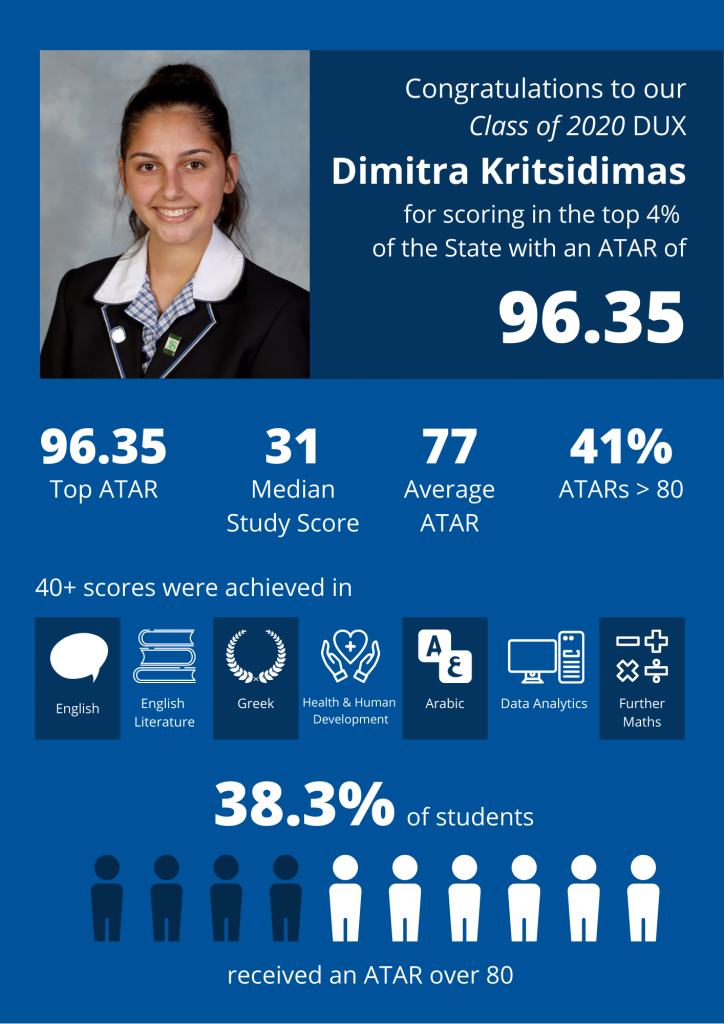 845 total views, 1 views today