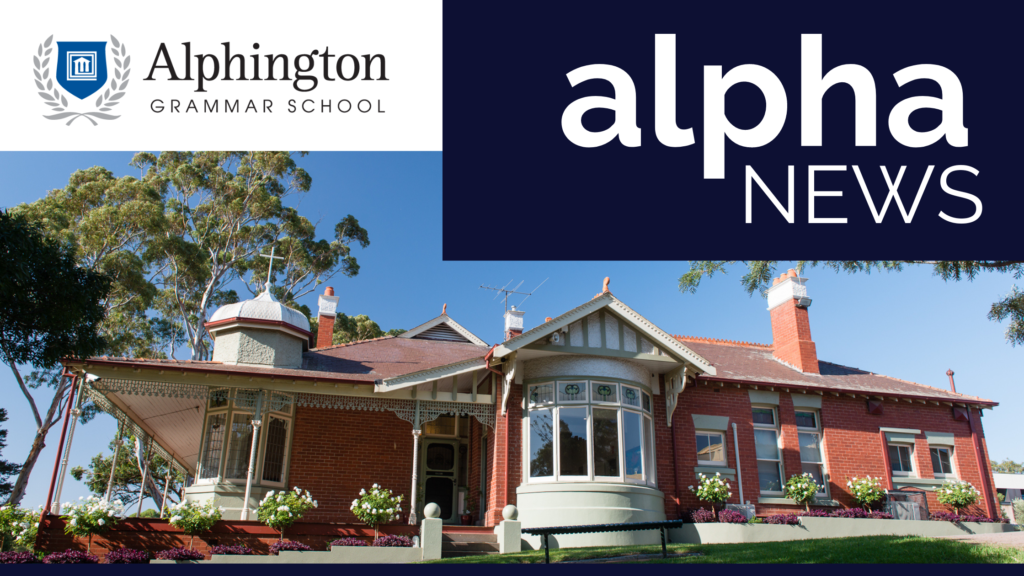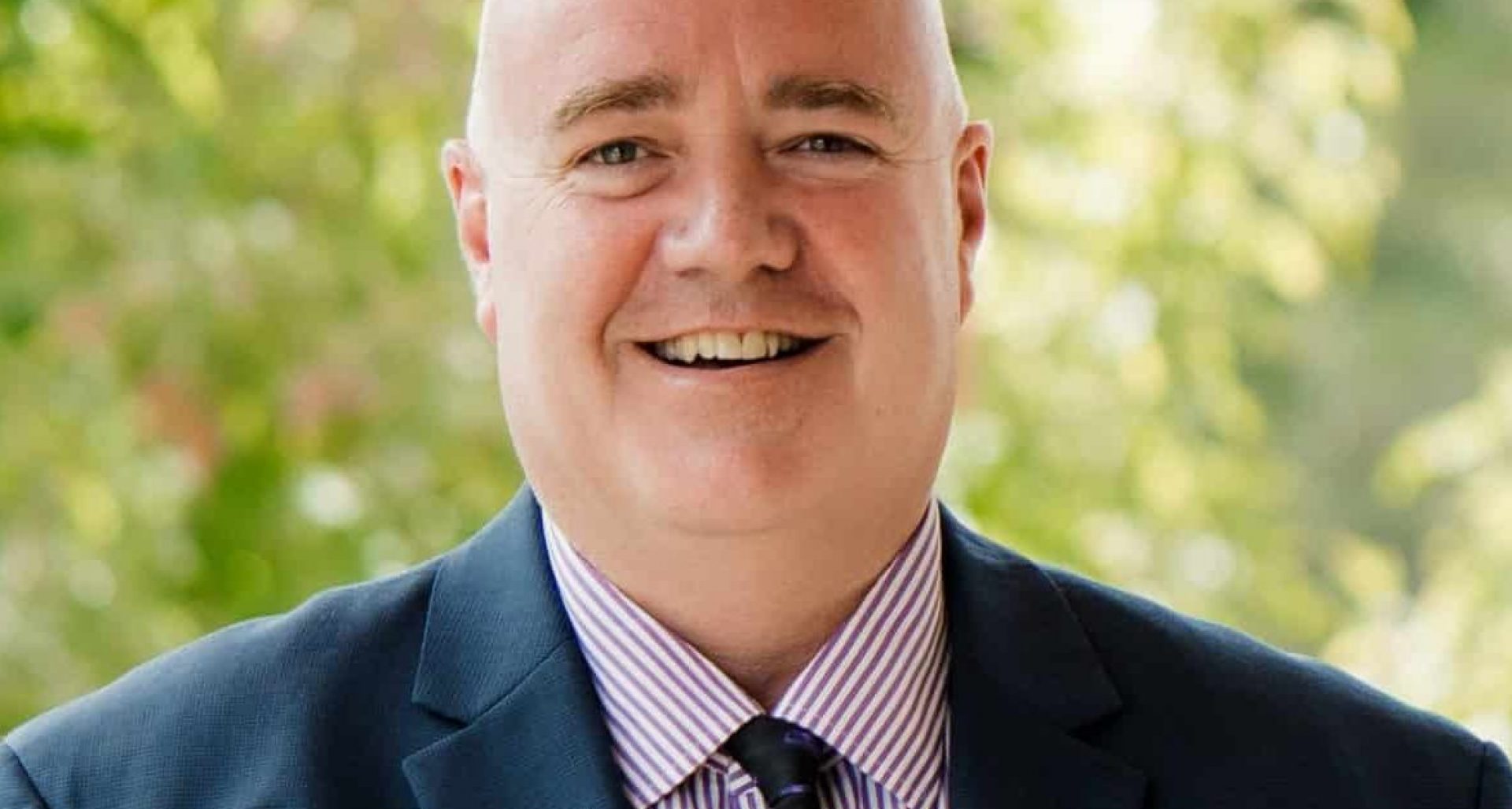 From the Assistant Principal, Head of Secondary
What a journey we have had Into the Woods!
I am absolutely thrilled to take a moment to reflect on the outstanding performance of Into the Woods by our incredibly talented students. The curtains have now fallen, but the magic and memories created during the show will linger in our hearts forever.
From the moment the lights went up, the stage came alive with a spellbinding blend of music, dance, and storytelling. The hard work, dedication, and sheer talent of our students were on full display, transporting the audience on an enchanting journey through a world of fairy tales and fables.
The cast members breathed life into their characters, capturing the essence and complexity of each role with authenticity and grace. The audience was captivated by the energy, emotion, and incredible vocal performances of our students. The Year 7 birds were fabulous.
But it wasn't just the outstanding cast that made this production shine. Behind the scenes, our Music department production crew, costume designers, set builders, and backstage supervisors worked tirelessly to create a visually stunning and seamless experience. The attention to detail was evident in every aspect, from the exquisite costumes to the beautifully crafted set pieces that transported us to the enchanted woods. A special thanks to Mrs Priya Wilson, Ms Stephanie Atwa, Mr Ewen Baker, Jack McLean, Mia Mazzarella, Cameron Heine and Cristina Lang for their dedication and passion. Without you pushing forward and without your commitment to raising the theatrical bar, we wouldn't be able to see our students shine like they did. Your commitment to fostering creativity and excellence in our students is truly remarkable. Thank you.
To our very talented students, congratulations on a job well done! Your dedication, teamwork, and commitment to excellence were truly inspiring. Through your performances, you reminded us of the power of storytelling and the importance of chasing our dreams fearlessly. You have left an indelible mark on our hearts and have created memories that will be cherished for years to come. The Year 7 birds were superb!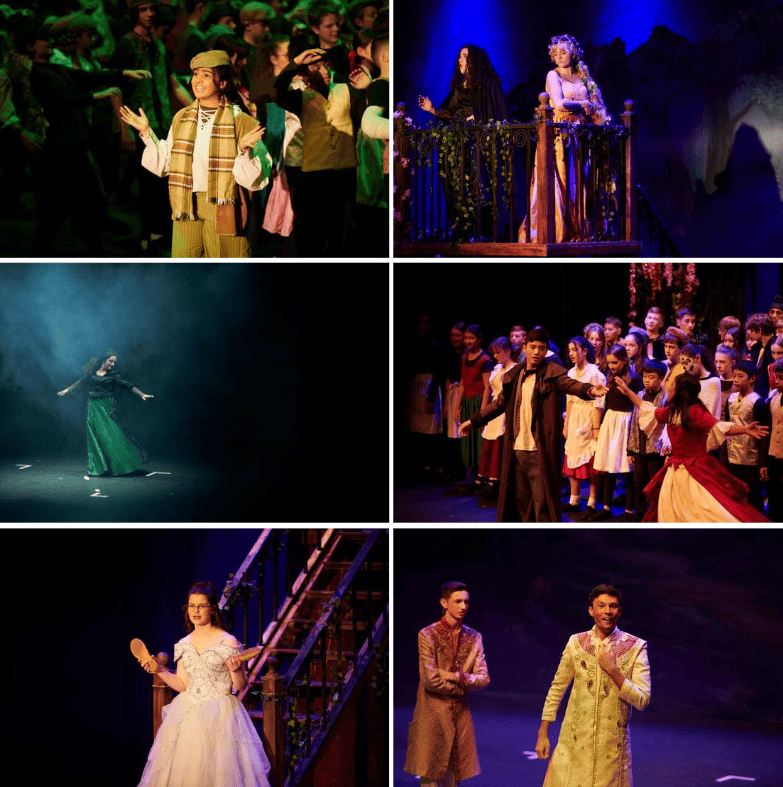 We also extend our heartfelt appreciation to all the parents, families, and friends who supported our students throughout the journey. Your unwavering encouragement, late-night rehearsals, and enthusiasm added an extra touch of magic to the production. Your cheers and applause from the audience were a testament to the impact this experience had on our students' lives.
Once again, congratulations to our phenomenal cast, crew, and everyone involved in the production of Into the Woods.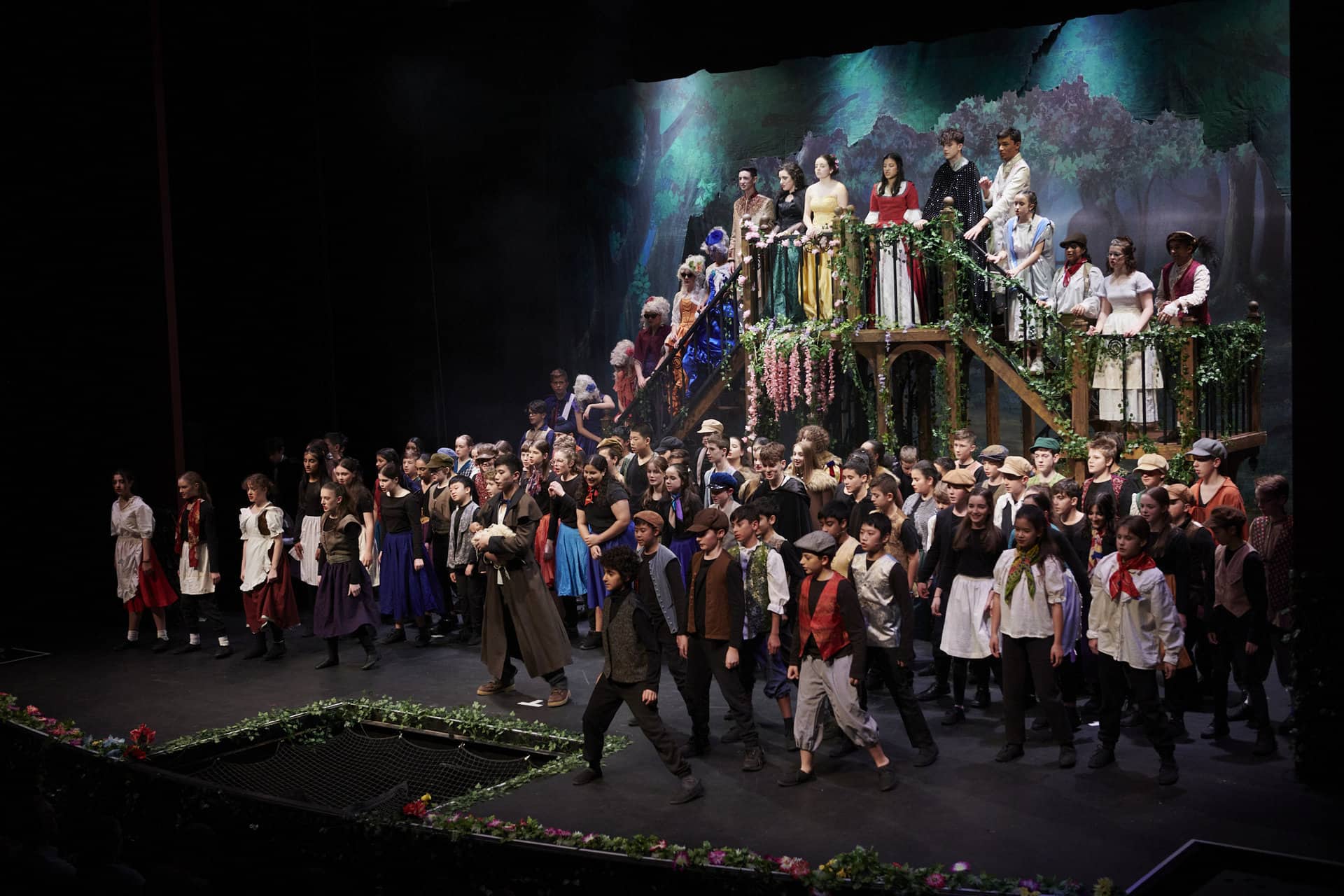 Subject Selection Expo
The current Year 10 students are about to commence the start of their VCE journey by choosing their VCE subjects for Year 11 next year. Choosing the right subjects for the VCE is an important decision that can have a significant impact on your academic and professional future. On Monday each Head of Faculty will be leading sessions at the La Trobe Golf Club for the students. They will be presenting vital information relating to each subject area offered in VCE: Entry requirements, assessment methods, areas of study and potential career opportunities will be covered. I have listed some advice below to help the students make informed choices:
Self-reflection: Start by reflecting on your interests, strengths, and aspirations. Consider what subjects you enjoy studying and excel in. Think about the career paths or fields of study you might be interested in pursuing after high school. If you are not sure of a career path yet, don't worry. You will get there eventually; that's why it's important to keep your choices broad.
Research: Take the time to research different subjects and their content. Look into the prerequisites and recommended subjects for the courses or careers you are considering. Speak to Mrs Mallis and professionals in those fields to gain more insight.
Balance: Strive for a balance between subjects you are passionate about and those that align with your future goals. It's crucial to find a mix that challenges and motivates you.
Keep your options open: Select a combination of subjects that keeps your options open, especially if you are uncertain about your future career path. Choose a mix of humanities, sciences, mathematics, and creative subjects to maintain a broad foundation of knowledge and skills.
Seek advice: Seek guidance from our Careers Practitioner, Mrs Mallis, your parents and subject teachers who can provide valuable insights and help you make informed decisions. They can offer advice based on their experiences and knowledge of different subjects and career paths.
Review subject prerequisites: If you have a particular course or university in mind, review the subject prerequisites or recommendations for that course. Ensure that the subjects you choose meet the requirements for entry into your desired tertiary education programs.
Flexibility: Remember that subject choices in VCE are not permanent, and you can make changes if necessary. Keep an open mind and be prepared to reassess your choices if you discover new interests or change your career goals.
Ultimately, selecting the right subjects for VCE involves a thoughtful and informed decision-making process. By considering your interests, goals, and future prospects, you can make choices that set you up for success in both your VCE studies and beyond.
Enjoy the Subject Selection Expo on Monday.
Mr Lukas Silver
Assistant Principal, Head of Secondary
Show All
Collapse
Flowerdale Autumn 2023: Across Generations
The most recent edition of our school magazine, Flowerdale Autumn 2023: Across Generations, is now available for you to read. Featuring stories of and by alumni, current students and staff, as well as community updates, Flowerdale is not a publication to miss! You can read this latest edition by following the link below. Physical copies are available to browse in the school Library or Front Office.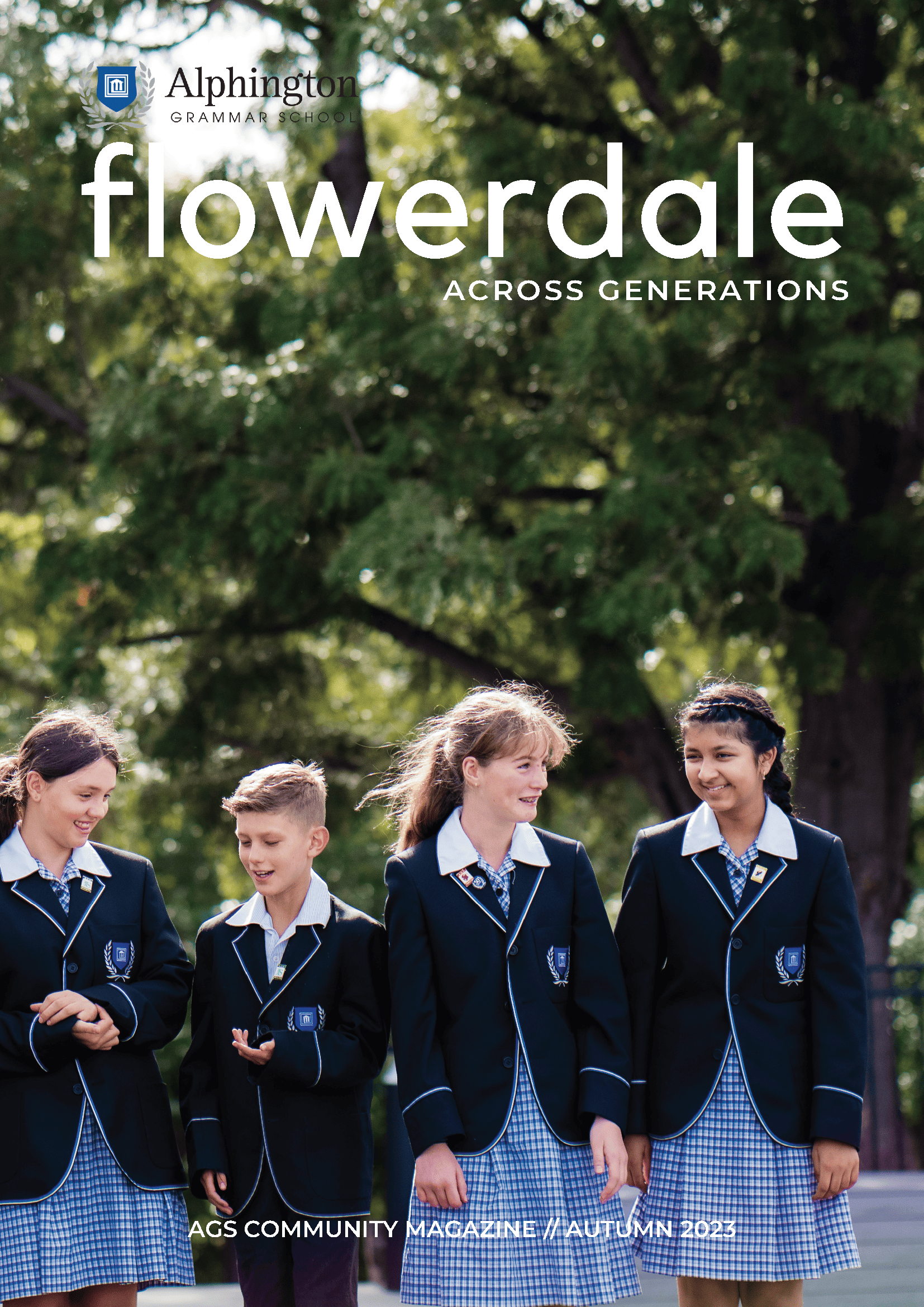 From the Secondary School
Year 7 Camp to Marysville: An Unforgettable Adventure!
We are excited to share with you the amazing experiences and unforgettable memories created during the Year 7 Camp to Marysville. The camp, held from 15-19 May, was a resounding success, achieving its aims of fostering fun, new friendships, personal growth, and developing resilience.
From the moment our enthusiastic Year 7 students arrived, their faces lit up with anticipation and excitement. The camp provided the perfect opportunity for them to step out of their comfort zones, challenge themselves, and embrace new adventures. Throughout the duration of the camp, students were able to participate in a range of thrilling activities, leaving them with incredible stories to tell.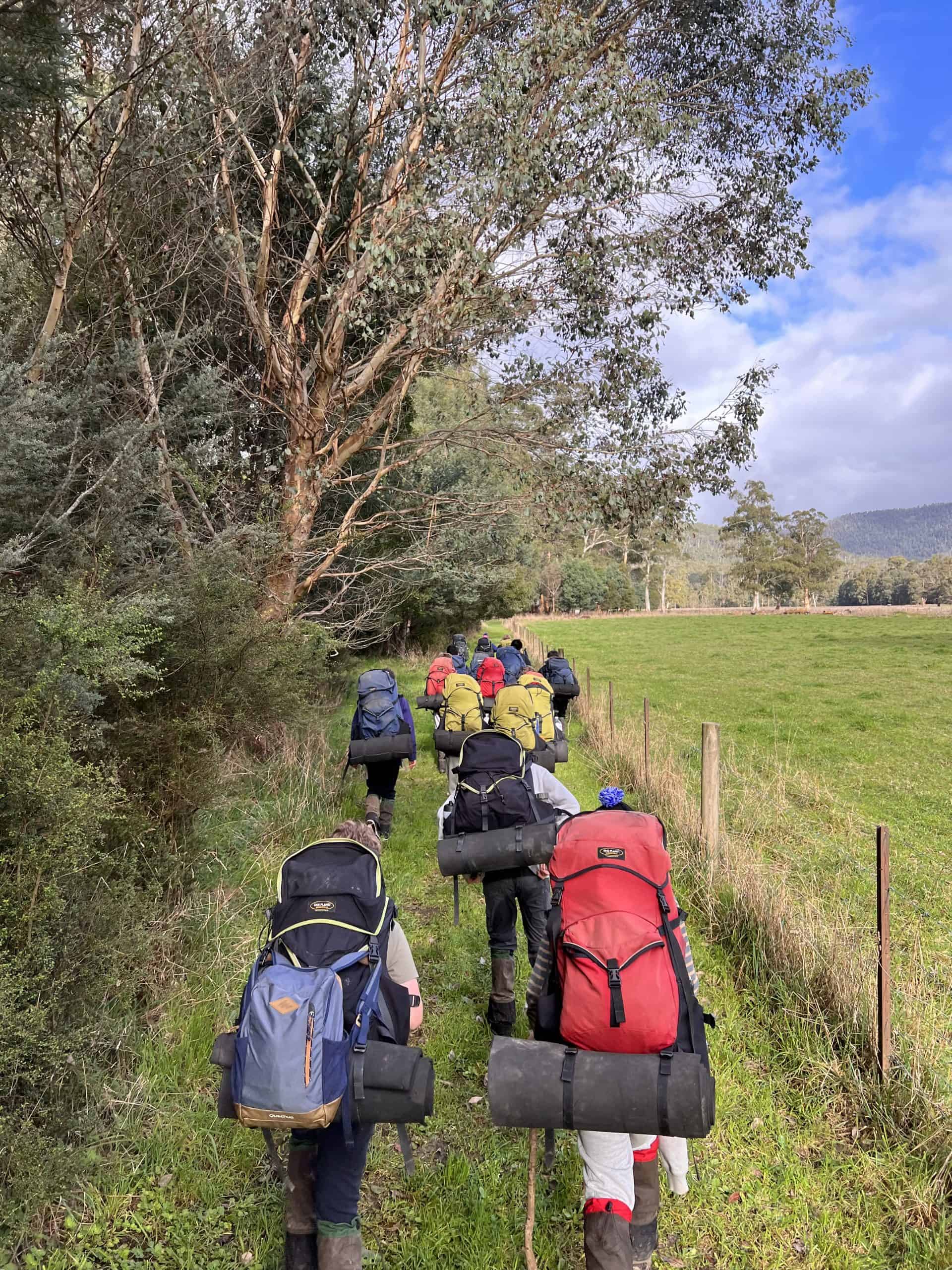 One of the highlights of the camp was the adrenaline-pumping rock climbing and abseiling sessions. Our students courageously scaled a towering rock wall, conquering their fears and cheering each other on. 
Another activity that brought our students closer together was the exhilarating canoeing expedition. Students worked collaboratively to steer their canoes and discover the breathtaking beauty of the surrounding nature.
Mountain bike riding was yet another adventure that pushed our Year 7 students to new limits. This activity not only fostered physical fitness but also instilled a sense of perseverance and determination to overcome obstacles.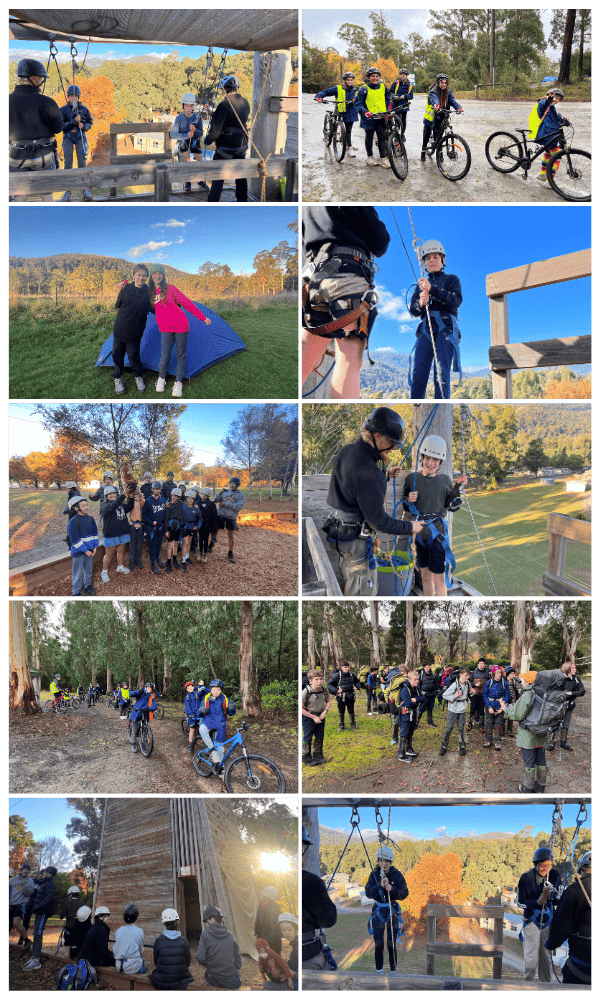 During our visit to the town of Marysville, our students had the chance to explore its unique attractions. A visit to the Marysville lolly shop delighted the sweet-toothed among us, while the fire museum educated and reminded us of the town's resilience following the devastating Black Saturday bushfires. It was a valuable opportunity for our students to connect with the local community and learn about the town's history.
Of course, no camping experience would be complete without an overnight campout. Although it presented challenges, the campout was intentionally designed to help our Year 7 students build the skills and resilience necessary for their Year 8 camp next year. Through teamwork, problem-solving, and adaptability, our students demonstrated remarkable growth, and we are incredibly proud of their efforts.
The Year 7 Camp to Marysville has undoubtedly left a mark on the hearts and minds of our students. Not only did they have an incredible amount of fun, but they also formed lasting friendships and discovered newfound strength within themselves. We would like to extend our appreciation to all the teachers and staff who made this unforgettable experience possible.
Once again, we extend our congratulations to our Year 7 students for their outstanding achievements during the camp.
Mr Andrew Diviny
Outdoor Education Coordinator
Show All
Collapse
Secondary Visual Arts Competition
Theme: Monochromatic
Over the Term 1 break, student's were given the chance to create an art piece for the first visual arts competition of 2023. Student's were able to select their preferred art form but had to follow the theme of monochromatic. It was a great theme, which allowed students to think broadly and creatively as they were not limited to a specific subject matter.
Well done and thank you to all student's who submitted a piece! It's great to see the talent we have here at Alphington Grammar. Please see results and pieces of the top finishing students below.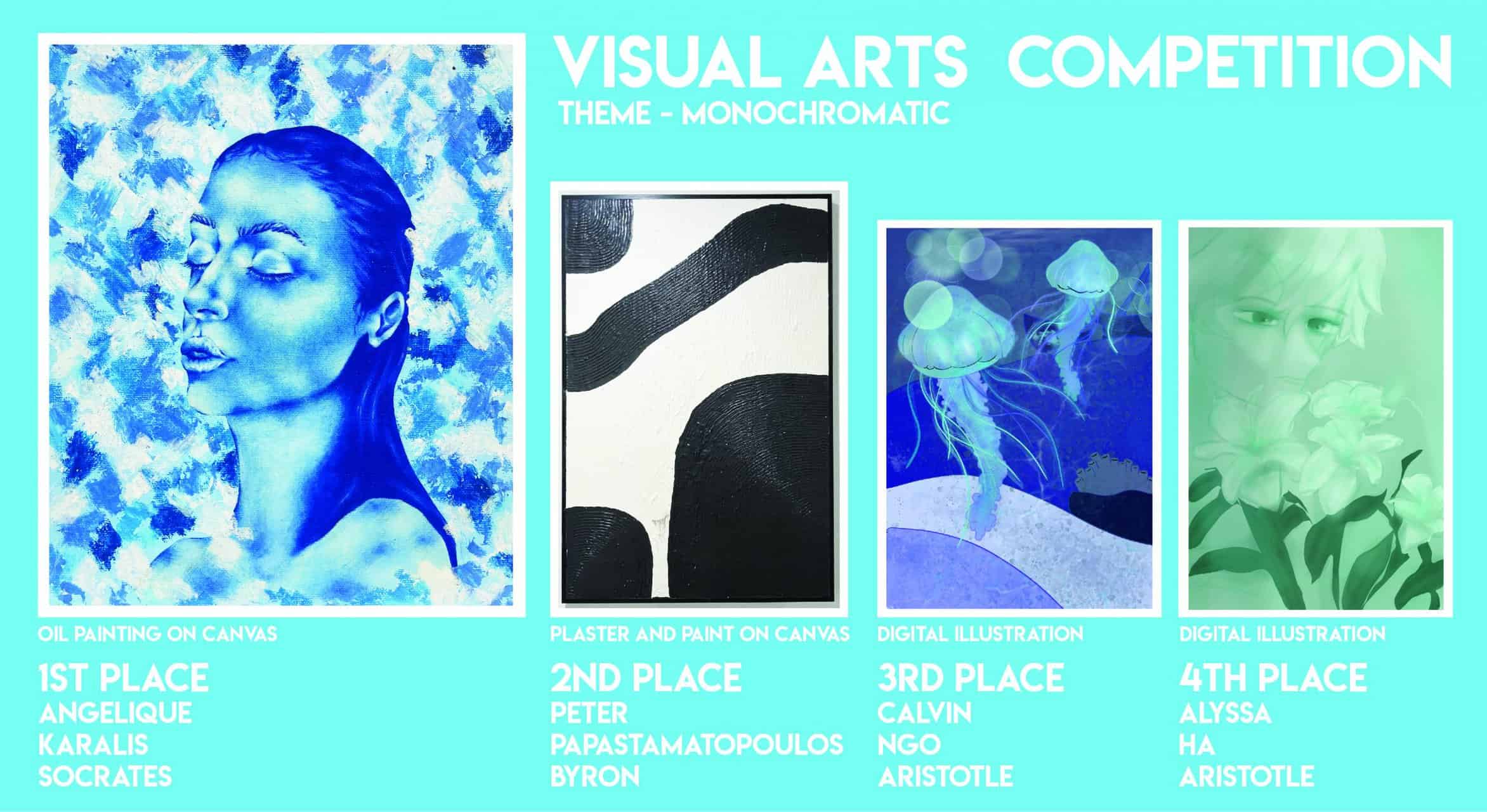 Keep an eye on this space as there will be more visual art competitions to come!
Mr Michael Grigoriadis
Secondary Visual Arts Coordinator
Year 12 Visual Communication Design Excursion
On Thursday May 18th, Year 12 Visual Communication Design students went on an excursion to Melbourne Museum to see the 2023 Top Designs exhibition. The exhibition displays a range of folios and final presentations created by high achieving Visual Communication Design students from 2022.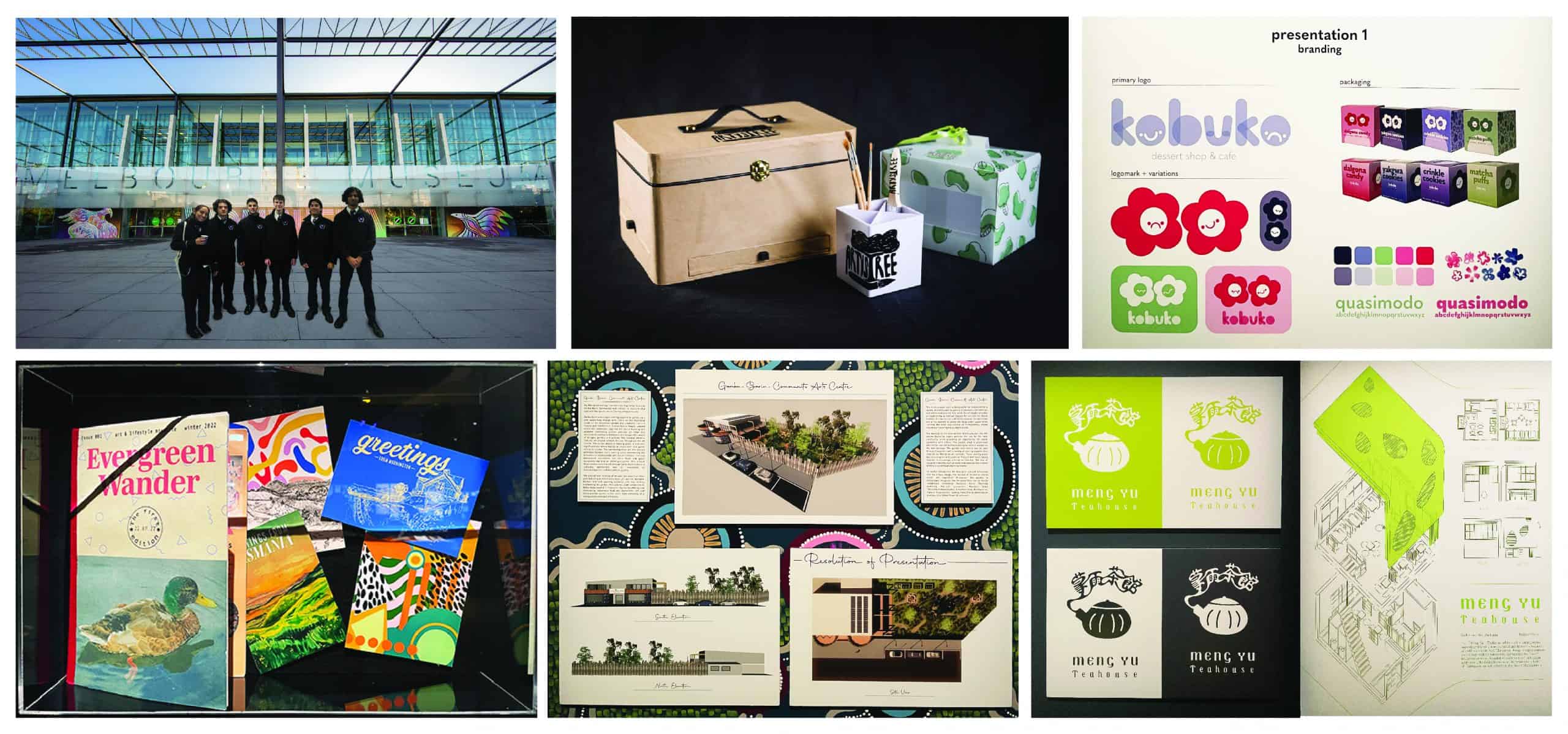 It was an inspiring day where students gained invaluable knowledge and understanding about the contents of a folio and what lies ahead for the remainder of their studies in Visual Communication Design.
Mr Michael Grigoriadis
Secondary Visual Arts Coordinator
Year 12 Business Management Visit: Yakult
On Monday 22 May, the Year 12 Business Management class travelled to the Yakult plant in Dandenong. The visit enabled students to consolidate their learning of Operations Management by observing processes firsthand in this successful large-scale organisation.
Yakult Honsha Co Ltd (Yakult) is a multinational company which develops, manufactures, and commercialises probiotic and pharmaceutical products. Yakult is the world's leading probiotic beverage created in Japan in 1935, and the Dandenong plant supplies all of Australia and New Zealand.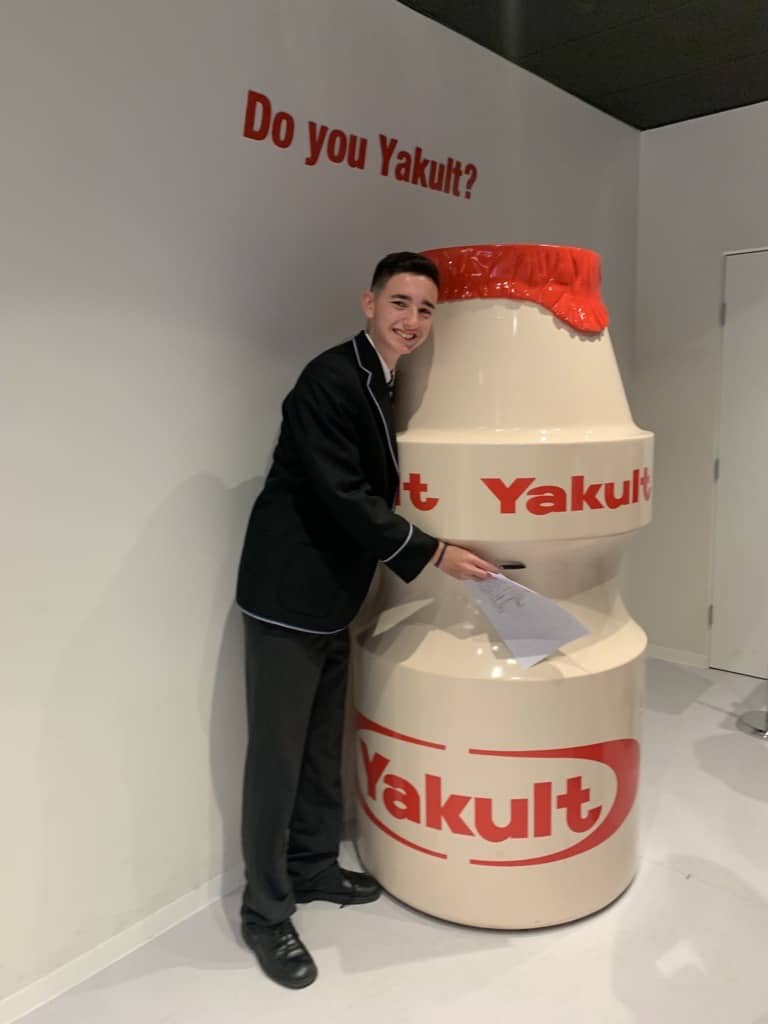 Student comments:
"Our visit to the Yakult factory was a remarkable experience. We were given the opportunity to witness the operations system within the facility which covered the entire production process from the initial inputs required for the creation of the beverage, to the utilization of  machinery and robotics as well as the transformation of these inputs into the final product. Additionally, our visit provided us with a greater understanding of the history of Yakult, particularly in relation to their utilisation of probiotic bacteria to fortify the immune system. We also had the opportunity to taste the beverage which made for an additional bonus!"
Anealan Pillay
Year 12 Business Management Student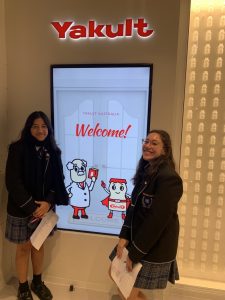 "Going to Yakult was an amazing experience, we were able to observe and experience Yakult's full operations system and how it takes place in a manufacturing business, this includes its inputs, processes and outputs. Seeing the transformation process of the probiotic drink was very interesting as there was many intricate details essential in its production. We also had the opportunity to taste the final product!"
Pantelli Saris
Year 12 Business Management Student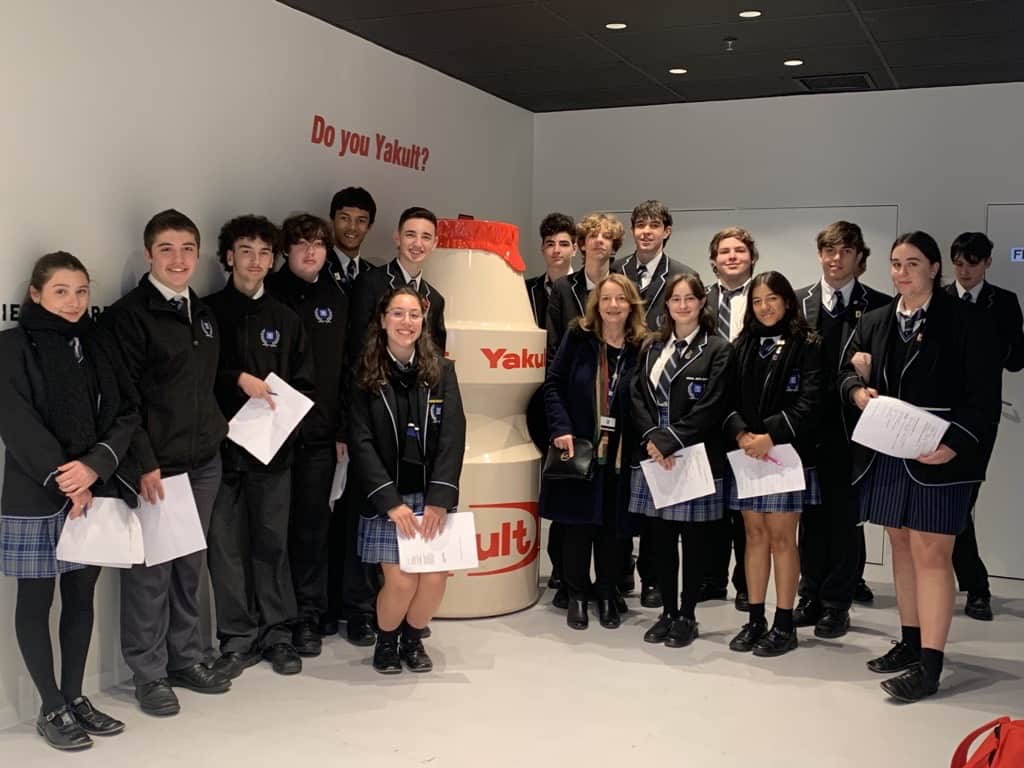 Ms Mary Kontosis
VCE Business Management Teacher
Show All
Collapse
Observing the Lessons of the Law
Alphington Grammar School's Year 11 Legal Studies and Economics classes paid a visit to the law courts of Victoria on May 25, 2023. The focus of the excursion was to observe 'How the principles of justice of access, equality and fairness, are upheld in the court system of Victoria'.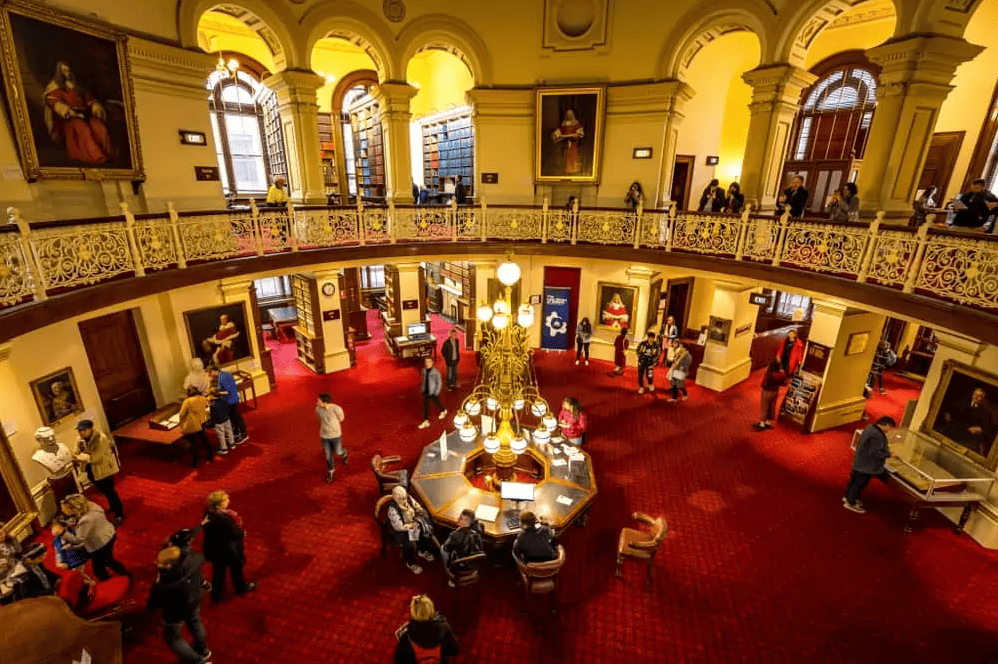 In the morning, and before moving on to observe court cases, students visited the Supreme Court Library to see first-hand how shelf upon shelf, of yearbooks from every state in Australia, have captured and maintained records of judge made law in the court system from 150 years ago. (Photo taken from 1st floor of Supreme Court Law Library)
During the visit, students had the opportunity to observe various cases from the gallery, which provided a comprehensive view of the entire Supreme Courtroom. Additionally, students were able to witness proceedings from inside a magistrate's court later on in the afternoon.
The students first observed a criminal law case at the Supreme Court where the proceedings revolved around the legality of the disclosure of specific document sections for the purpose of prosecution.  The students then observed a Supreme Court Criminal trial of Jordan Bottom, Rikki Smith and Albert Thorn for their alleged vigilante murder of Bradley Lyons in a trial that had begun on April 24. This case was intriguing as students observed how the lawyer for the defendants was trying to discredit the incriminating evidence of a vital witness to plant reasonable doubt in the minds of the jury. The students also observed a Supreme Court of Appeal civil case presided by three justices involving two parties against a major construction builder. The case was an appeal from the Victorian Civil Administrative Tribunal (VCAT) and showed students how the appeal system works in civil cases.  In the afternoon, students sat in to observe the proceedings of several cases in two magistrates' courts specializing in criminal law, domestic violence interventions, and civil family law orders.
At the start of one of the Supreme Court hearings, Justice Tinney personally welcomed the students of Alphington Grammar and briefly explained to them the jury arrangements in the trial.
A rich and meaningful learning experience was had by all students, as law theory was played out before their eyes.
Ms Yolanda Ballan
VCE Legal Studies Teacher
Show All
Collapse
Primary House Poetry Competition
The inaugural Primary House Poetry Competition was held on Friday 26th May. Students in Years 3-6 performed two poems. Houses performed a common poem 'The Triantiwontigongolop' by CJ Dennis. The second House poem was a 'free choice' poem selected by the Teacher House Leader. Houses selected the following poems; Aristotle- I am Australian, Byron- Homework Stew, Pericles- The Schoolkids' rap and Socrates- Dynamite. To introduce our Prep-Year 2 students to the competition for future years, they were also involved and performed the Greek Poem Έμαθα τα Χρώματα! for the audience as a non-competitive item.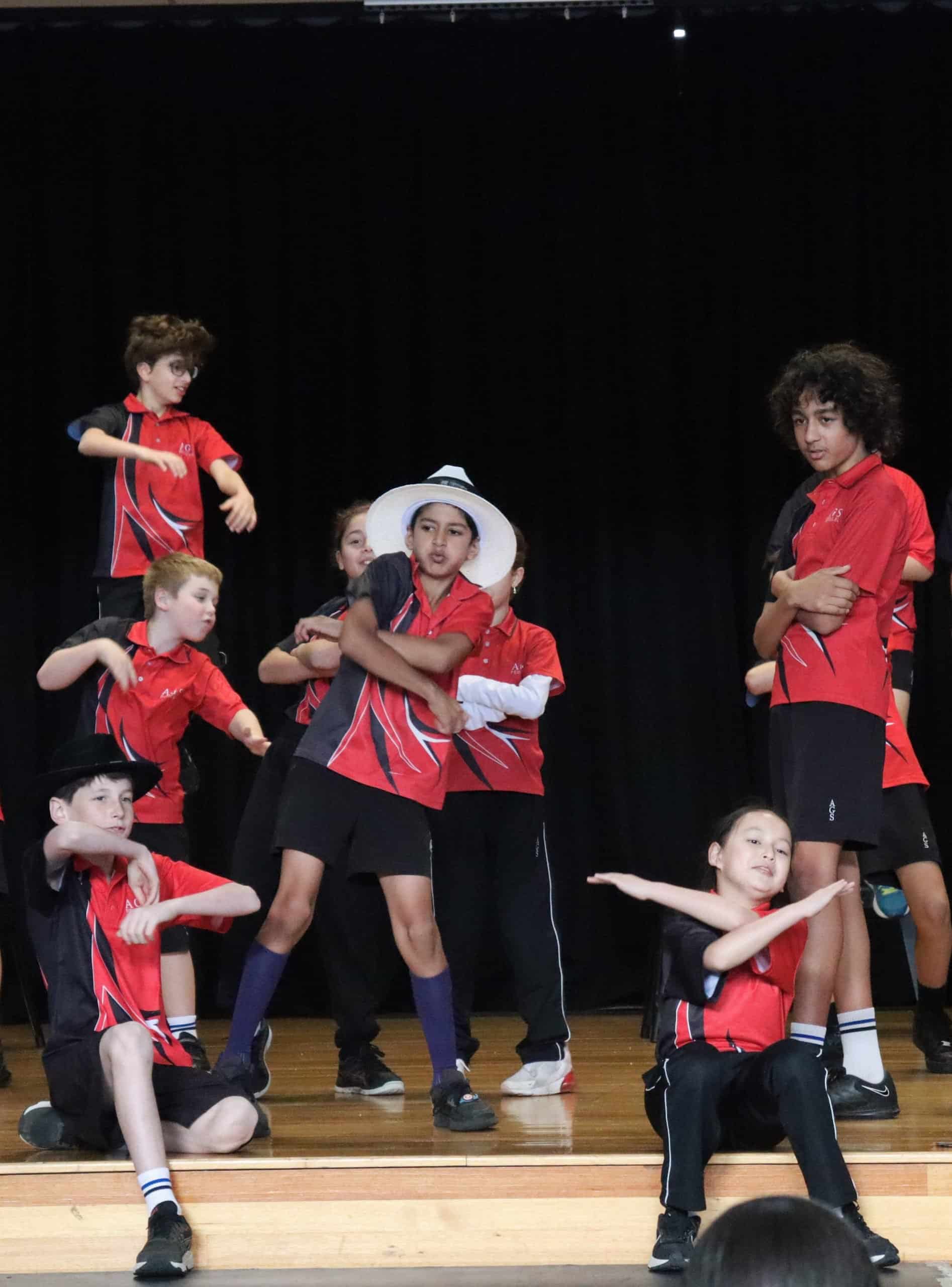 All students performed their poems with enthusiasm and confidence. I congratulate Byron House for winning the competition and being the first House awarded the Primary House Poetry trophy. As you can see below, the competition was tightly contested;
Final scores:
Byron 113 points
Pericles 112 points 
Socrates 109 points 
Aristotle 105 points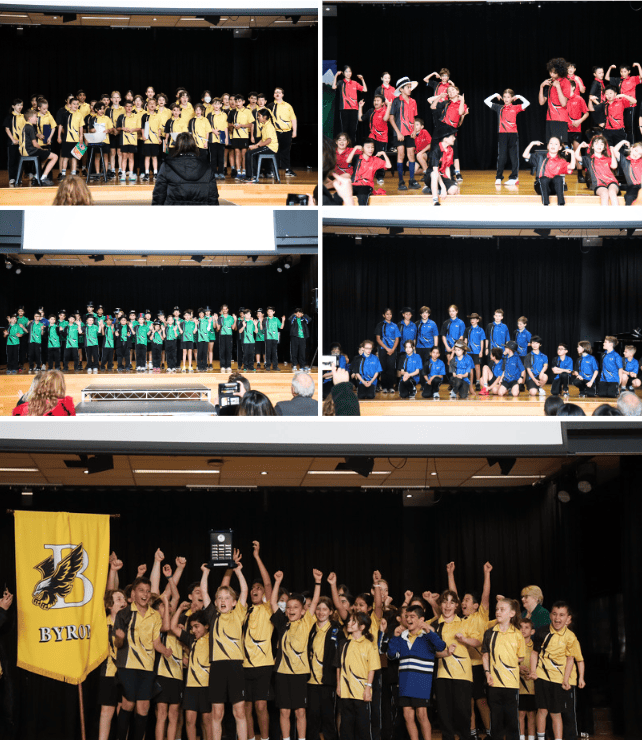 I want to thank the Houses mentors (Aristotle- Mrs Ross and Mr Cox, Byron- Mrs Koutrouzas and Ms Lee-Archer, Pericles- Ms Kitsakis and Ms Kerasiotis, Socrates-Ms Taffe and Ms Elliott) for their dedication in rehearsal sessions in preparing our students for the big event. I also thank Miss Katsambanis for running the art competition and Mrs Ross for running the individual poetry competition.
Individual Poetry winners:
Year 3- Yuti Samadhiya
Year 4- Evan Goulianos
Year 5- Kris Shreeprakash
Year 6- Anvee Khan
Mr Barnewall
Deputy Head of Primary 
Show All
Collapse
As part of our Inquiry unit, Into the Unknown – The Concept of Change, the Year 4 classes had the opportunity to go on a Heritage Walk around the streets of Alphington. Our tour guide was Mrs Anne Billing, a resident of Alphington for her whole life and a past teacher. Mrs Billing talked to us about the houses and how they had changed and stayed the same over the years. She also shared many stories of the people who lived in the houses then and now. The absolute highlight was meeting the husband of Mrs Billing's Year 3 teacher! Even he agreed with his late wife that Mrs Billing was a chatterbox in the classroom!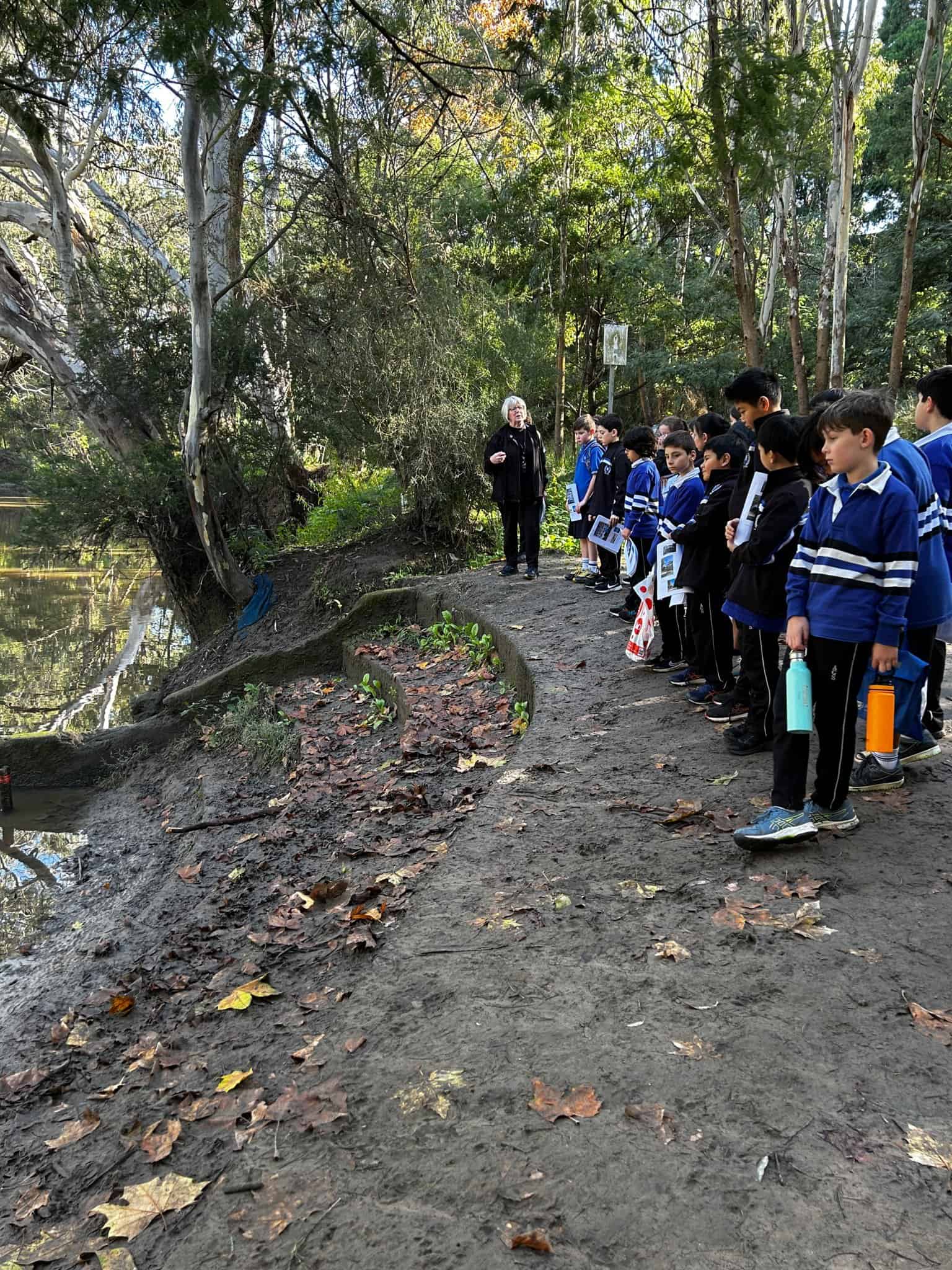 We were lucky to hear many stories from her childhood. We got to see where she would swim in the pool by the river, which is no longer functioning or safe. The local oval which hosted events 100 years ago, with photo evidence of people wearing dated clothing and the paper mill chimneys in the background. Only small parts of the paper mill are still standing today.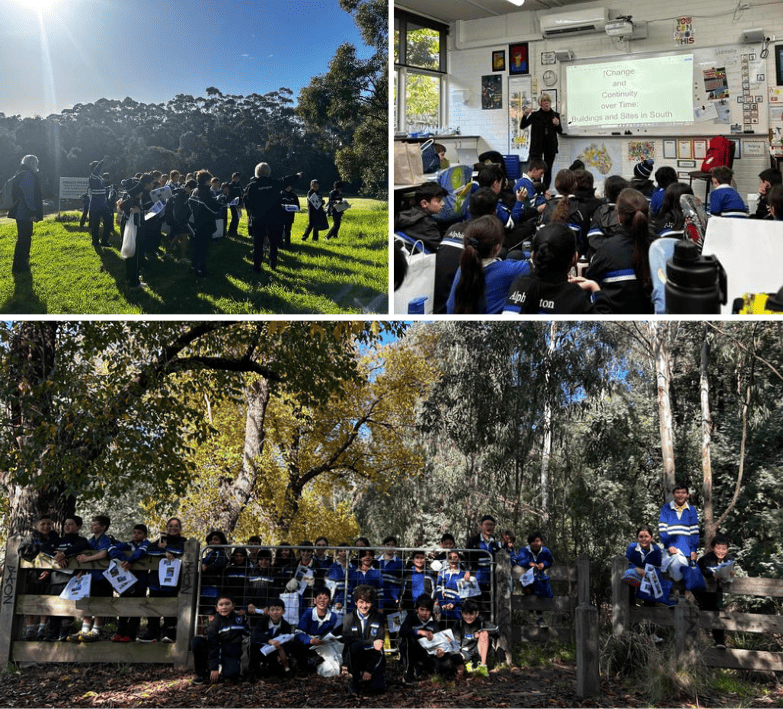 4A were then tasked to plan a written recount of the Heritage Walk using what they have been learning from the 7 Steps Writing course in Term One. We planned a piece with a Sizzling Start, Dynamic Dialogue, Backfill and interesting things they learnt along the way. Here is a taste of what we got up to on the day in the eyes of Lucas, Thalia and Ella.
We visited a memorial that commemorated the soldiers that fought in the war. Did you know that the sun rises on the side of the memorial of the names that returned from war? And also, it sets on the side of the of the names who passed away. – Lucas Malinas
We began to spot houses that have developed over time while strolling along Lucerne Crescent. We learnt that the streets around Alphington are actually all Swiss names. We also bumped into Mrs Billing's Year 3 teacher's husband. He was very kind. – Thalia Alemis
As I burst through the door, I heard Ms Elliott sternly announce to the class: "Get your booklet and start reading it. Silently," she added. I slapped my head. Of course, It's excursion day! Wait a minute, it's the historical walk! – Ella Burns
Ms Zoe Elliot
Year 4 Teacher
Show All
Collapse
A speedy sloth? Surely unheard of! This, however, was the subject of this year's National Simultaneous Storytime picture book. The Speedy Sloth written by Rebecca Young and illustrations by Heath McKenzie, is about a sloth named Spike, who despite being super-slow, chooses to participate in a race with other small and large animals of varying speed.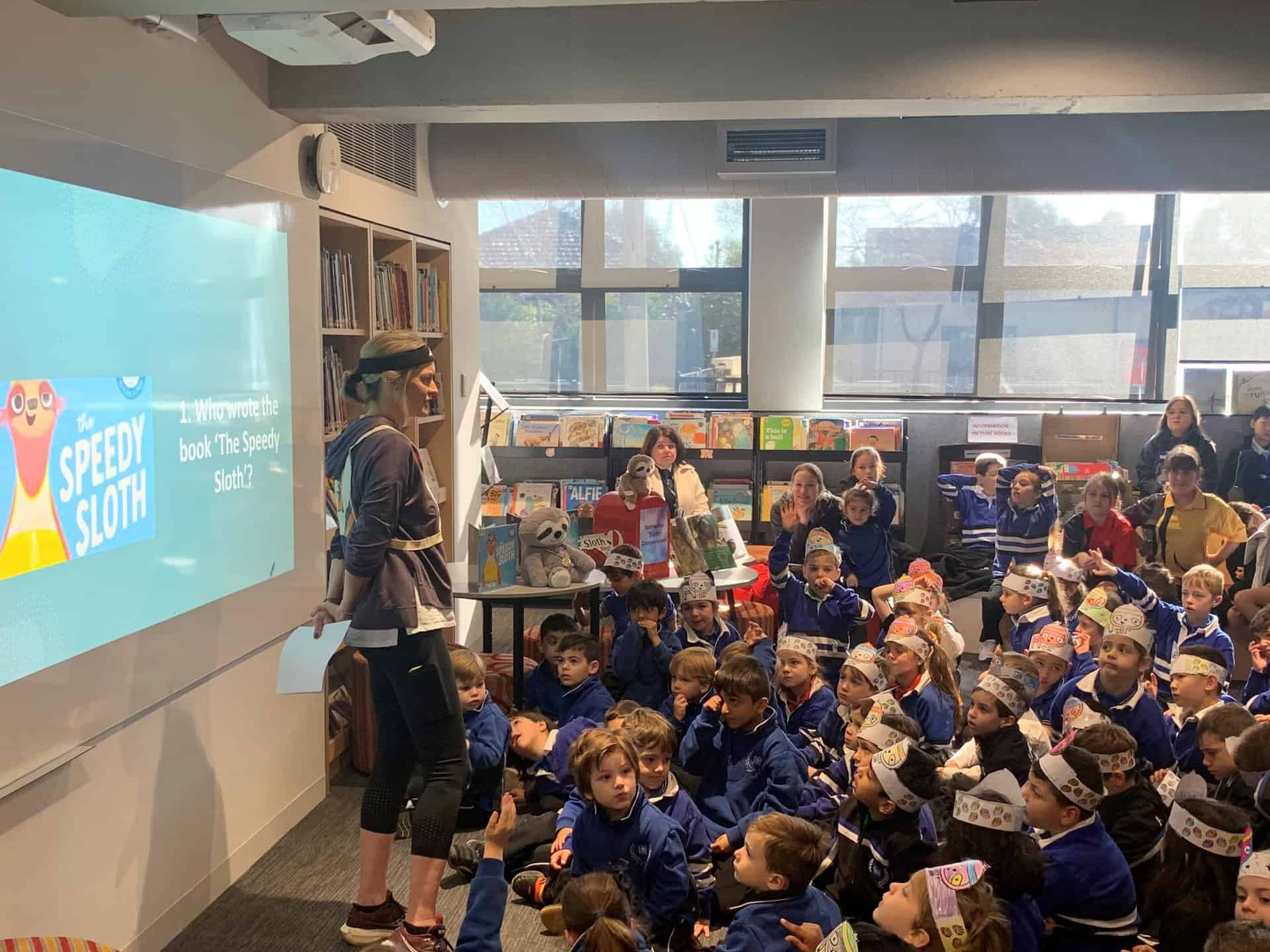 In keeping with the theme by wearing our sports clothing, the students and staff from ELC – Year 4, raced to the library after recess to watch the livestream event from Sydney Zoo. After a long-awaited countdown, the story was then read by the book creators themselves. With over 2 million viewers tuning in around the country, we felt excited to join in the fun!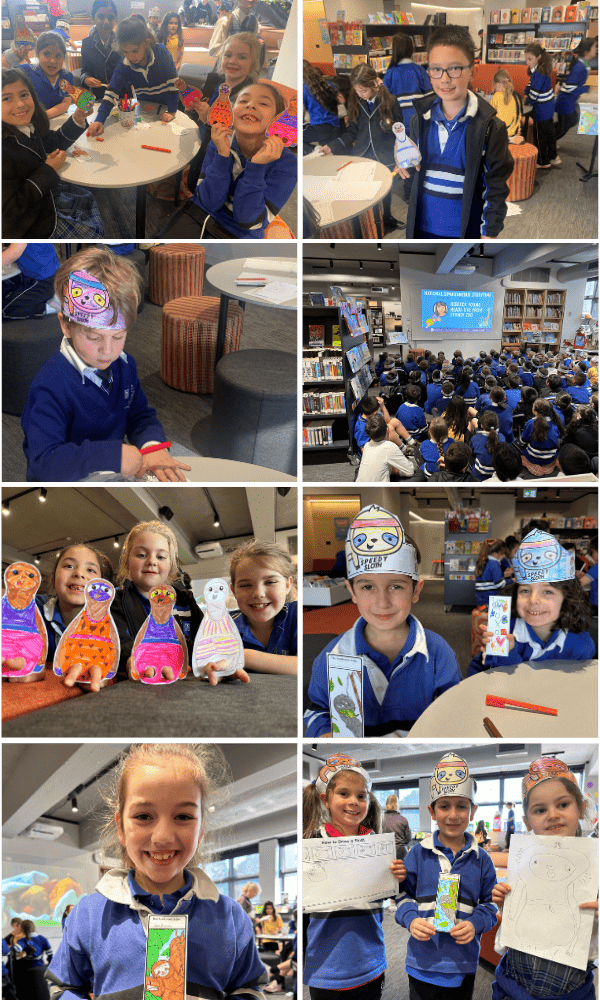 The story celebrates all winners, especially those who don't come first. The other sloths said it couldn't be done, but Spike was ready to run. She reminded us to have self-belief, follow our dreams, challenge ourselves and to have fun!
A quiz and some sloth jokes followed, as did a very catchy song about being chill like a sloth!
We also welcomed a new member to our Primary Library, a soft-weighted sloth! This resulted in a sloth naming competition, which was open over three days to all Primary students. Congratulations to Ava Burns in 2A for winning the competition. Welcome to Snoozan – the AGS Library Sloth!
Ms Jo Whiffin
Primary Library Teacher
Show All
Collapse
Primary District Cross Country
Despite the looming clouds and muddy fields, our determined young athletes showcased exceptional spirit and resilience throughout the Primary Cross Country on Thursday 18th of May. 
Over the course of the event, students from various grade levels demonstrated their endurance and sportsmanship, making it a memorable day for all participants and spectators.
We are thrilled to announce that after a grueling 2km run, one student, Konstantinos (Dean) Kalathenos from 4B, emerged victorious and secured the first-place position for his age division. Let's all give a round of applause to Dean for his remarkable achievement!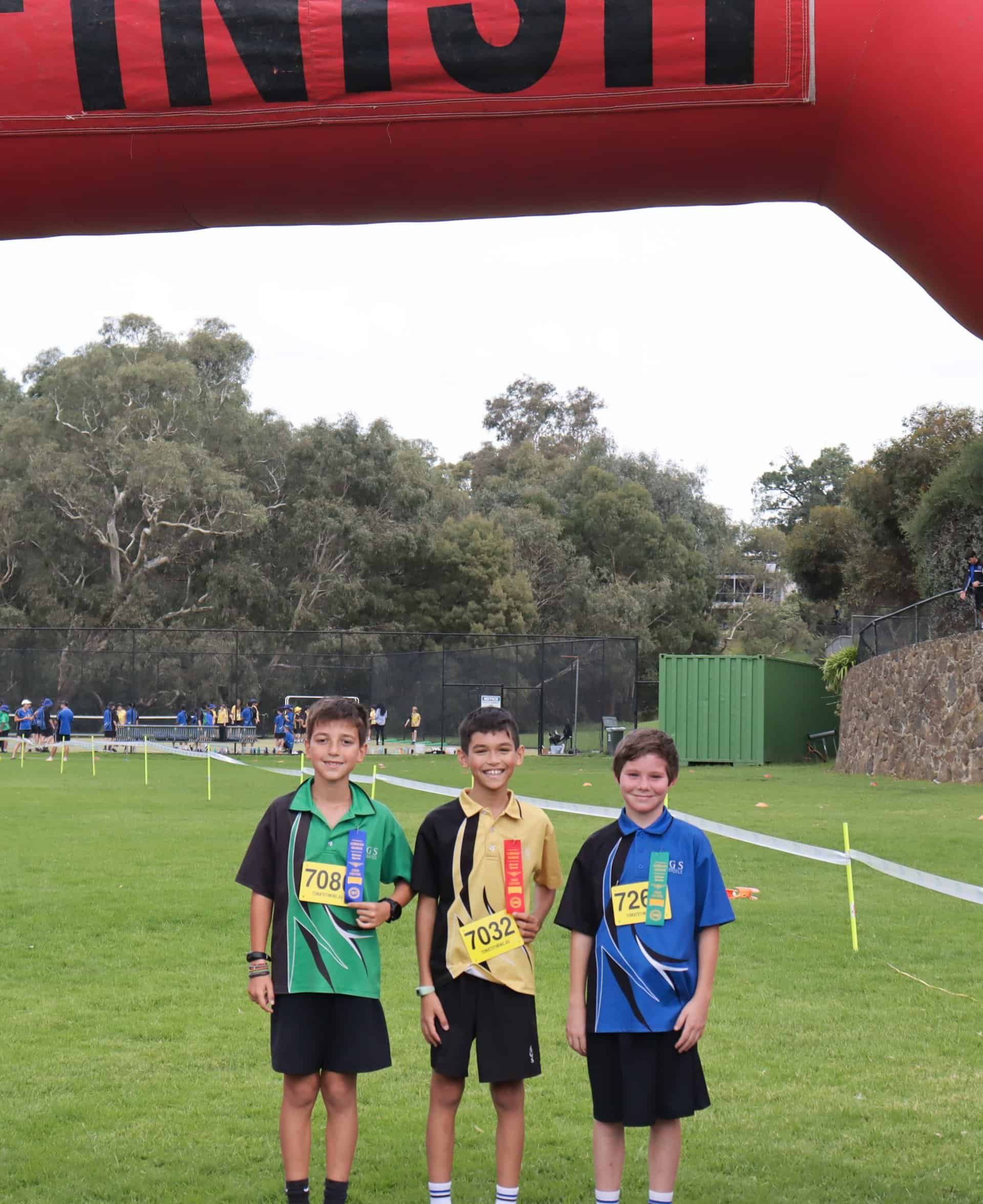 The inclement weather added an extra layer of challenge, but it didn't dampen the enthusiasm and competitive spirit of our young athletes. The rain held out long enough for the race to proceed smoothly, allowing each participant to demonstrate their athletic prowess and determination. We commend every student who participated in the event for their unwavering commitment and resilience, even in the face of adversity.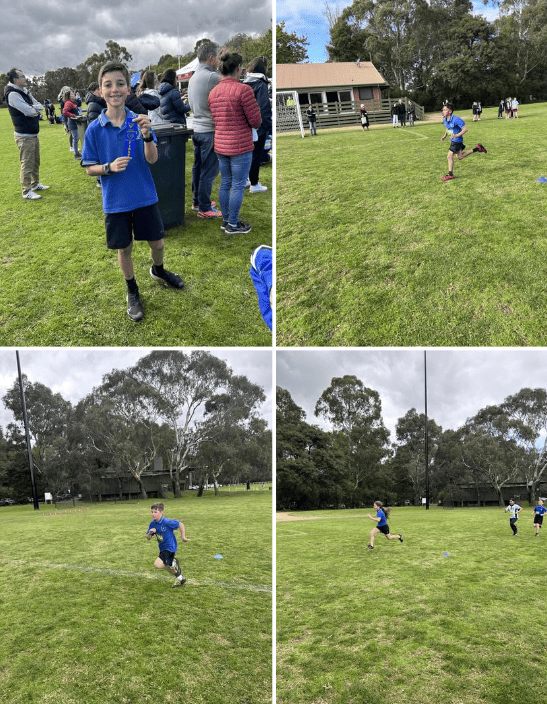 Looking ahead, we are pleased to announce that the next round of the cross-country event will take place in two weeks' time. The top ten finishers from today's race have earned the opportunity to compete once again and strive for excellence. We will provide further details about the upcoming event, including the date, time, and course information, in the following days. Stay tuned for more exciting updates! 
EISM Athletics Competition
We are thrilled to announce the outstanding performance of our Alphington Grammar students at the recent EISM Athletics Championships, held on Thursday, May 25. Despite the size of our school and the tough competition we faced, our students showcased their exceptional athletic abilities and secured an impressive seven podium finishes!
To put this achievement into perspective, it's important to note that each podium placement means our students ranked among the top three performers in their respective events, out of a staggering pool of over 1,000 talented athletes. This is truly remarkable and a testament to the hard work and dedication exhibited by our students.
1.      Evan Kondys – 1st in 400m
2.      Nicholas Kirmos – 2nd in 100m & 3rd in 200m
3.      Paul Savopoulos – 2nd in 200m
4.      Sophie Sherlock – 3rd in Shot Put.
5.      Dylan Murphy – 2nd in Discus
6.      Reuban Hay – 2nd in 400m
7.      Solomon Gordan – 2nd in the Long Jump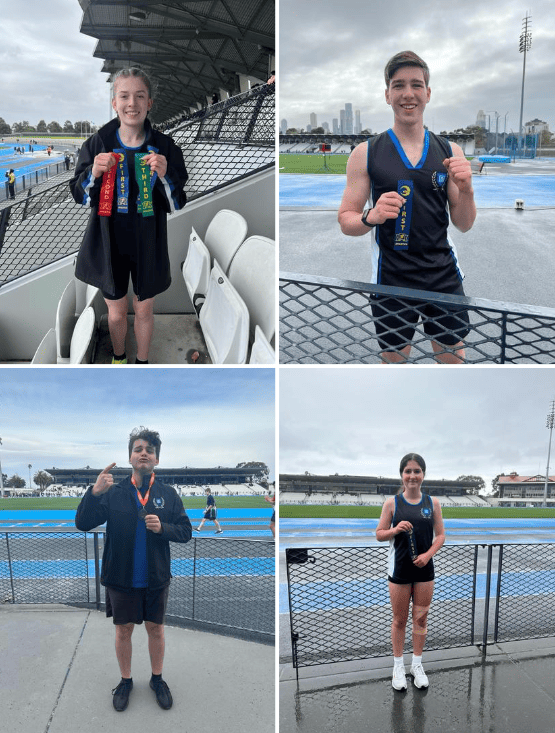 We would like to extend a heartfelt thank you to Craig Mottram and his team for their incredible work with our students. Their guidance and expertise have undoubtedly played a significant role in helping our athletes reach their full potential.
However, it is essential to address a concerning trend we have noticed at Alphington Grammar.
While we celebrate the success of our students, it is disheartening to see that many of them are not taking full advantage of the programs we offer to improve themselves. We believe that participation in these programs is crucial to enhance skills, build stamina, and foster a competitive spirit.
As we move into Term 3, we will be focusing on cross-country training. Starting from Wednesday and Friday mornings, we urge as many students as possible to participate in these sessions. It is important to recognize that training is the key to success in any competitive endeavor. By engaging in regular training, our students can improve their abilities and prepare themselves to excel in future competitions.
We would like to encourage all students to make the most of the opportunities provided to them at Alphington Grammar. Embrace the chance to learn from experienced coaches, push your boundaries, and unleash your full potential.
Congratulations once again to all the Alphington Grammar students who participated in the EISM Athletics Championships.
Primary Tee Ball and 8-9 Softball Teams
In an impressive display of skill and teamwork, the Alphington Grammar School's Tee Ball and Softball teams have been enjoying tremendous success this season. With the 5/6 boys Tee Ball team remaining undefeated after five rounds, and the tee ball girls have done extremely well staying in the top 4 after round 5.  
The 8/9 girls and boys Softball teams are performing exceptionally well, with both teams going undefeated for 7 rounds of sport.
The 5/6 Boys Tee Ball Team's Unbeaten Streak: Led by their coach, Mr. Cox, the 5/6 boys Tee Ball team has demonstrated exceptional talent and determination throughout the season. After five rounds of intense competition, they remain undefeated, a testament to their hard work and dedication. The team's unwavering focus and solid defensive skills have made them a formidable force on the field. Their ability to communicate effectively and support each other has contributed to their success. As they approach the final round before the semi-finals, the team is determined to maintain their winning streak and carry their momentum into the playoffs.
The 8/9 Girls and Boys Softball Teams Shine: In addition to the Tee Ball team's remarkable performance, the Alphington Grammar School's 8/9 girls and boys Softball teams have also been making waves. These young athletes have consistently displayed their passion for the sport and have worked tirelessly to improve their skills. With an eye on the semi-finals, both teams have showcased excellent teamwork and a strong competitive spirit.
Looking Ahead to the Semi-Finals: As the final round approaches, both the Tee Ball and Softball teams are preparing for the crucial semi-final matches.
The school community extends its best wishes to all the players, coaches, and supporters of the Tee Ball and Softball teams as they gear up for the semi-finals.
The Resilience Project
This week's presentation from The Resilience Project focuses on Gratitude.
Gratitude is paying attention to the things that we have right now, and not worrying about what we don't have. We practise this by noticing the positives that exist around us.
Research shows that practicing gratitude rewires our brains to overcome the negativity bias (which can lead to anxiety and depression) and see the world for what we are thankful for. It is also shown to broaden thinking, and increase physical health through improved sleep and attitude to exercise.
View Part 2 of the series here:
Part 2 – Gratitude:
https://theresilienceproject.com.au/2023-parent-carer-hub-inspire-martin/
There are many ways in which you can practise gratitude, including starting a gratitude journal. You can simply use a notebook to list three things that went well for you each day, or use a more comprehensive Wellbeing Journal, like those created by The Resilience Project.
Source: Psychology Today
For mental health resources and support information, visit The Resilience Project's Support Page.
Ms Olivia Rahme
Head of Sport, PE & Health P-12
Show All
Collapse
Battle of Crete Commemoration
Recently, a group of our students attended a commemoration ceremony at the Shrine of Remembrance, to honour the 82nd anniversary of the Battle of Crete.  This battle took place over 10 days during World War Two, beginning from 20 May, and saw a combined force of New Zealanders, British, Australian and Greek troops fight off a huge Axis airborne assault.
The ceremony at the Shrine included speeches from military personnel, including representatives from the Hellenic Armed Forces, laying of wreaths and the National Anthems of Australia and Greece.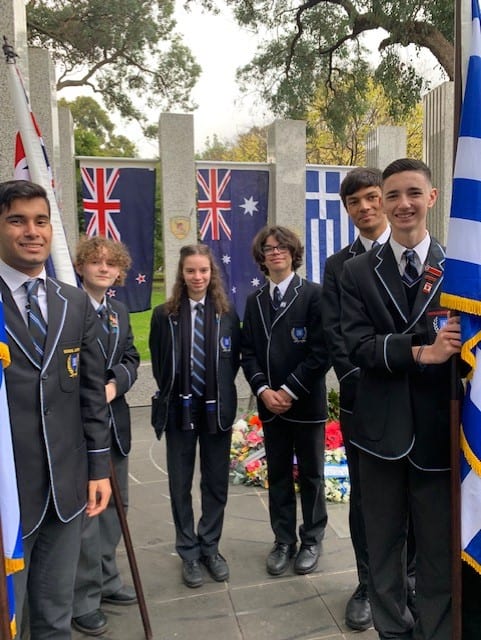 The main ceremony was followed by a shorter ceremony at the Australian Hellenic Memorial, a monument designed to honour the Australian and Hellenic men and women who served in Greece and in the battle of Crete during World War II, and those who lost their lives in these campaigns.

Thank you to Rudra Sekhri (Year 12 Pericles), Pantelli Saris (Year 11, Pericles), Blake Taylor (Year 11, Byron), Thalia Lewis (Year 9, Socrates), Emma Sluiter (Year 8, Pericles) and Zack Tsaklas (Year 8, Aristotle).
Ms Effie Bindevis
Primary Greek Coordinator
Ms Denise Diakodimitriou
Head of LOTE
Show All
Collapse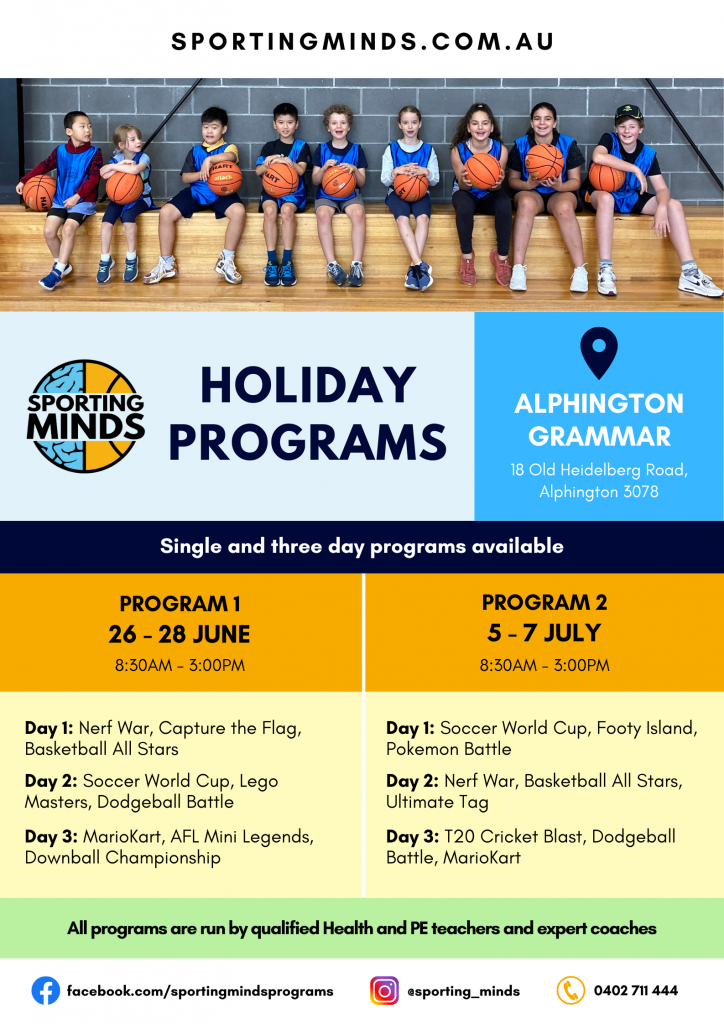 If you're looking for school holiday programs that will educate, engage and excite your children these upcoming school holidays, look no further than Sporting Minds. Improve your skills, have fun, and make new friends whilst learning from qualified teachers and expert coaches. Get your kids moving and making memories these school holidays.
Program 1: 26 – 28 June
Program 2: 5 – 7 July
All programs are run by Alphington Grammar PE teachers Mr Andrew Diviny and Mr Blair Runnalls.
To find out more or to book, visit the website:
Semester 1 Key Dates - Secondary
Semester 1 Key Dates - Primary
9,528 total views, 137 views today