From the Secondary School
From the Acting Deputy Head of Secondary
For our Middle School and Senior students, approaching the end of the school year has essentially been an opportunity to reset, recharge and prepare for classes in 2023.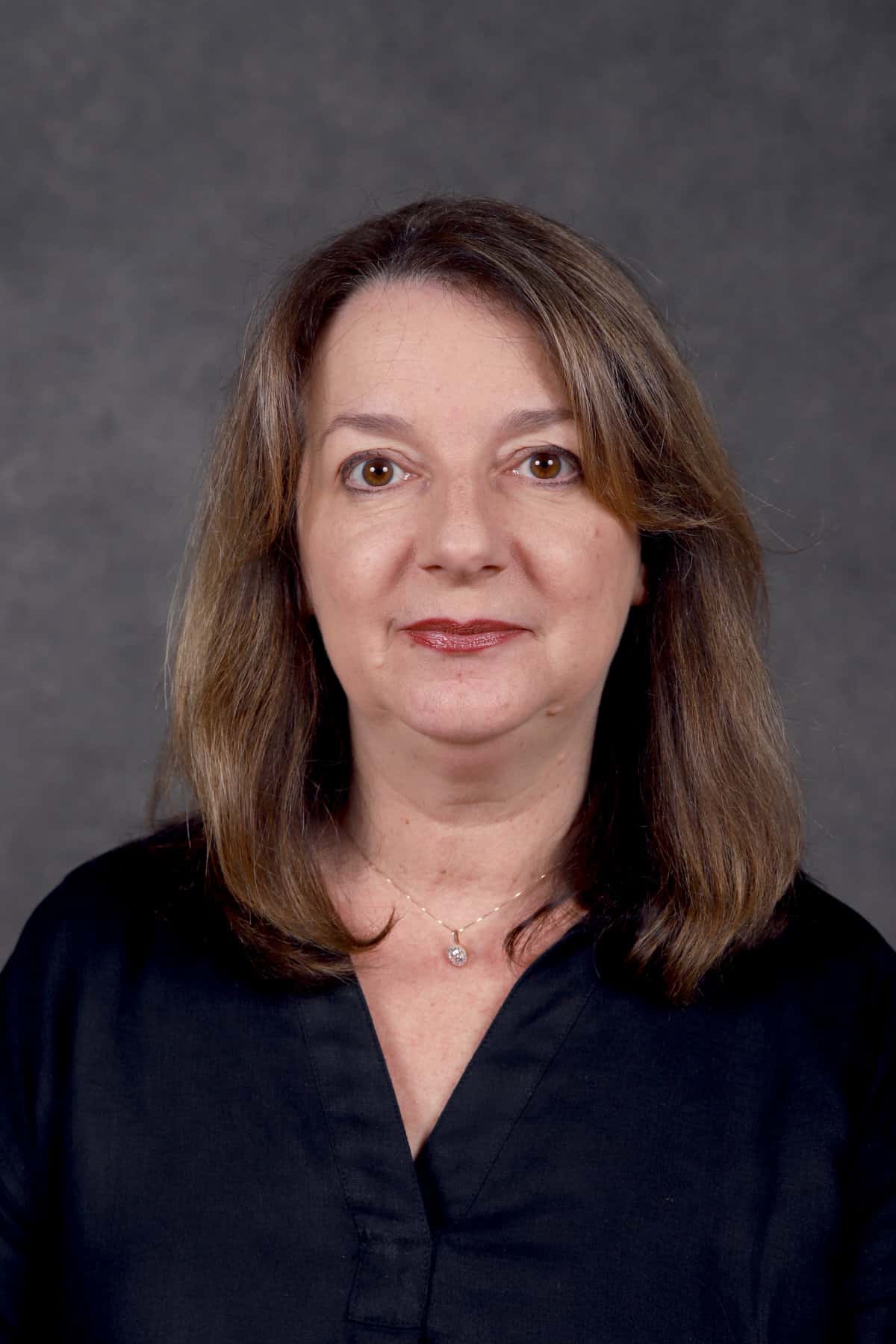 Head Start Program 2023 
The Head Start Program last week saw our Year 10 and Year 11 cohorts stepping up a level to Year 11 and 12 VCE, with 2023 timetabled classes up and running for the week. In addition, our Year 9 students undertaking an early entry VCE subject had the opportunity to begin class and learn more about the VCE, workloads and expectations.  VCE teachers provided a subject overview, commenced the first Area of Study and set homework for the holiday period, which will certainly position students to start off on the right foot when the new school year commences. The feedback has been positive as students worked through new content and even planned for their first assessment.  
Next week our Year 9 students will also be sitting exams before their three-day Orientation Program begins.  We wish them all the very best for this intense study period.  
Years 10 and 11 Final Days 
After a busy period of exams and Head Start, students in Years 10 and 11 concluded the school year with a day at the movies and two days of Driver Education.  
The movie day was a chance to connect with teachers and fellow students in a more relaxed setting. Thank you to Mr Papoulis for organising such an enjoyable day.  
Driver Education was also a wonderful opportunity for students to learn about driver safety and rules, sit for their Learners Permit and gain some practical driving experience in a controlled and supervised environment. Thank you to all staff who assisted over the two days.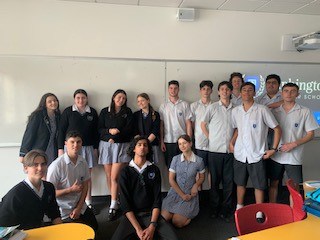 Gameplan Assembly  
Another highlight this week was a presentation by Gameplan. We usually reserve this activity for more senior year levels but decided to introduce it to our Years 7-9 students and tailor the content to their needs. Presenters are excellent role models who share their own experiences to help students learn and flourish. They aim to 'instil core learning behaviours in students that will enable them to grow academically whilst also learning to manage their wellbeing', something which should be encouraged a younger age.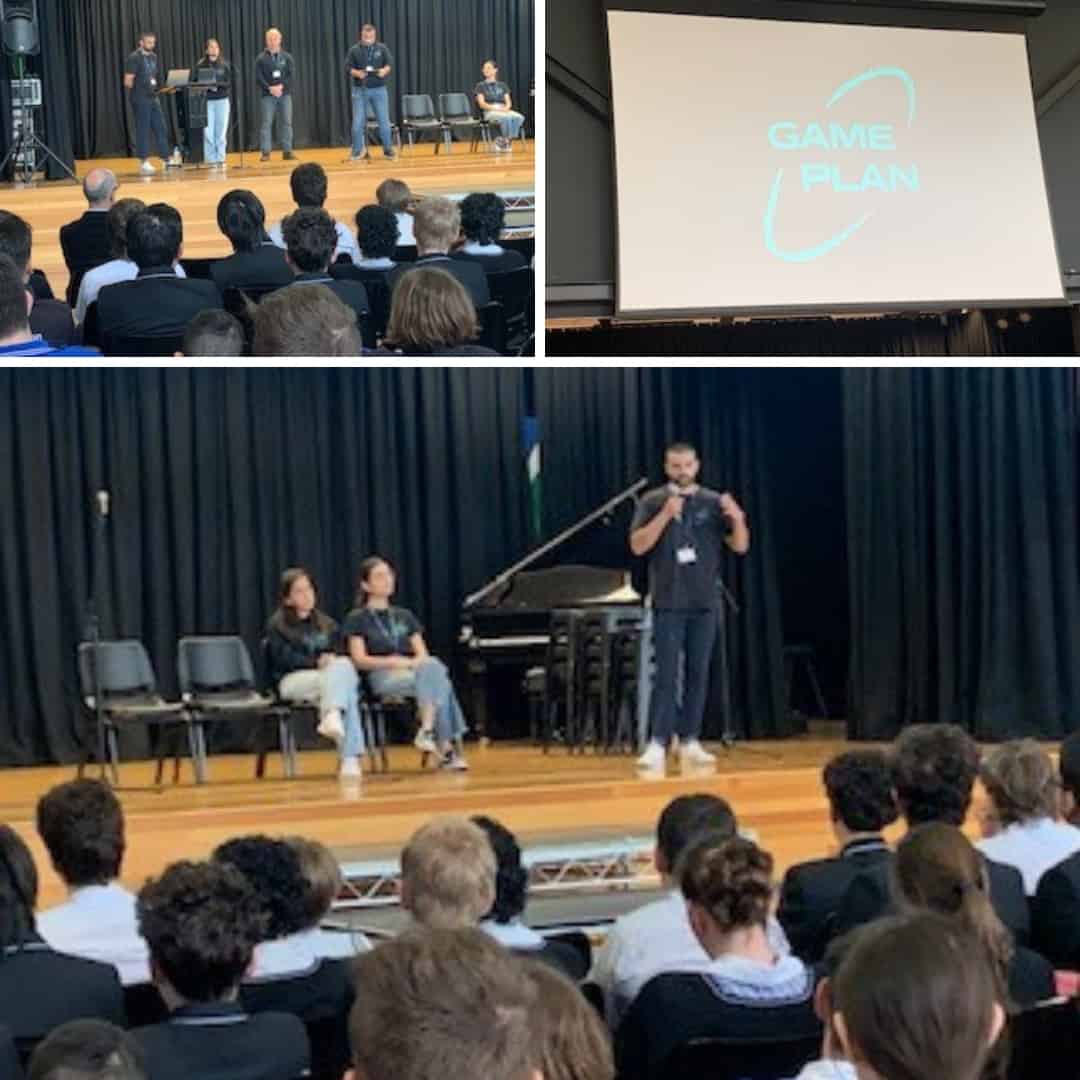 Isaac, Anjelica and Felicia, all recent VCE graduates, shared their educational journey so far. They were able to connect with students as they remained open and honest about their setbacks and the way they bounced back by reaching out to others and not giving up.  Anjelica's three step plan to resilience was particularly interesting, highlighting the importance of reflection, action and future planning as a way to bounce back from her own setbacks and disappointments during secondary school. Their stories were inspiring. 
We are now looking forward to our final assembly for the year, when awards will be presented, and the House Cup winner will be announced!  
AGS Leadership Team 2023 
All AGS school leaders will be involved in specialised leadership training prior to commencing the academic year. Engaging in training will ensure students are well-equipped to embrace all of the leadership opportunities and challenges they will encounter throughout the year. Although this learning continues throughout the journey, the initial training sessions will help build confidence and a sense of direction from the very start of the year. 
The aims of this program are to: 
Help students understand the influence effective leadership can have on the school community
Enhance self-awareness of skills and strengths, offering the leadership team an opportunity to recognise and value one another's contributions
Promote group cohesion, unity and a shared vision
Develop clear goals and action plans
Last week, our new Leadership Team met to finalise their exciting initiatives for 2023. Ably led by our School Captains Aritea Papax, Rudra Sekhri and Vice-Captain Keppel Gordon, each initiate was presented to the group and supported by a detailed plan of action. The first two initiates, the Captains' Journal and a special House Night event, will be implemented during Term 1. More details to be released in 2023.  
We look forward to working closely with the Team in 2023.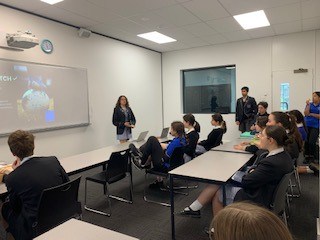 Acting Deputy Head of Secondary 
Ms Mary Kontosis
Show All
Collapse
The ALPHA Expo was a fantastic event that showcased the innovative projects our high-achieving students have developed this year. Set up behind stalls in the STEM Forum, our ALPHA students were visited by the Grade 5s, 6s, and 7s throughout the morning.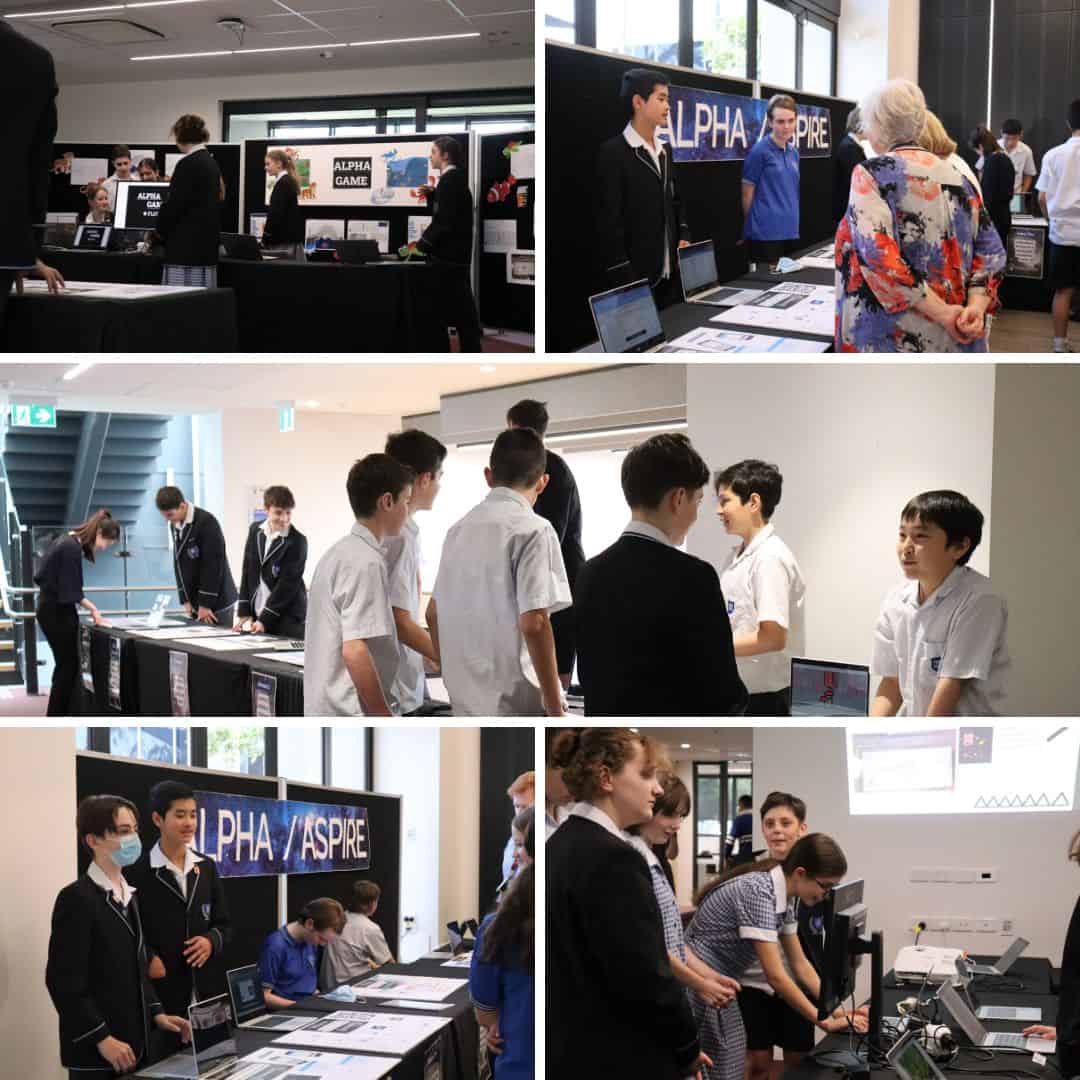 At the start of the year, the ALPHA students were asked to create a solution to a personally meaningful project. Naturally, the range of issues that our students sought to solve was diverse: gender equality, climate change, wellbeing, transport, housing affordability, and the list goes on.  
With the license to be creative and address their selected issue in the way that they deemed best, our students created clever and sophisticated solutions. For example, some built working mobile applications, whilst others designed detailed 3D models. The visiting students and teachers were blown away by the level of innovation within the ALPHA cohort.  
The 'ALPHA Game', which the Year 7s worked collaboratively to develop in Semester 2, was an enormous hit (particularly amongst the Preps, who stopped by for a surprise visit). This was a fantastic reward for the Year 7s, who had put so much effort into the game: they developed the narrative, designed the user interface, drew and animated all the artwork, and then wrote the code to turn it into a fully functional game.  
The ALPHA Expo was a wonderful opportunity to recognise the hard work of our high achieving students. I look forward to seeing the range of projects that our students choose to tackle in 2023!  
Mr James Smith
ALPHA Coordinator
Show All
Collapse
We have been engaged in hands-on activities during Term 4.  
Science Enrichment Club finished off the semester with some dissections of the heart, eyeball, and chicken feet. The students have been fantastic and their excitement during these sessions has been infectious. We are sure these sessions will stand out as some of their best memories of this year.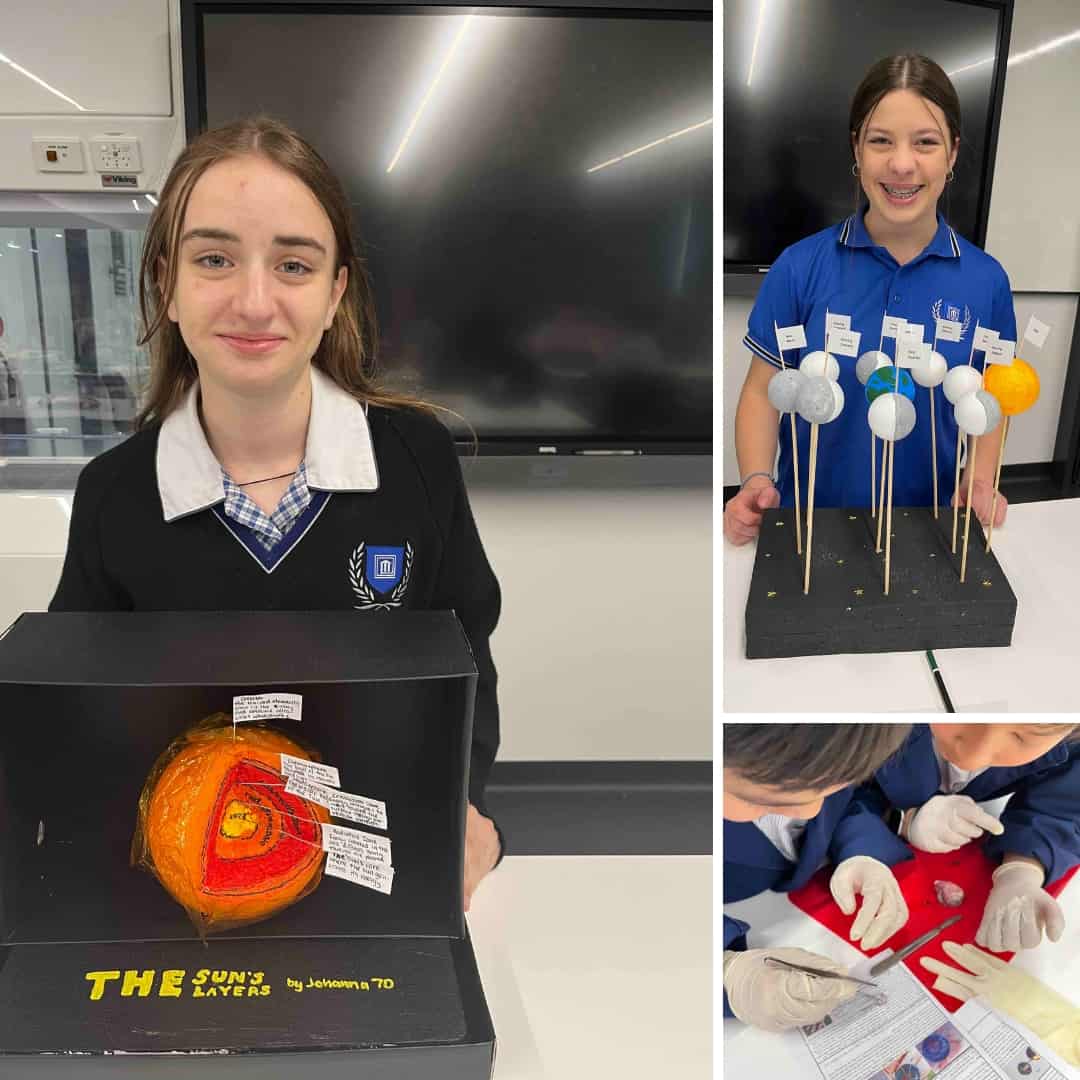 Our Year 9 students have been working on group projects to model various aspects of plate tectonics. We have seen some great designs… with one literally taking the cake! Well done Anastasia Ntontis, April Taylor, and Christina Arnokouros!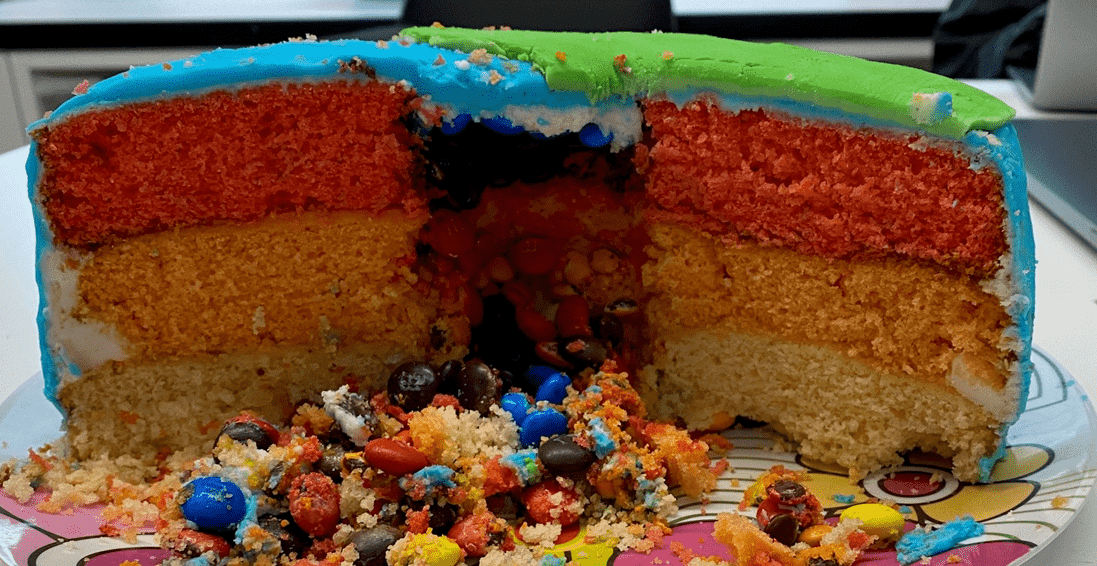 Similarly, our Year 7s have been working on their individual models, or interactive posters, as they engage with Space Exploration and Earth's Place in Space. We have been impressed by the quality of work we have received, and all who have been asked, said that they enjoyed making it.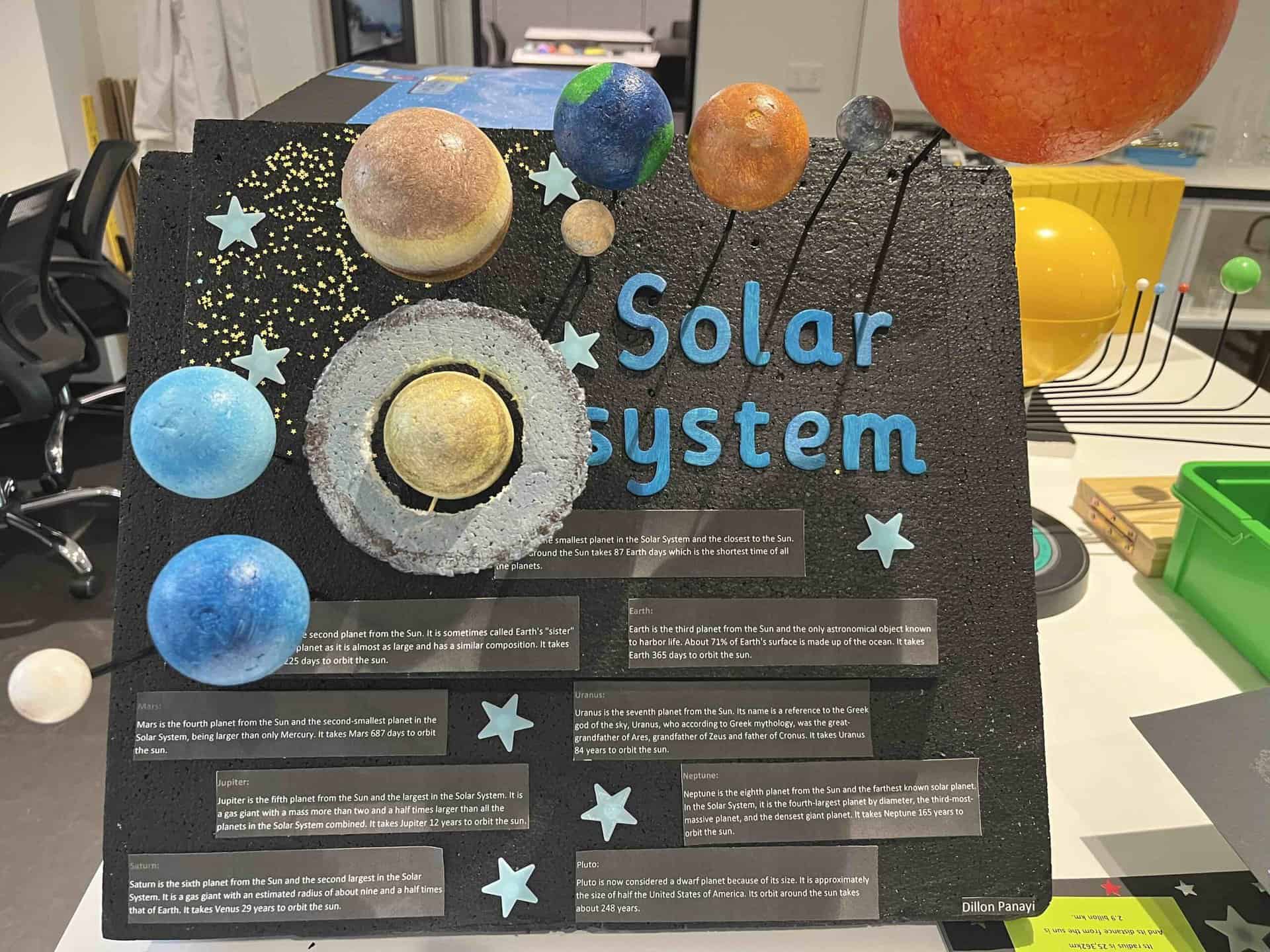 Following the success of dissections in Science Enrichment, we decided to trial a dissection for all Year 8 students. In small groups, they had the opportunity to dissect sheep eyeballs, whilst learning about safe and ethical dissections.  We loved the expressions heard when the vitreous oozed out of their eyeballs. I guess it took us back to when we experienced these activities for the first time. Not only did they learn new skills, but this was a wonderful chance for the Year 8s to physically interact with what they had been learning about in their section on light waves and how we see. To hold a convex lens will never be as easily forgotten as learning a diagram!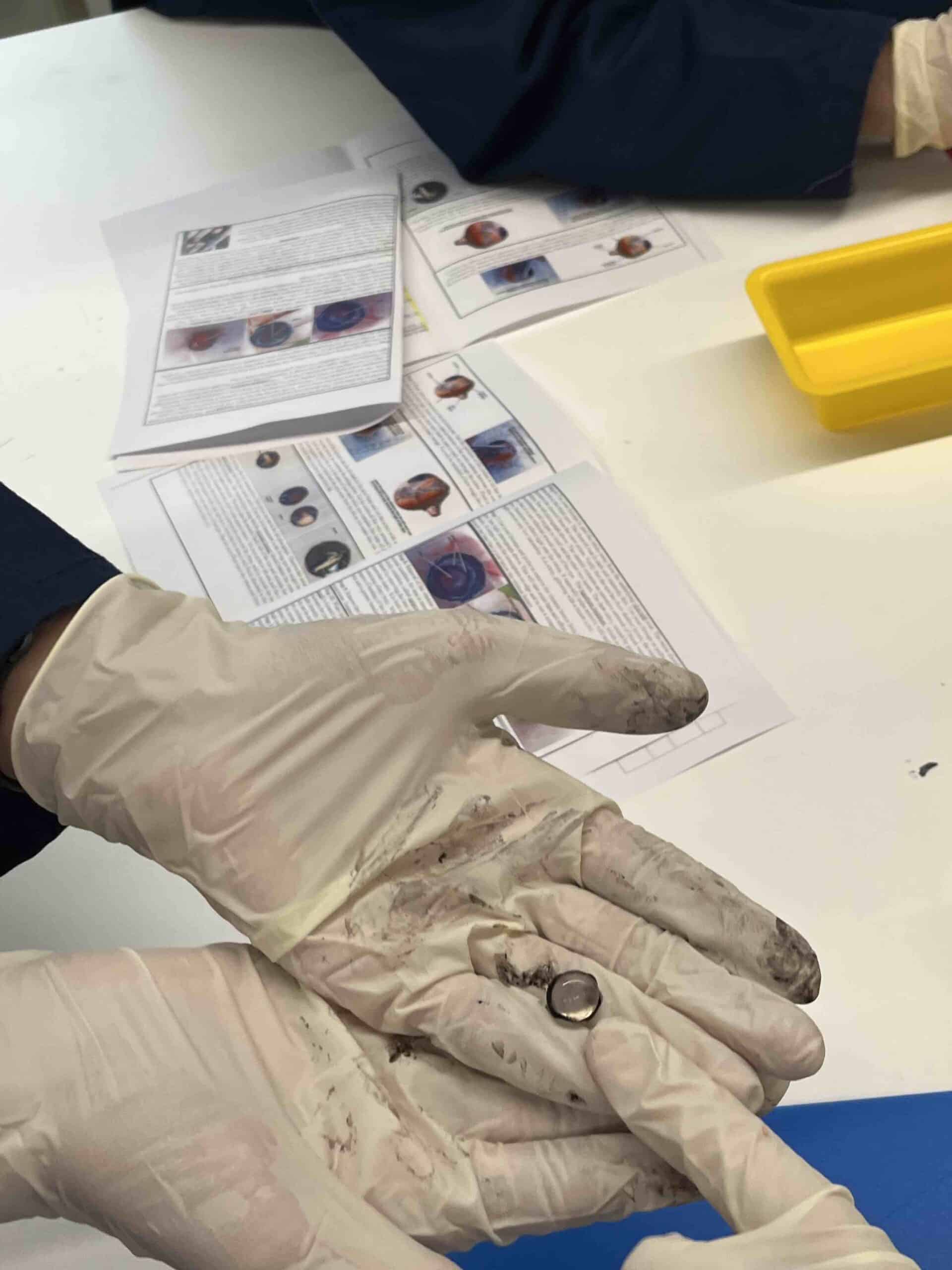 The Year 8s will finish their last week of lessons with a multidisciplinary challenge that will require them to work in teams. Following on from our lessons on volcanoes and earthquakes and what makes them so destructive, students will be building earthquake-proof houses based on budgets scaled to their chosen countries. They will need to plan, budget, and make these structures according to specifications. These will be tested on a shaker-plate, mimicking earthquake movement, to determine the overall winner.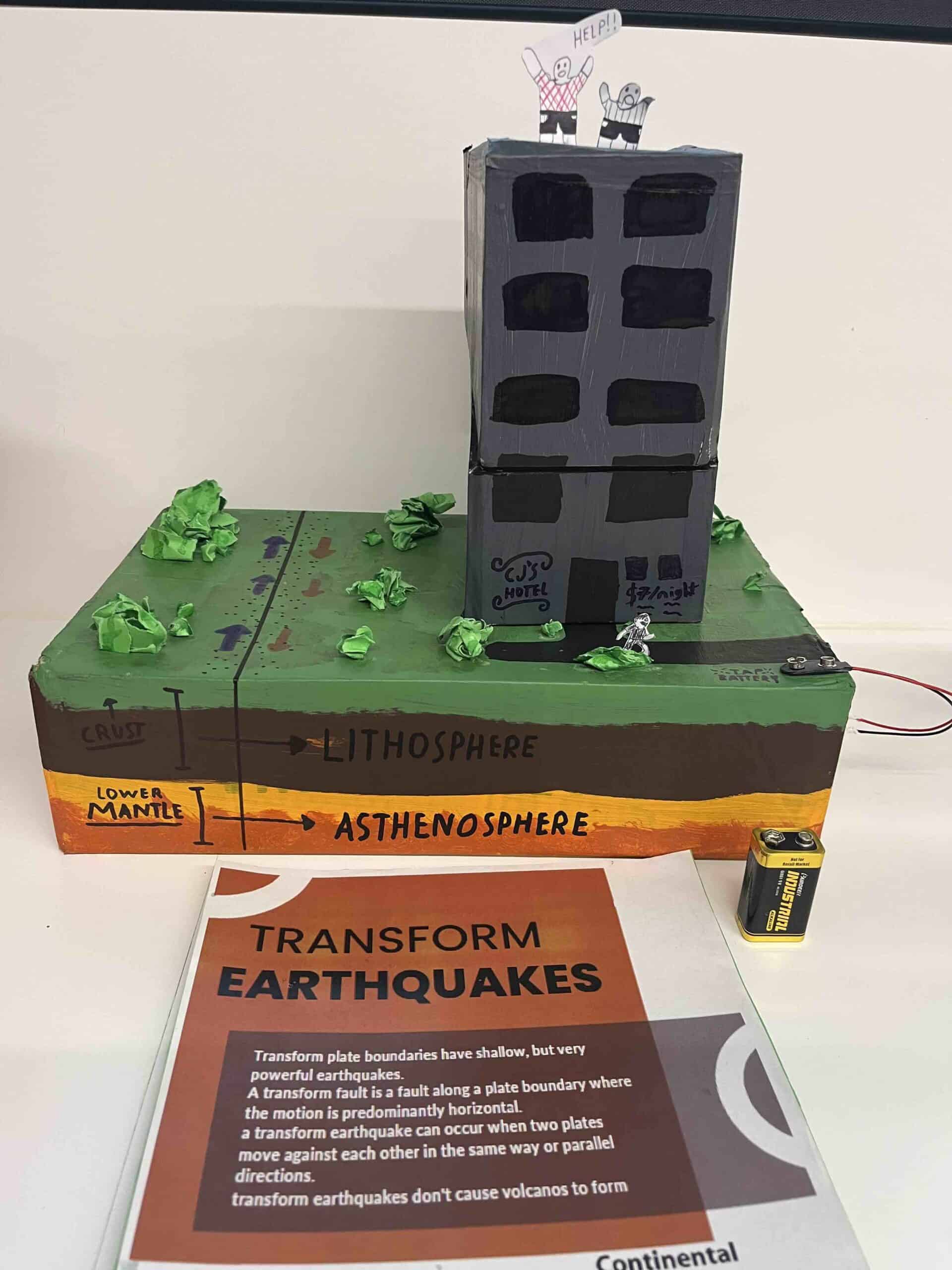 Finally, we hope that you have heard exciting stories from science lessons this year and are all excited for what we wish to do in 2023! 
Watch this space! 
The Science Faculty
Show All
Collapse
From the Acting Assistant Principal, Head of Primary
The Year 5 students have had the opportunity to nominate for 2023 leadership positions. The leadership process included a formal application, speeches and voting. Students participated in two school-run leadership sessions to prepare for future roles. 
 
It is with great pleasure that I announce the Primary School Leadership Team for 2023;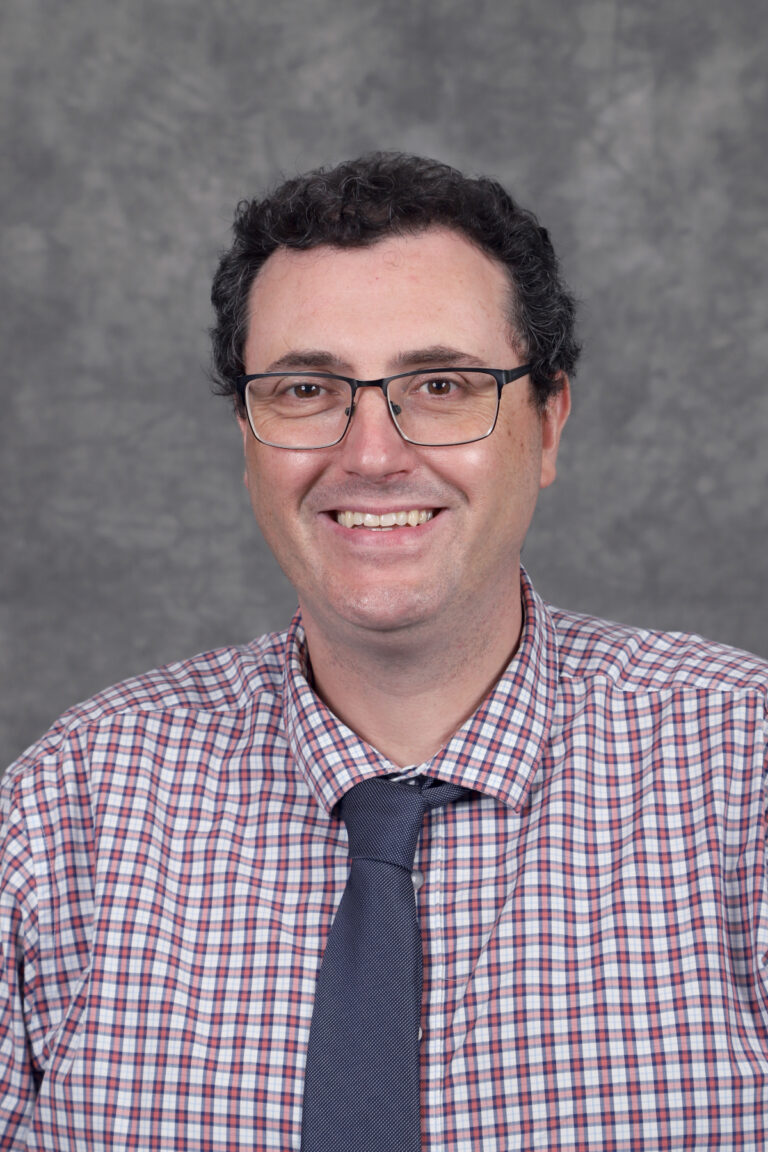 Primary School Captains
Jonathan Karambelas 
Athanasia Kerasiotis 
Community Service Captain 
Aristotle House Captain
Byron House Captain 
Pericles House Captain
Socrates House Captain 
Music Captain 
Sustainability Captain 
Visual Arts Captain 
Writing Captain  
Kayaking achievements  
Charlie Johnson (5A) is a keen kayaker and has participated competitively at many events this year.  Charlie recently participated in a paddling race in Footscray. He won gold in both singles and mixed doubles. The times he received at the event will help his qualification for the Marathon Nationals and State Sprints.  We congratulate Charlie on these achievements and wish him all the best for Nationals! 

Mr Luke Barnewall
Acting Assistant Principal, Head of Primary
Show All
Collapse
Last week we were lucky enough to interview our own AFLW star and P.E. Teacher, Lauren Brazzale. Prior to inviting Lauren into our classroom, 3B wrote questions we would be interested in asking Ms Brazzale, researched how to write a newspaper article and what we could find about her on the Collingwood and Carlton Football club websites.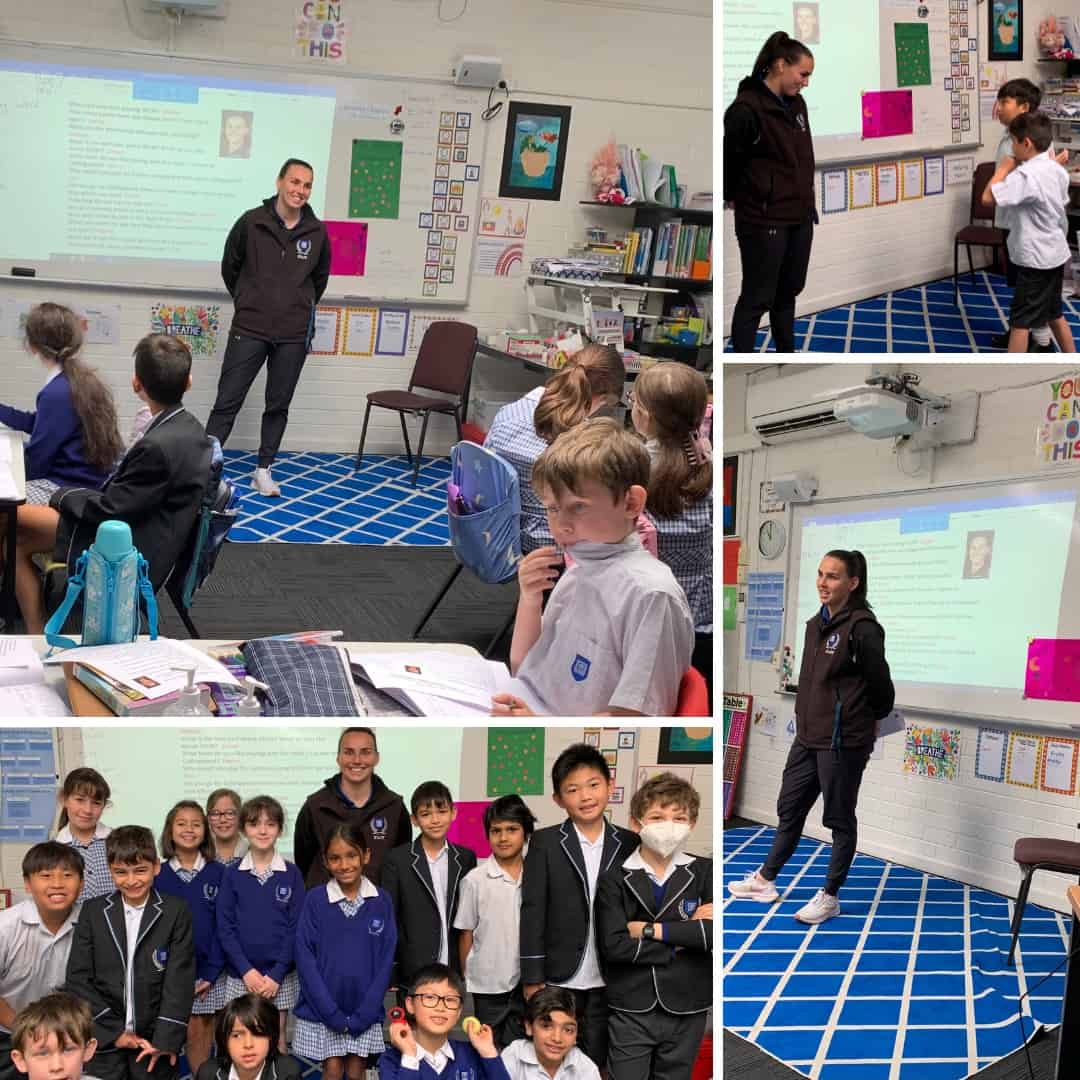 Each student wrote 2 questions that they put to Lauren and her answers are being written into a newspaper article. Here is a taste of some of the students writing:  
Ferocious kicks, deadly tackles and Teacher at Alphington.  
Ms Brazzale is known as a Collingwood player and also a former Carlton player. But did you know she was one of the 14 girls drafted from the Diamond Creek women's team?
Jirapat Songsungkhan  
When she was in Adelaide, she tackled someone in a huge puddle and she said she felt wet, like she just got out of a swimming pool and had to run. If I was her, I'm sure it would've felt very disgusting.  
Ms Erofili Marinos   
Do you know the feeling that your friends are here with you and then days after they're your ultimate foe? That's what happened to Lauren when she betrayed her old club, Carlton. On her very first AFLW game, Carlton won against Collingwood. On her very first game playing for Collingwood, her new team played against her old team. It feels very exciting and nerve-racking playing against your old team and trying to win.
Phillip Ioannidis   
Well Ms Brazzale is an AFLW super-star, but she had a few fun facts. She started playing AFL in prep. She also was the only girl in an all-boys team because there wasn't one for girls. She started playing when she was six years old.  
Irini Hatzimanolis   
Ms Pippa Ross 
Year 3B Classroom Teacher
Show All
Collapse
Year 6 Greek just got sweeter! 
 
Last Friday, our Year 6s went to Niko's Cakes in Fairfield, where they explored the wonderful world of Greek sweets, snacks and pitas. Students were in awe at the array of sweets on offer and spent a good deal of time deciding which small (or not so small) piece of glory they were going to indulge in. From baklava, to galaktoboureko, to bougatsa, yo-yos and so much more, students experienced Greek flavours first-hand after selecting and ordering in Greek.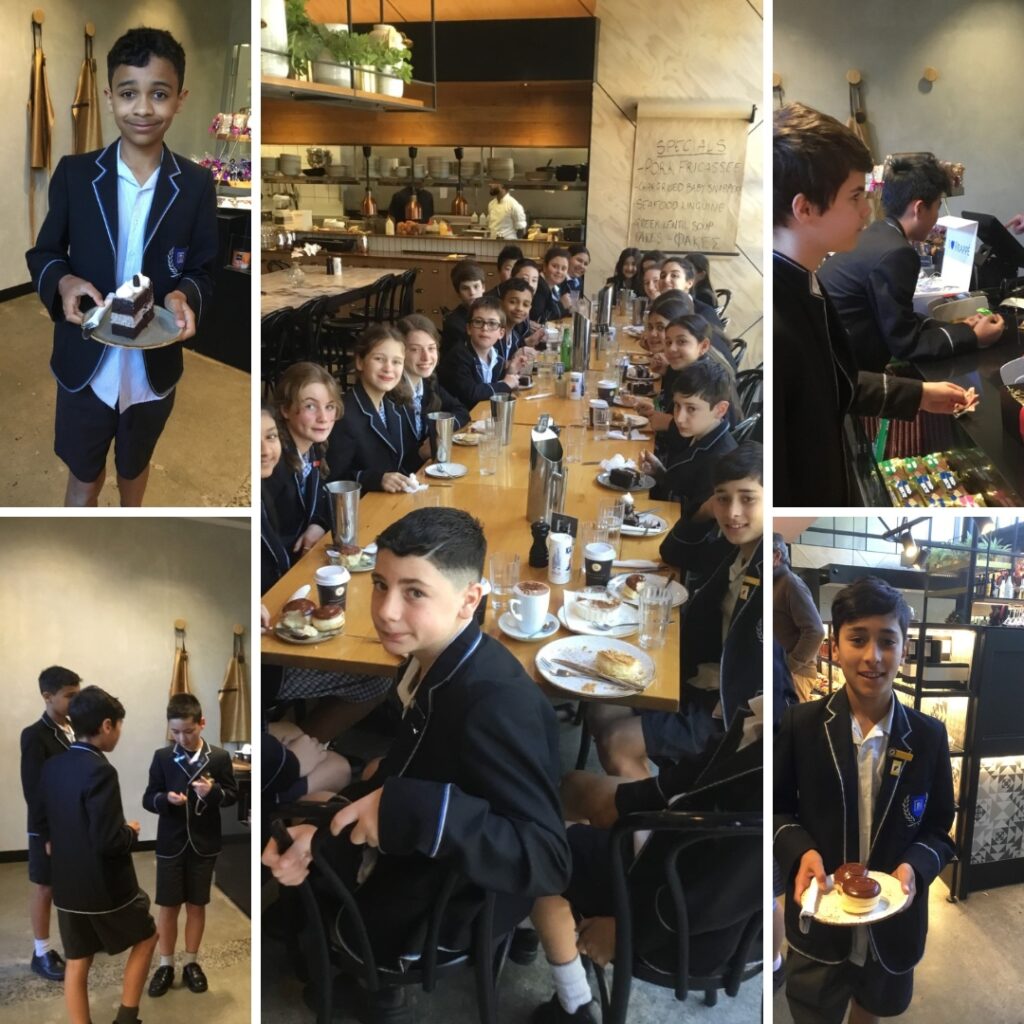 Students' efforts to order their sweets, snacks or drinks in Greek was quite impressive and all-encompassing as they used language they had been learning throughout the term. Having an authentic context for using language learnt in class, not only made the experience all the more real, but also gave students an incentive to use the language and boosted their confidence.  
The Year 6s were great advocates for their school. Well done Year 6, the excursion was a piece of cake!  
Ms Anita Ladas
Primary Greek Teacher
Greek Book Fair 2022 @ The Greek Centre 
Looking for something to do on the weekend? Thinking about presents for Christmas? Do you simply love reading books about Greek themes or by Greek authors? The inaugural Greek Book Fair is taking place this weekend, Saturday 26 November and Sunday 27 November, at the Greek Centre, corner of Lonsdale St and Russell St in the city. The fair is open from 11.00am until 6.00pm and there will be author talks, publishers and booksellers in attendance over the weekend. Entry is free.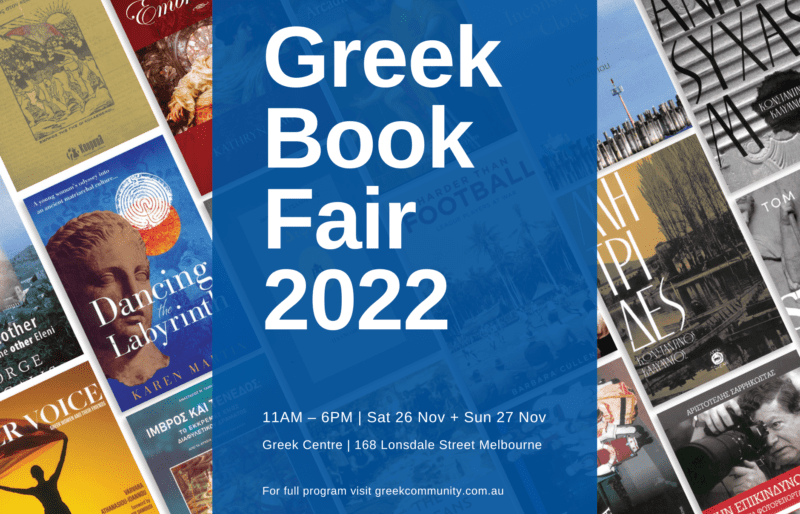 Ms Effie Bindevis
Primary Greek Coordinator
Ms Denise Diakodimitriou
Head of LOTE
Show All
Collapse
The finance team would like to remind families that have not yet submitted their payments to please do so as soon as possible.
Please see below for the CSEF financial assistance program information sheet and application form.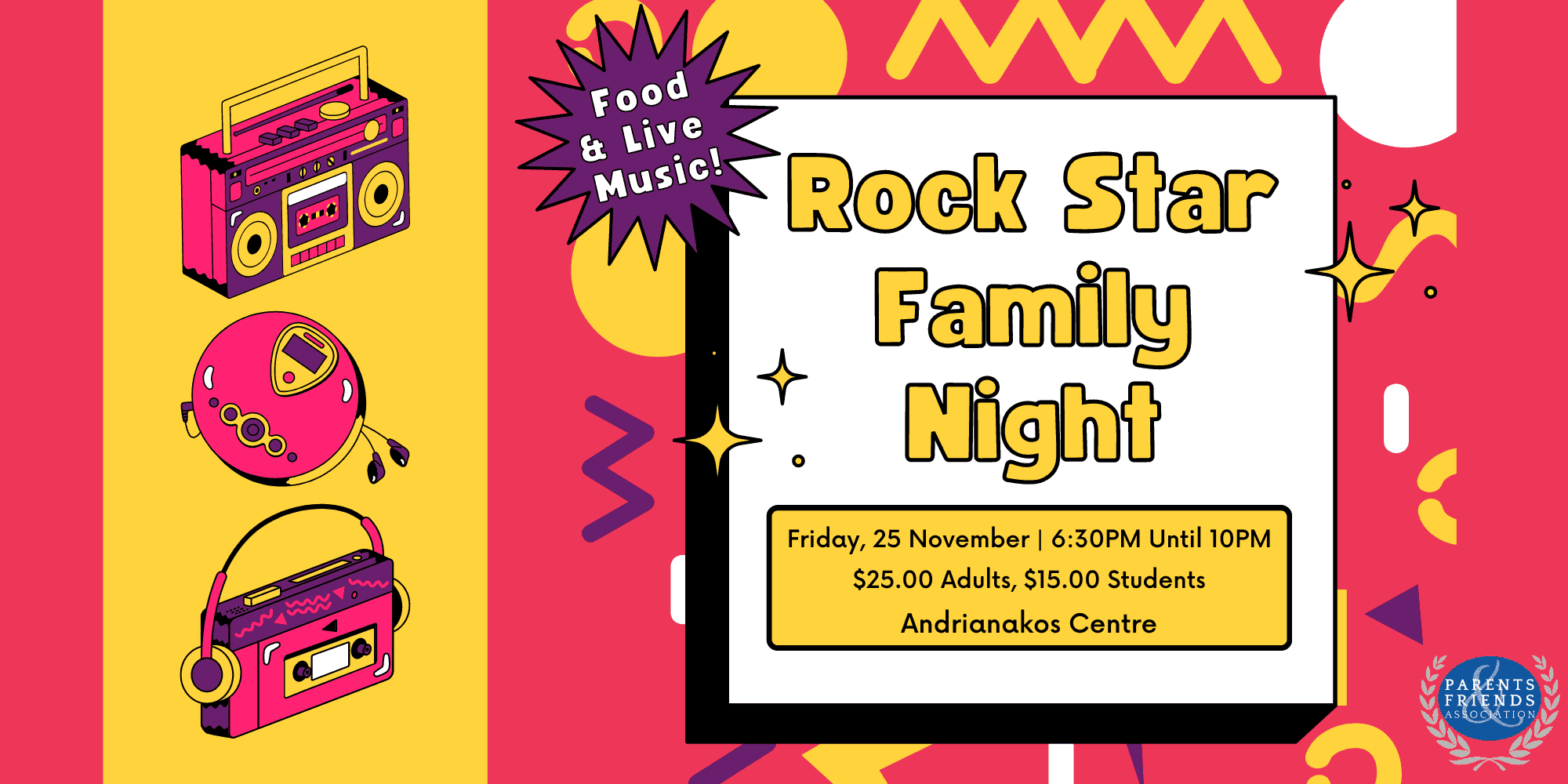 Tickets available at the door!
Sporting Minds is a school holiday program developed by Alphington Grammar teachers Andrew Diviny and Blair Runnalls who are passionate about using sport and physical activity as a medium to improve primary school aged kids' mental health and resilience. 
If you're looking for school holiday programs that will educate, engage and excite your children these upcoming school holidays, look no further than Sporting Minds. Improve your skills, have fun, and make new friends whilst learning from qualified teachers and expert coaches. Get your kids moving and making memories these school holidays. Book now! 
To find out more, visit the website: http://www.sportingminds.com.au