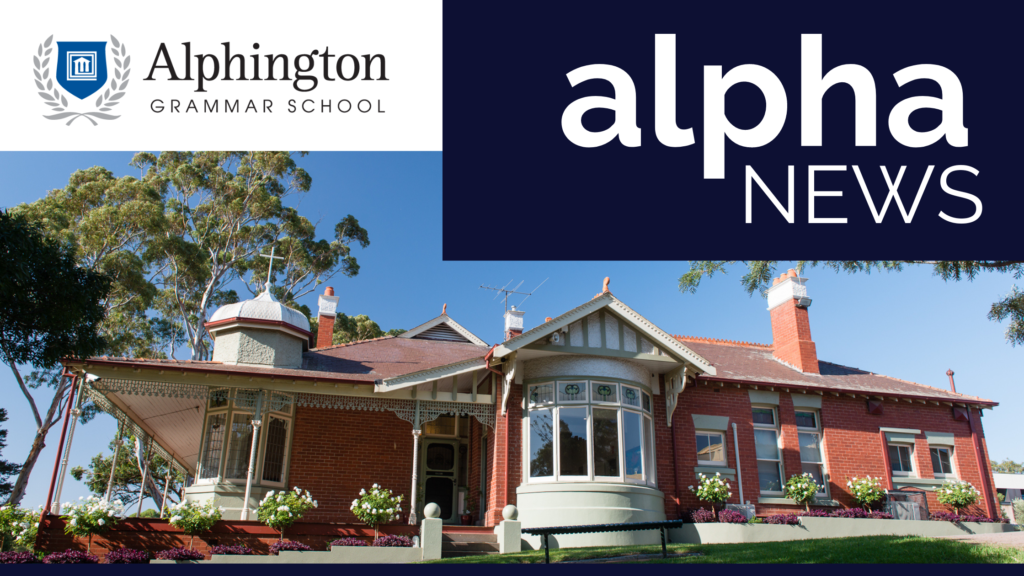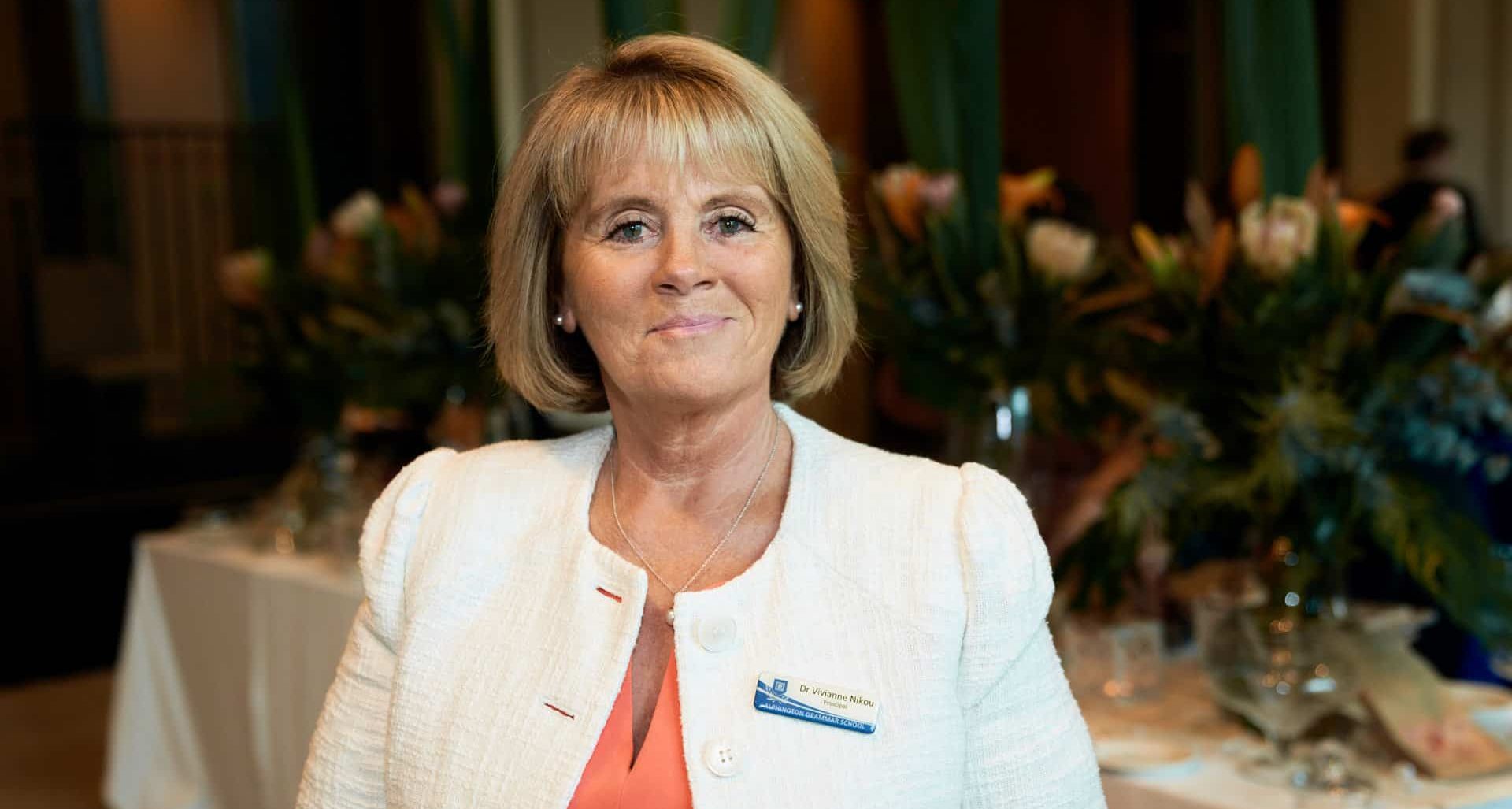 Lonsdale Street Festival
After more than 2 years of COVID restrictions the Greek Community of Melbourne was able to gather as one extended community to hold the Antipodes Festival to celebrate Greek culture, music, dance and food.  Some 70,000 visitors attended the festival over the recent weekend.
The festival has become a landmark event for the City of Melbourne, bringing together Melbournians and Philhellenes and providing a cultural experience for our community and an economic benefit to the CBD.
This year's event featured some 500 performances across 3 stages over 70 pop up market stalls, competitions, and a smorgasbord of Greek culinary delights.
While there were many highlights across the weekend, an absolutely standout was watching our students perform on the main stage in front of the many thousands of visitors both in the Greek Band, under the tutorage of Mr Nicholas Kapralos, and then our Choir singing the Australian and Greek National Anthems as part of the official opening.  Our Choir sang in front of Victoria's Premier Mr Daniel Andrews and Opposition Leader Mr Matthew Guy and their parties, respective parliamentarians, International Diplomats, the Defence Forces, Clergy and other dignitaries. 
Our students were represented in dance groups, philanthropic groups and helped raise valuable funds for Children's Cancer Research.
Congratulations and thank you to all who performed and attended our Marquee to talk and hand out showbags to visitors all weekend.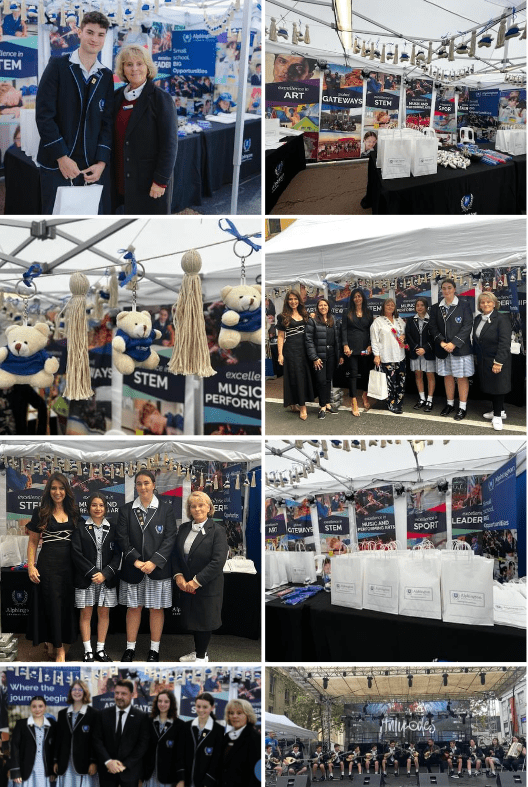 How to Thrive
One in four of us experiences a mental health issue that warrants treatment.  We all struggle sometimes, but what does it mean to struggle?  We all experience strong emotions, but what should we do about them?  We all want to be happy, but what is happiness, and can it be learnt?
The Parents and Friends Association has organised a fundraising evening at Palace Westgarth Cinemas Northcote on Wednesday 9 November at 6.00pm.  Cost is $22.00.  We have secured 100 seats in our own theatrette. You can purchase your tickets via this link.
RockStar Family Evening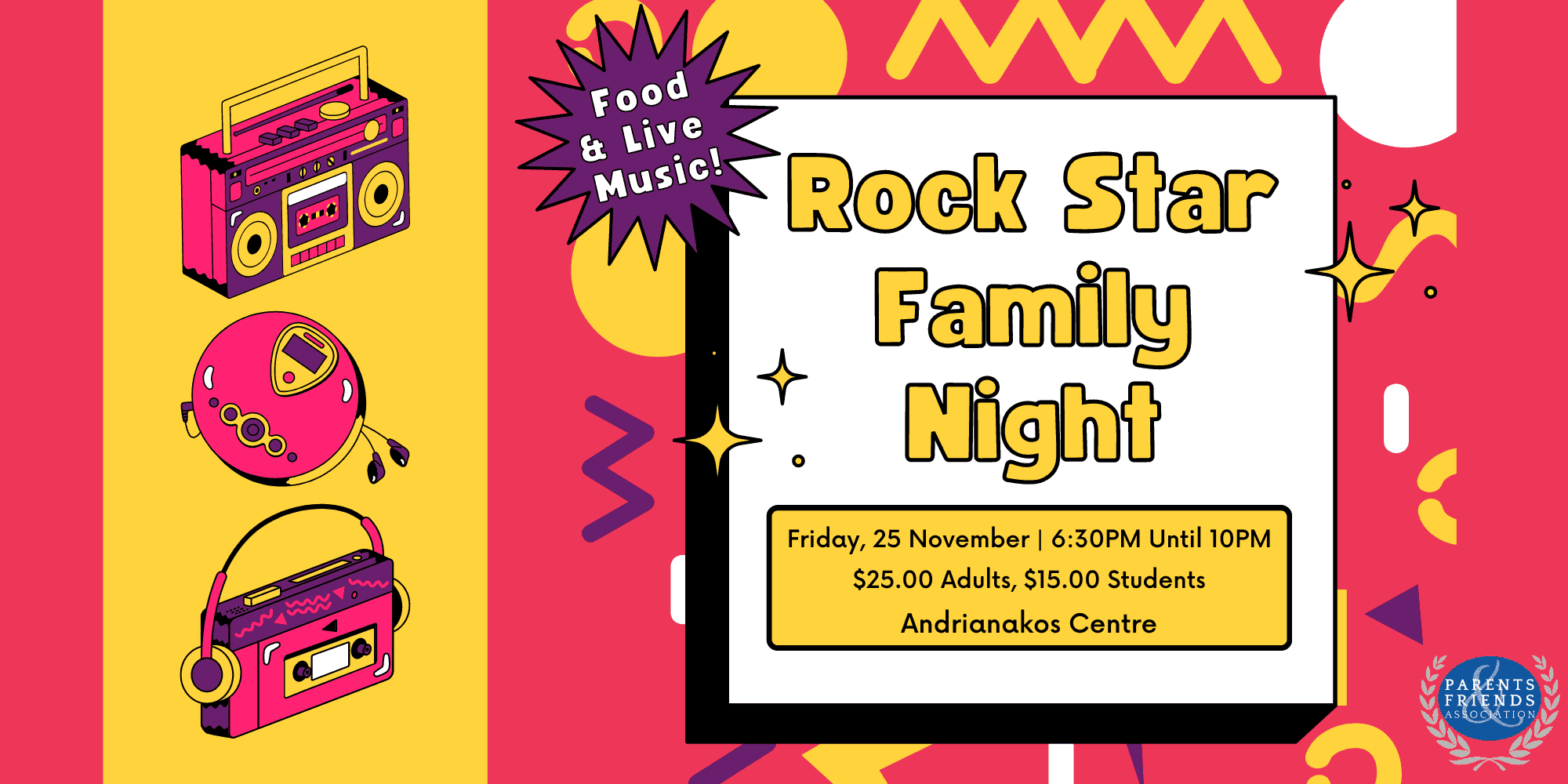 The last major event for this year for all families will be the Rock Star Family Night, to be held in the Andrianakos Centre. Live music, food, adult drinks (for sale), and activities have been organised. Please organise your tickets early so planning and catering can be locked in.
It promises to be a fun night to see the year out before the Christmas season settles in.  The PFA and I look forward to sharing the night with you all.
Exeat Weekend
I remind all students and families that Monday 31 October and Tuesday 1 November are designated holidays for the School. The school will reopen Wednesday 2 November when all year levels can return to onsite learning. 
Dr Vivianne Nikou
PRINCIPAL
Show All
Collapse
From the Secondary School
From the Acting Deputy Head of Secondary
So far this term, students have been working effortlessly as they prepare not only for their final assessments but also for the new school year. I have been working closely with our new Leadership Team as they introduce some new and exciting ideas for 2023. It is certainly encouraging to see them planning ahead with such drive and dedication.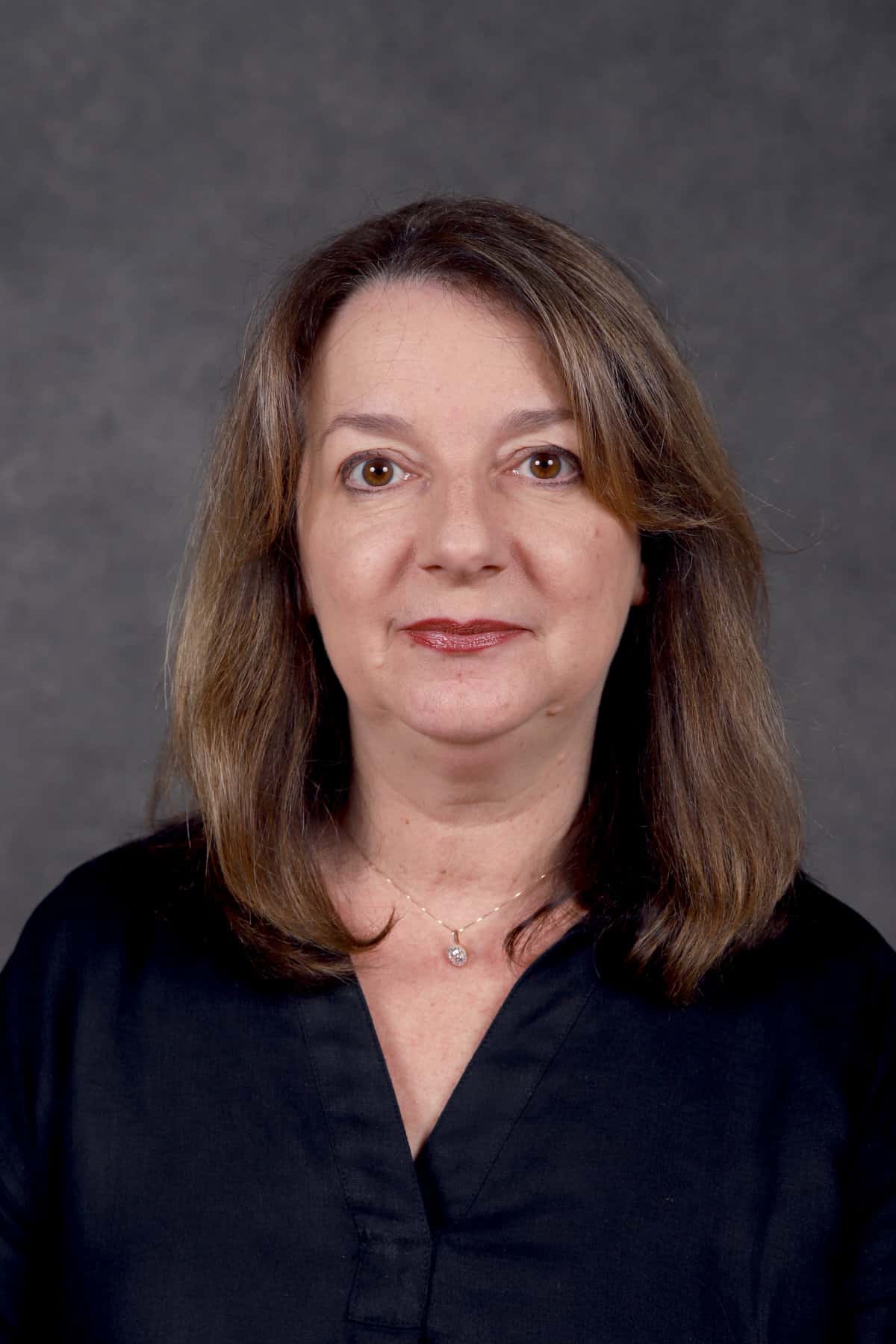 Future Leaders 2023
Over the last few weeks, all students applying for Future Leadership positions have been busy completing a written application, participating in an interview with their Head of House and finally taking up the opportunity to present a speech to their fellow House members. The process has been quite exciting, forcing students out of their comfort zones, particularly those in Year 8, who have stepped up with such enthusiasm. I must say, the calibre of applicants has been outstanding, and making a final selection will not be easy with such strong candidates. Thank you to all students who participated in the voting process.  Congratulations to all our applicants and best of luck. The Future Leadership team for 2023 will be announced at our final assembly in December.

Year 12 Examinations
Our Year 12 students have been working intensely to prepare for their final exams, which commenced with English and English as an Additional Language (EAL) on Wednesday morning. Most students were able to showcase their analytical skills and writing ability with ease. At the conclusion of their three-hour exam, students had some time to debrief and unwind, by talking with their teachers and spending some time looking through their Yearbook and Leavers Pack. Thank you to Mr Papoulis for coordinating the exams, setting up The Hub and ensuring a smooth and positive start. The VCE examination period will officially conclude on Wednesday 16 November. We wish our Year 12s best of luck over the next few weeks.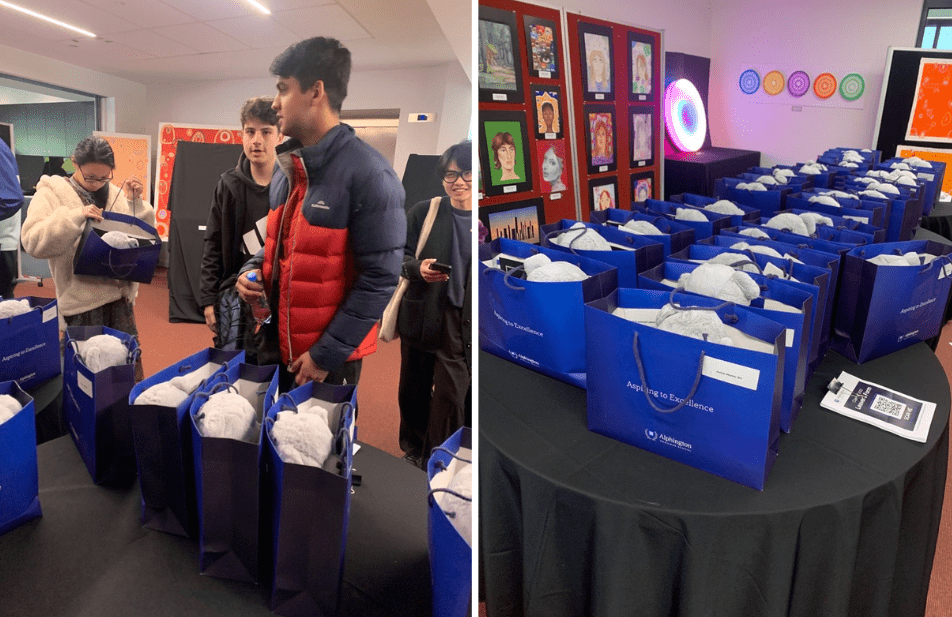 House Points
With the end of year fast approaching so is the House Cup Award.
Here is the House Points update:
Aristotle: 1820
Byron: 1450
Socrates: 1610
Pericles: 930
House Points and Positive Recognition
Our Positive Recognition system is now up and running, drawing attention to our school values and recognising what students are doing well and acknowledging when improvements may be needed. This term, it has been pleasing to see students receiving House Points for their positive contributions to school life, their actions revealing a great deal about who they truly are.
Positive contributions can be recognised in three different ways:
1.      By teachers every day, who seek to recognise students displaying the school values. The students selected will earn 5 House Points for every positive recognition they receive.
2.      By Heads of House, Heads of Faculty and the Year 7 Coordinator each term, each selecting one student who has significantly impressed them. The students selected will earn 50 House Points.
3.      By Dr Nikou, Mr Silver and Ms Grealish/Ms Kontosis throughout the year, with students selected earning 100 House Points.
Students and parents can view any Positive Recognition they/their child has received, with details on the Sentral Portal.
Students in the Workforce
Students are always encouraged to take up new opportunities and extend their learning beyond the classroom, and work experience is one such opportunity. During the term break, Year 10 student Chris Donis was given the opportunity to work with Morgans, which is Australia's largest national full-service stockbroking and wealth management network, assisting investors in all states and territories for over 40 years. He worked with the team as they moved office locations, managed investors' accounts, and researched public stock offers for many large companies.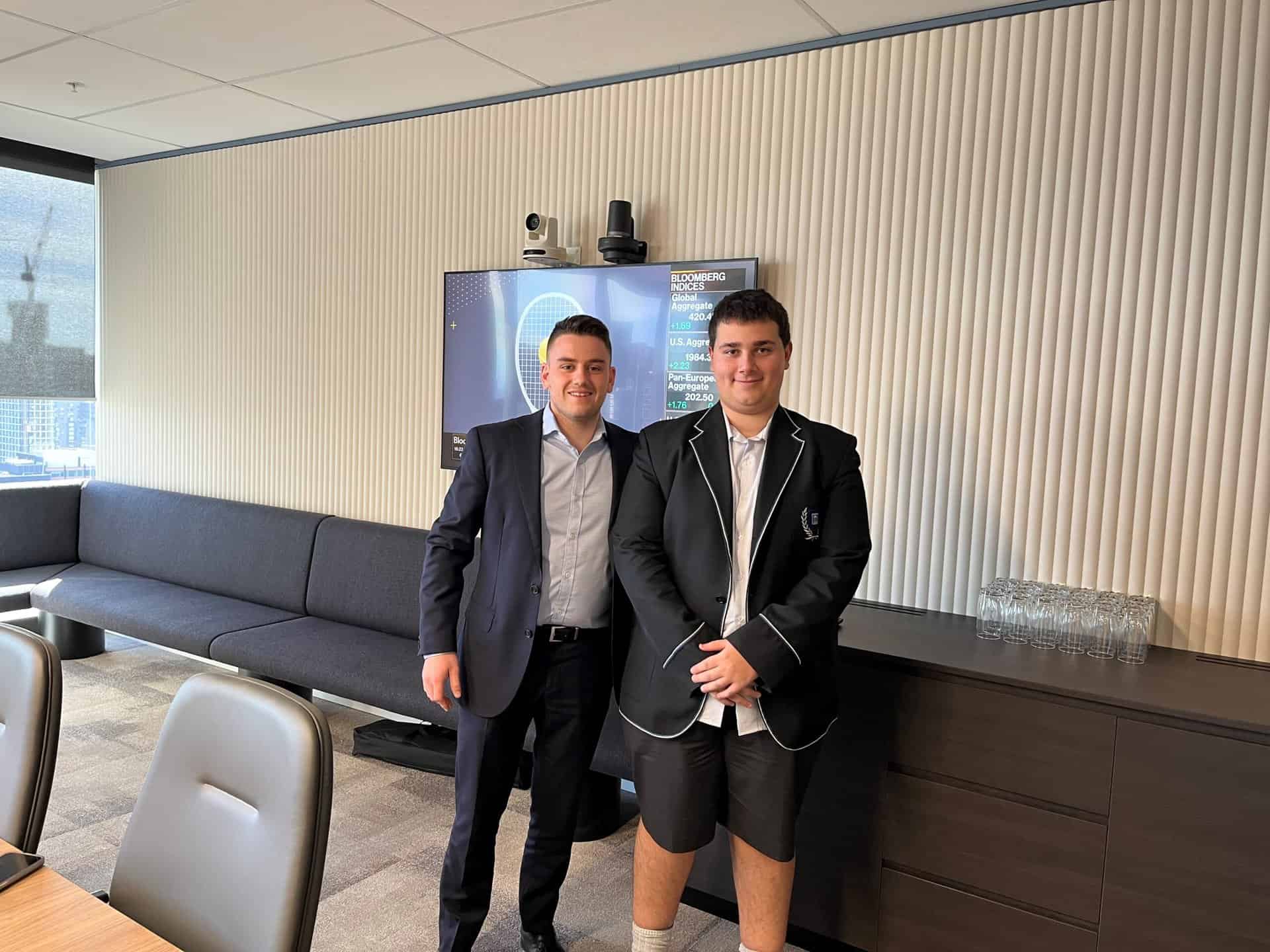 Morgans had this to say about Chris:
Chris showed passion and dedication each day. He worked with various teams in the office completing a variety of research tasks, this included details around the Porsche Initial Public Offering, commodity reviews and stock specific research.  Attention to detail is what set Chris apart from the other candidates. His willingness to go to the next level was well respected by all in the office.
It is always pleasing to receive positive feedback about our students, particularly from the business community. I congratulate Chris on the professional manner he presented himself and in turn represented our school. A special thanks to Dean Mazaris, Jill Murray and the rest of the Morgans team for providing Chris with this opportunity.
Mrs Mary Kontosis
Acting Deputy Head of Secondary
Show All
Collapse
The Creative Arts Festival ran on Thursday October 20th after school in the Secondary STEM area. The festival included exhibitions with work from Art, Media and Visual Communication Design students from Years 7 to 12.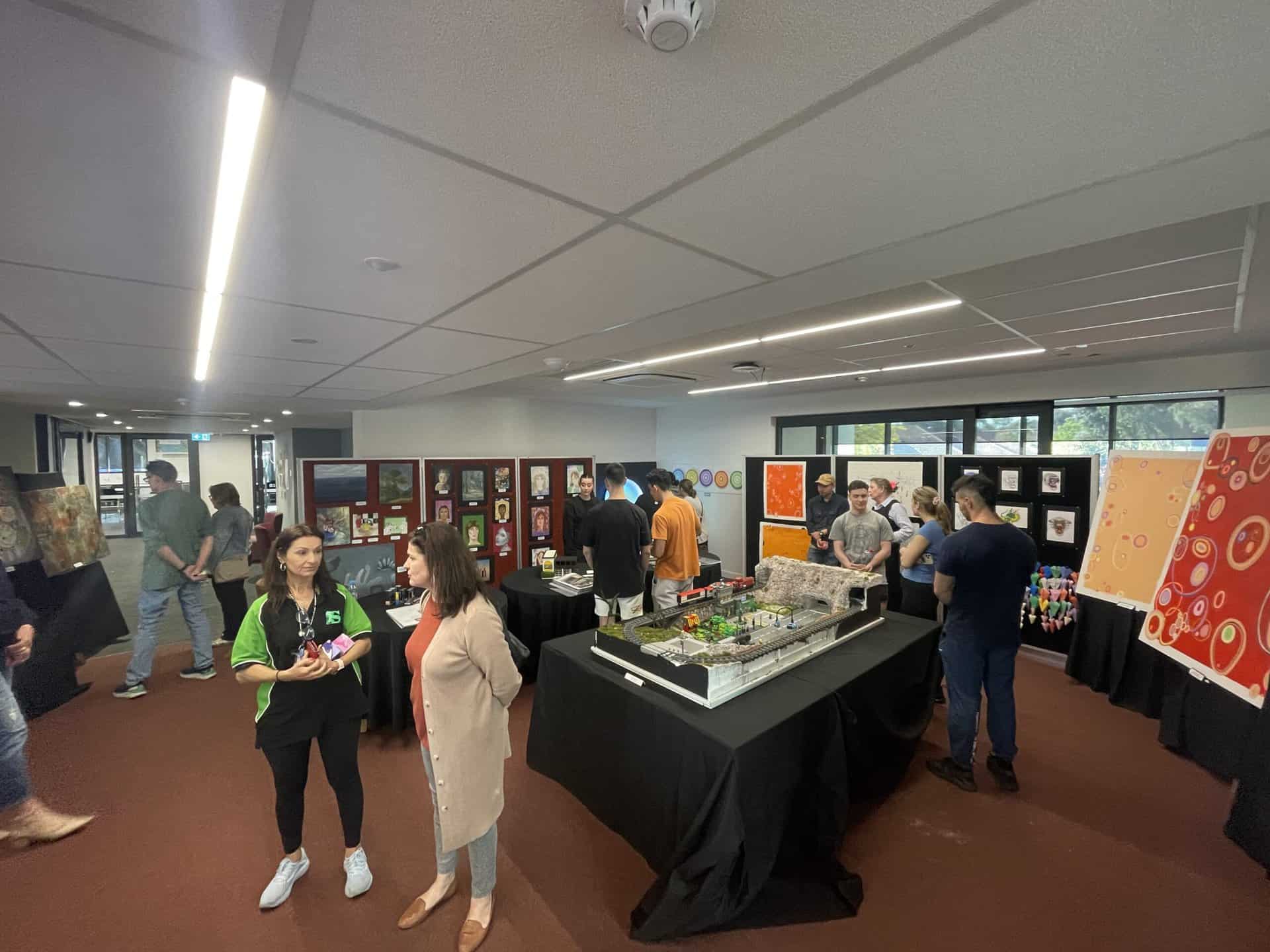 The main new addition to the festival was an artist market. The market contained products and pieces created by students across all Secondary year levels. Student-run stalls sold candles, glazed pottery, plants, paintings and prints. The artist market along with the exhibitions brought much pride to students and parents alike.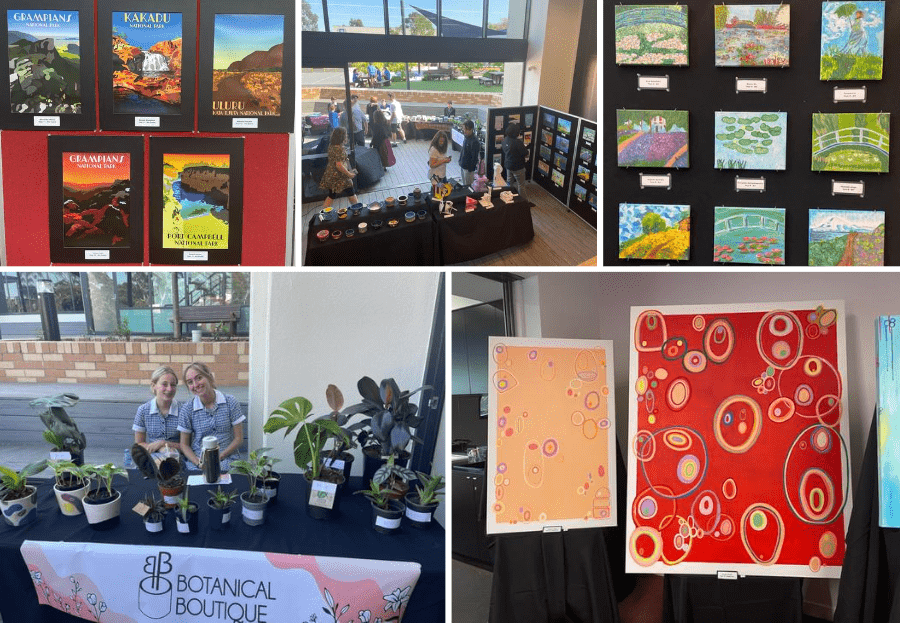 The evening was a great success, and it was amazing to see such a great collection of student work in the same physical space for the first time since 2019.
Mr Michael Grigoriadis
Head of Visual Arts
Show All
Collapse
From the Environment Club
With the Darebin Creek on our doorstep, we are in a prime position to explore the glorious flora and fauna that Alphington offers. Last Tuesday turned out to be a perfect day for this type of exploration. With the assistance of Mr Pat O'Shea, Mr Sam Droscher from the AGS maintenance team, and Ms Angela Mare, we had a very interesting incursion led by the coordinator of the Darebin Creek Management Committee.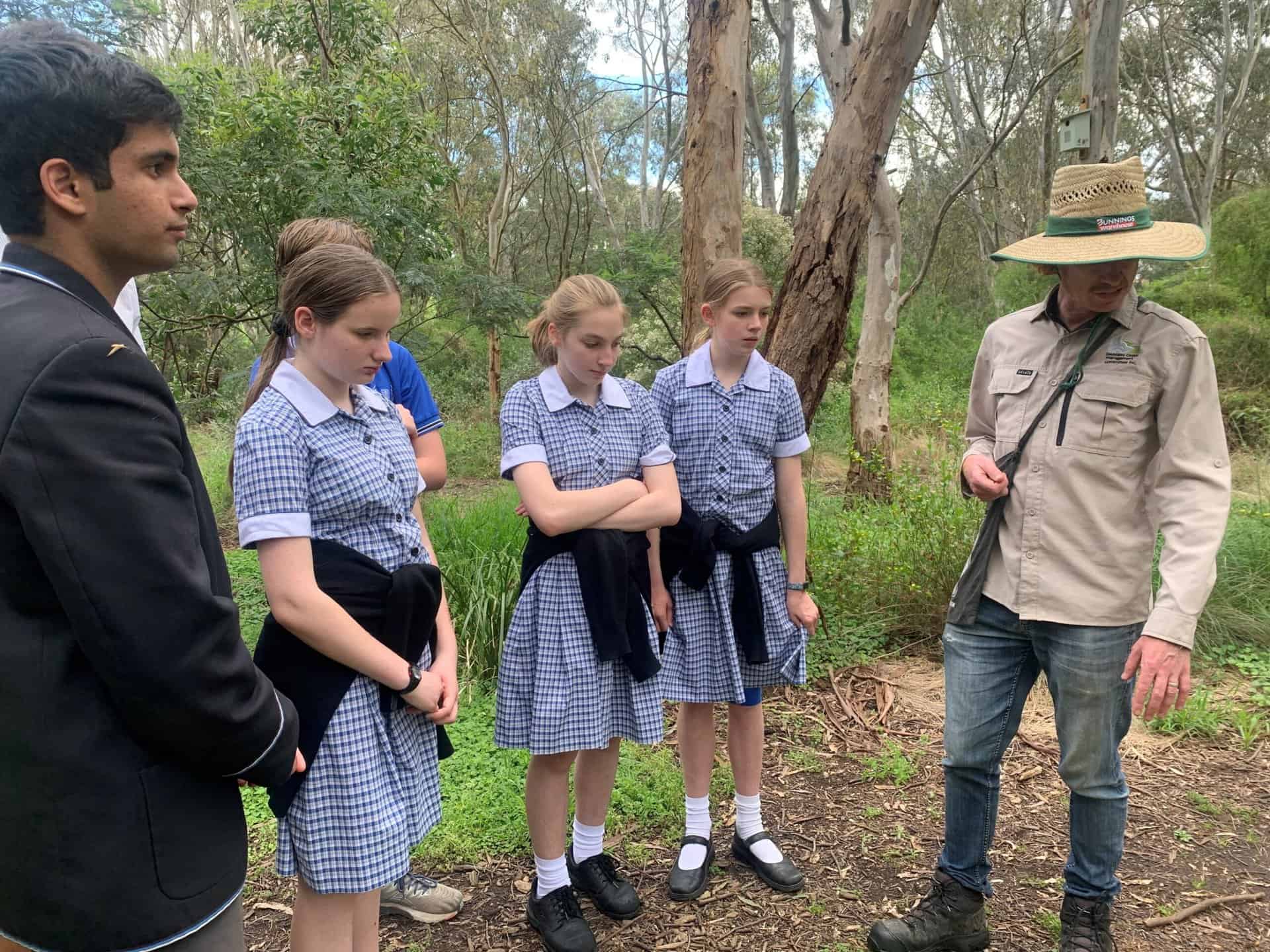 Danny Reddan, who gave deep explanations and his own insights into the plants and the creek itself, allowed us to observe many of these living organisms close up while also giving information on their individual characteristics.
In addition to the unique plants and insects we observed on our travels, we also had the opportunity to discuss ideas in order to preserve the creek and protect the environment from further damage. Ideas such as water tanks to preserve rainwater and adopting pieces of land to take care of were only two out of many ideas discussed. Danny then encouraged us to think of ways to execute them.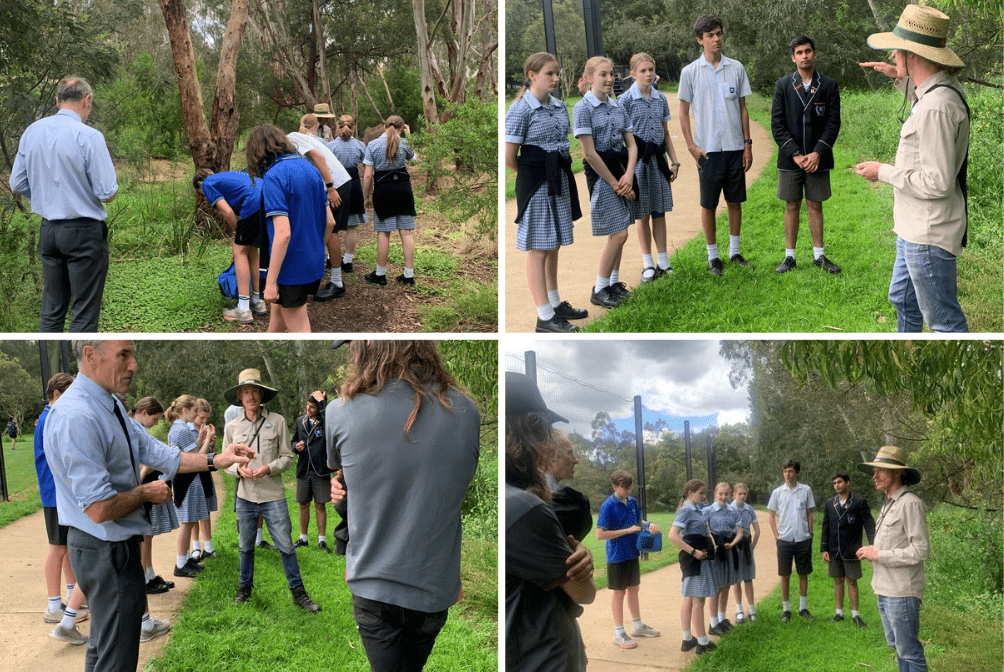 The incursion was truly a remarkable experience and different to what would usually be organised each week. However, this couldn't have gone on without the constant effort of Rudra Sekhri and Ms Angela Mare. We would like to extend our thanks to both of them as their initiative lead to a smooth flowing experience.
If this incursion sounds intriguing to you, be sure to contact either Rudra Sekhri or Ms Angela Mare if you're considering saving our environment and learning more about the natural world.
Blake Taylor, Byron
Member of the AGS Environment Club
Show All
Collapse
Northern Star Chess Victorian State Finals
Congratulations to Michael Ooi and Brandon Lam who qualified for the Northern Star Chess Victorian State Finals for Secondary. On 20th October Brandon and Michael represented AGS at the tournament. Both boys completed extremely well against some of the best Secondary players in the State.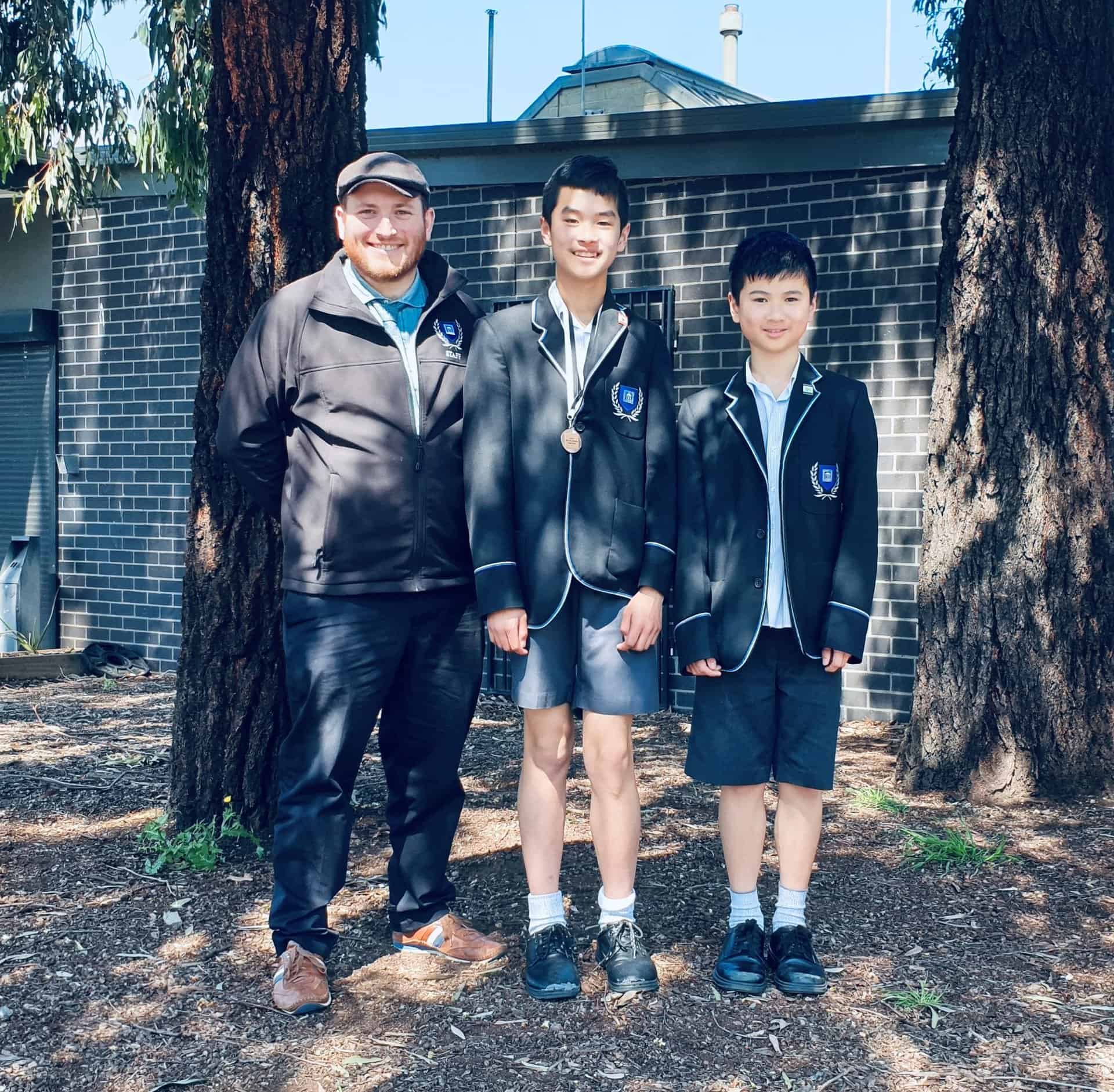 Michael took home a bronze medal in the Year 7/8 division. Here are some photos from the day. Well done to Michael and Brandon, as well as all AGS chess club participants for 2022.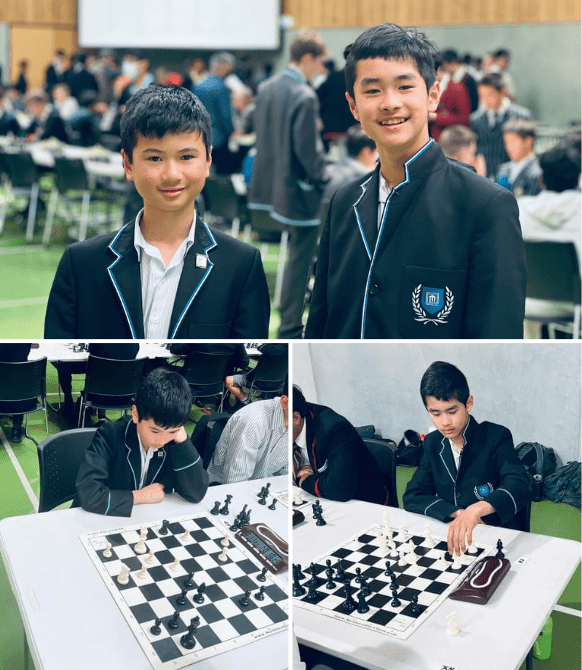 Mr Max White and Ms Janet Stewart
AGS Chess Club Coordinators
Show All
Collapse
As part of their poetry unit, Year 8 students spent a couple of hours with the fabulous Emilie Zoey Baker – or EZB (Easybee) as she likes to be known as. EZB is an international world poet champion, an educator and a spoken word performer. When she is not travelling the world performing and teaching, she coordinates the Outloud Slam Poetry Competition which is for teens and is part of the Melbourne Writer's Festival. Her CV is long and impressive.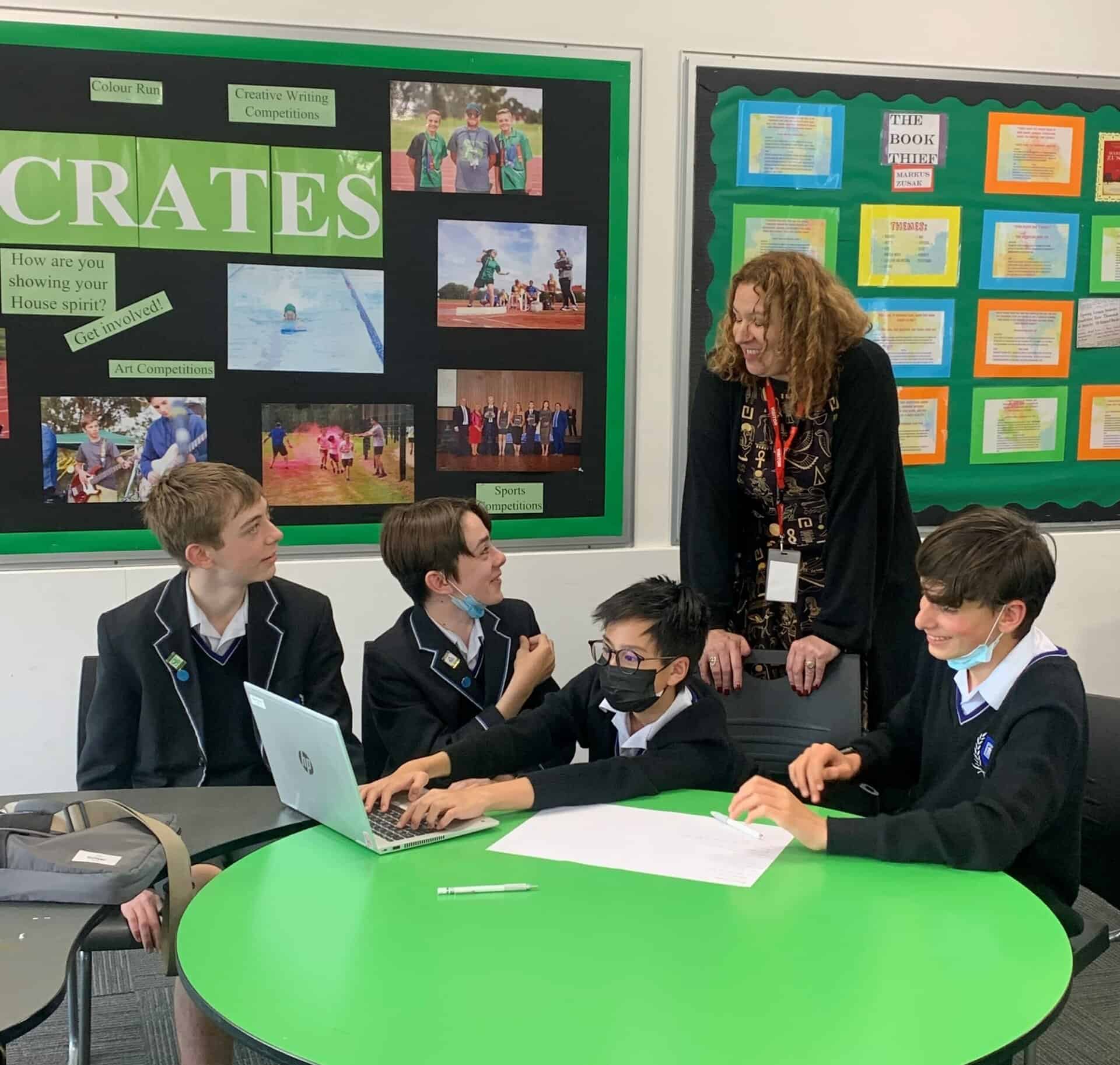 EZB was positive, brimming with energy and totally engaging. Right from the moment she appeared in front of the students she was captivating. Emilie offered stories, videos clips and photos of student work and shared her expertise in slam poetry. The students also participated in quizzes which were fun and engaging. The students' favourite was the poem or lyrics quiz while the Emoji Poems quiz was a little more challenging.

She then offered our students an opportunity to write their own works of art along with an opportunity to share. She held space for each student who was brave enough to share and found something valuable in each of their work. There were prizes for the best poem as incentives and most studies enjoyed the process and the performances.
Angela Mare
Head of Library
Show All
Collapse
From the Acting Assistant Principal, Head of Primary
It's been a very busy first four weeks of term and we now already find ourselves at the end of October.  I would like to remind families of key events occurring in Term 4;
Prep 2023 Orientation – Session 1 -Friday 4th November and Session 2-Friday 11th November. Parent coffee mornings to be held during student sessions.
Year 6 Graduation – Wednesday 23rd November.
PFA Rock and Roll Evening – Friday 25th November, 7.00pm-11.00pm Adrianakos Centre
Year 1-Year 6 2023 Orientation – Wednesday 7th and Thursday 8th of December.
Last Day of school for 2022 – Friday 9th December, 12.30pm finish.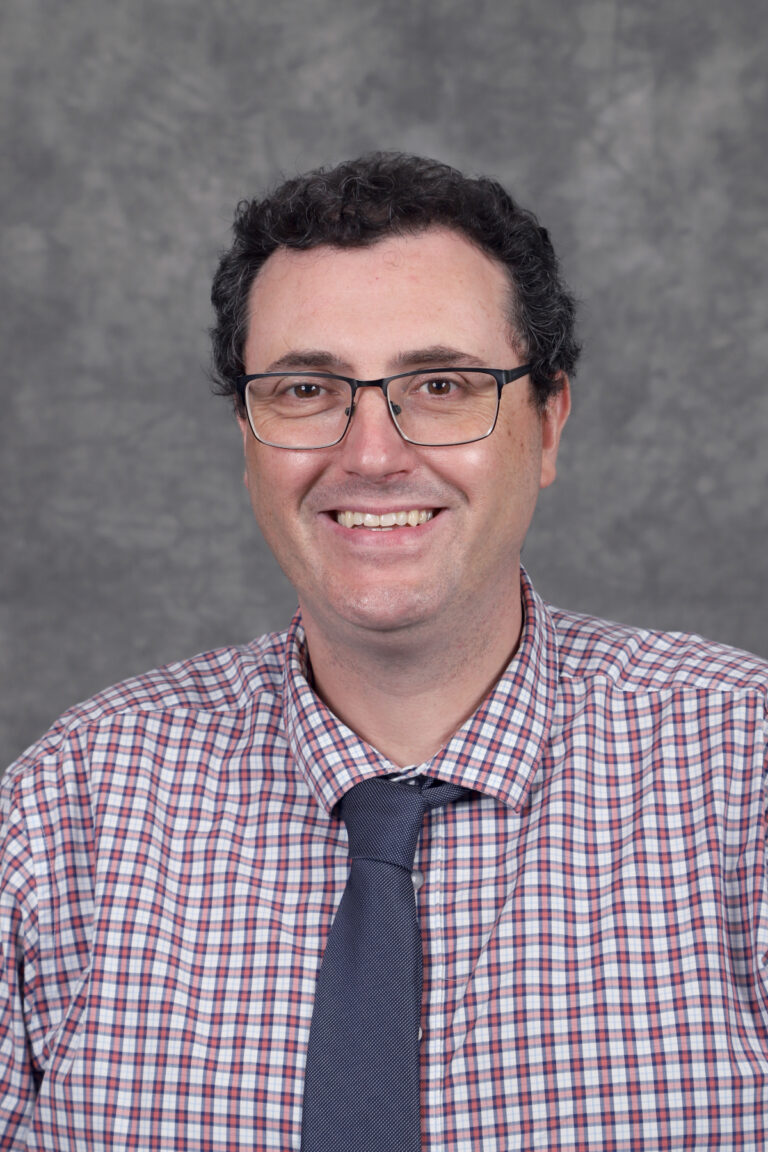 Benefits of school camp
Last week, our Years 3-6 students completed a successful camping program at Camp Jungai.  I would like to reflect on the importance of school camps and why they are beneficial to student learning and social/emotional growth.
Relationship building
School camps provide the perfect opportunity for students to experience positive interactions with each other outside of the classroom. Fun activities, team sports and teamwork challenges both help develop new relationships and deepen existing bonds of friendship.
Being in the outdoors
Camps allow for planned exercise, this may include hiking, canoeing, games and adventure activities, however even just being in an outdoor environment will often inspire children to become more physically active in their day-to-day lives.
Opportunities for new experiences
When was the last time, or the first time, your child went on high ropes, built a raft, went for a bush walk or participated in Indigenous activities? Parents may not have the time or resources to give their children all these unique experiences, however school camps offer a variety of experiences that the student may not otherwise get to enjoy. School camps are often cherished memories for students.
Mr Barnewall
Acting Head of Primary
Show All
Collapse
On Friday the 21st of October, the Prep students arrived at school wearing their pyjamas!
The morning commenced with a visit to the Lyceum where the students had pancakes for breakfast. Students were quick to top their pancakes with maple syrup, jam and lemon, although with the maple syrup running out after the first batch of pancakes, it seems as though it was a favourite.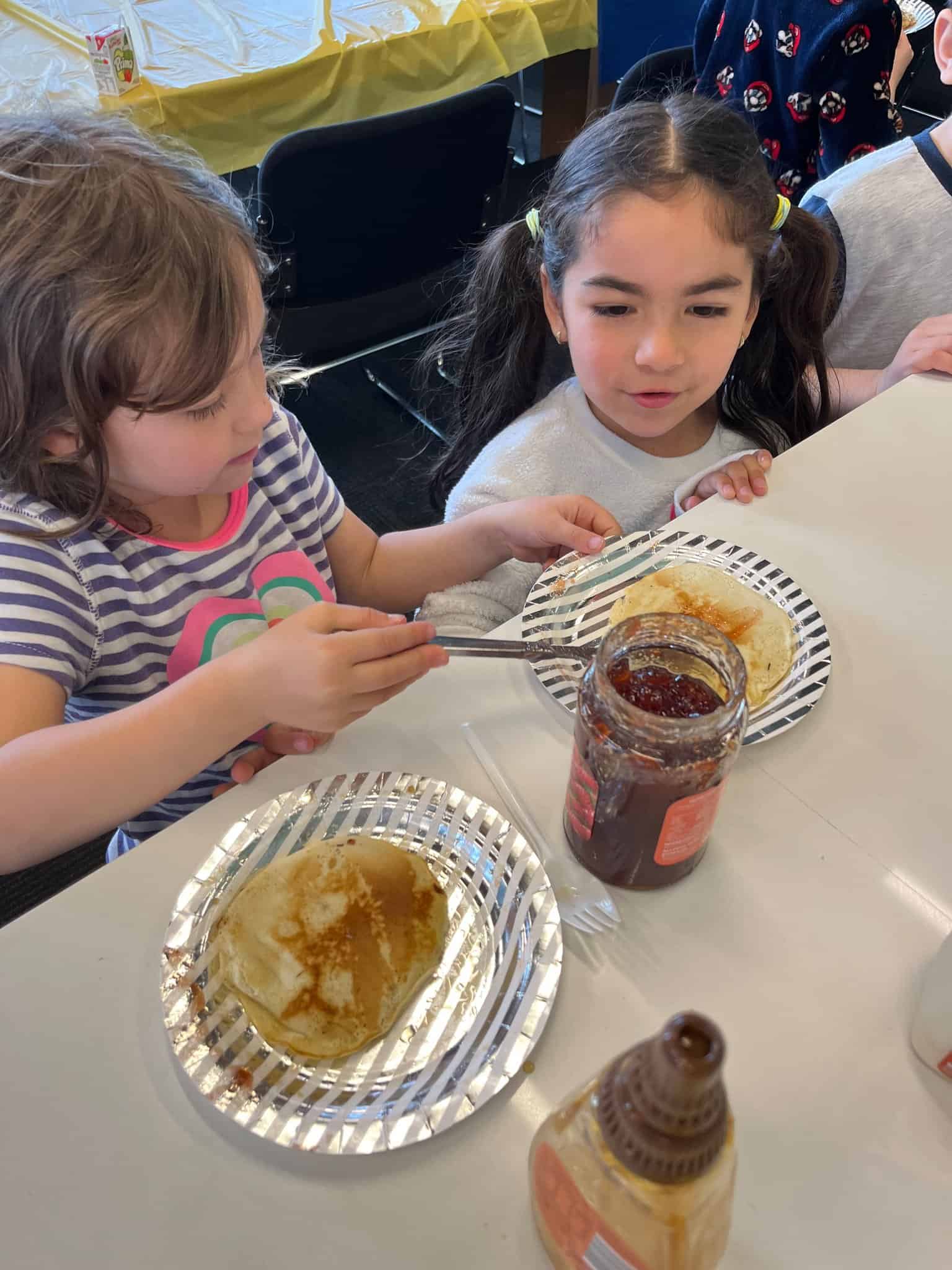 Without the help from Ms Monica Bardon we would not have been able to make more than 80 pancakes – thank you Ms Bardon!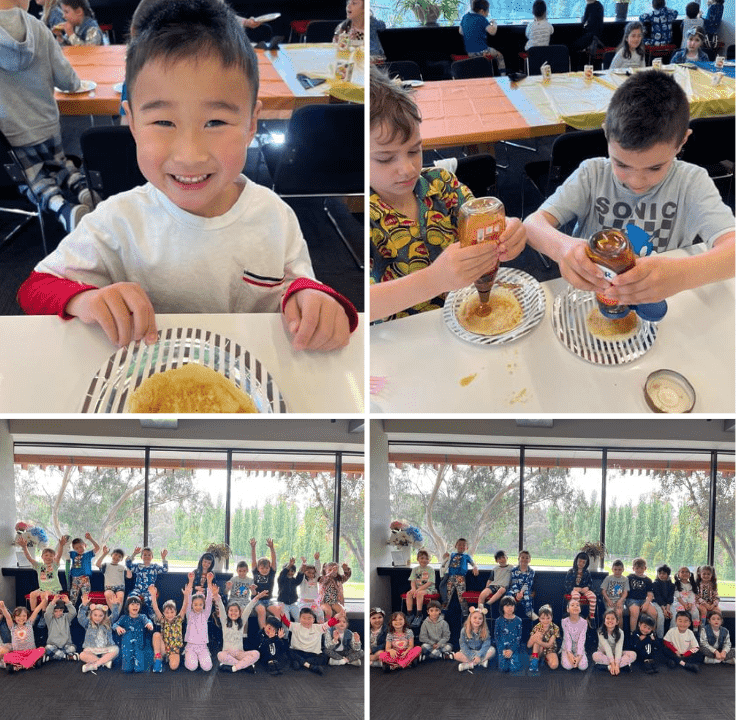 The day ended with a reflection of the day and a yoga session.
Ms Mikahl Venneri
Prep Teacher
Show All
Collapse
What an amazing time we had on camp with the weather proving to be much better than expected. The continuous sunshine for both Wednesday and Thursday meant that our bushwalking, low ropes course and canoeing could go ahead in glorious surrounds. Most children found they could challenge themselves to try new experiences, whether that was with the food they were eating or with the range of outdoor activities.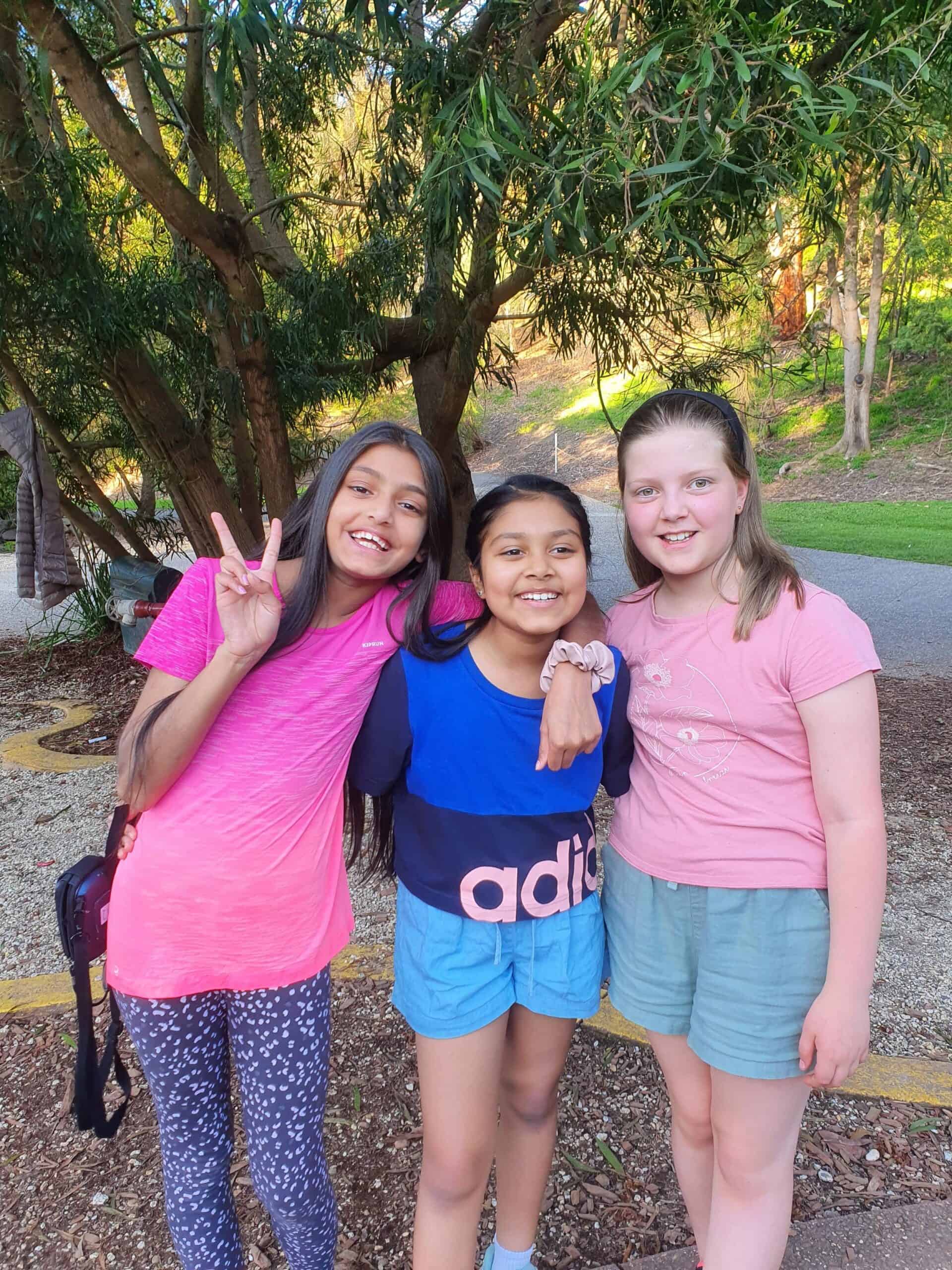 Everyone rose to the challenge of sleeping away from our safe home environments but the biggest rewards was in the new relationships that we forged. Thanks to Andrea Meletsis, when I see a canoe, I will always remember the laughs we shared!
My favourite part at camp was spending time with friends because when we were in the cabin together, we could play games and talk. It was nice to be in a room with all my friends.
Sophie Mollison 3B
I liked the low ropes because we got to hang out with the year 3's and while we were doing it we got to know them better!
Sophia Mead 4A
I loved the canoeing because Nicholas and I were going for the instructor who everyone called The Wizard and trying to splash water on him! We hit him with the water and then he fell out of his canoe!
Zorian Quintiao 3B
It was so much fun painting boomerangs and throwing them. I learnt how to throw them and I actually threw pretty far. Hannah in my group did the perfect throw!
Victoria Scicluna 4A
Ms Zoe Elliott and Ms Pippa Ross
Year 3B Teachers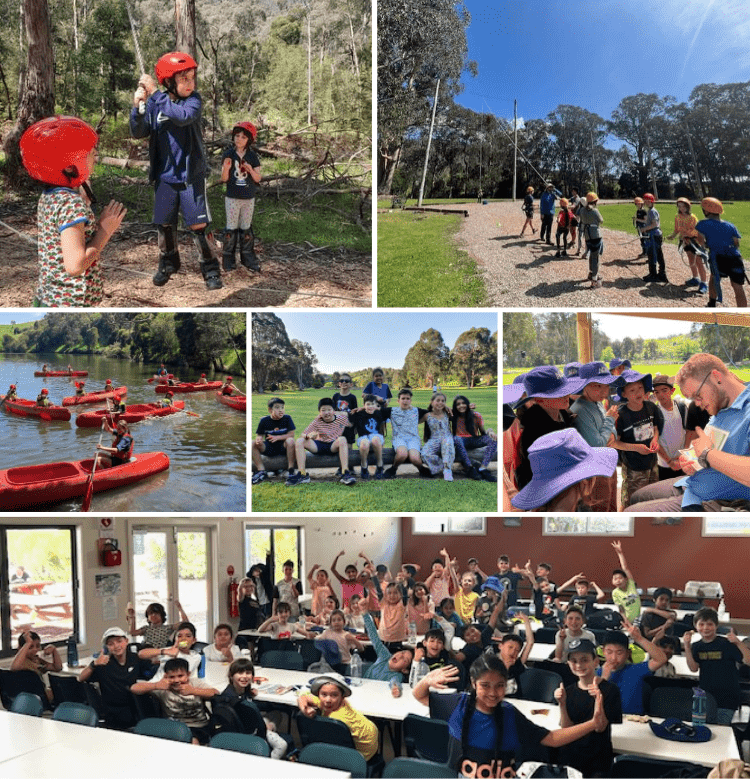 There were so many highlights about camp but the one that stood out for all of us in 3A was the canoeing. Paddling was harder than we thought but it proved to be action packed and a lot of fun.
If you've never been canoeing, we highly recommend you give it a go but remember, life jackets are a must. Oh, and if you're the person sitting at the back, you may get splashed…..a lot!
Ms Anna Vayenas
Year 3A Teacher
Show All
Collapse
The Year 5/6 Jungai camp in the Rubicon Valley, provided opportunities for students to explore the great outdoors and immerse themselves in the natural environment. The camp included challenging activities designed to push students out of their comfort zones and reconnect with activities lost during COVID lockdowns. The activities on camp included: opportunities to display initiative, high ropes, bushwalking, raft building and orienteering.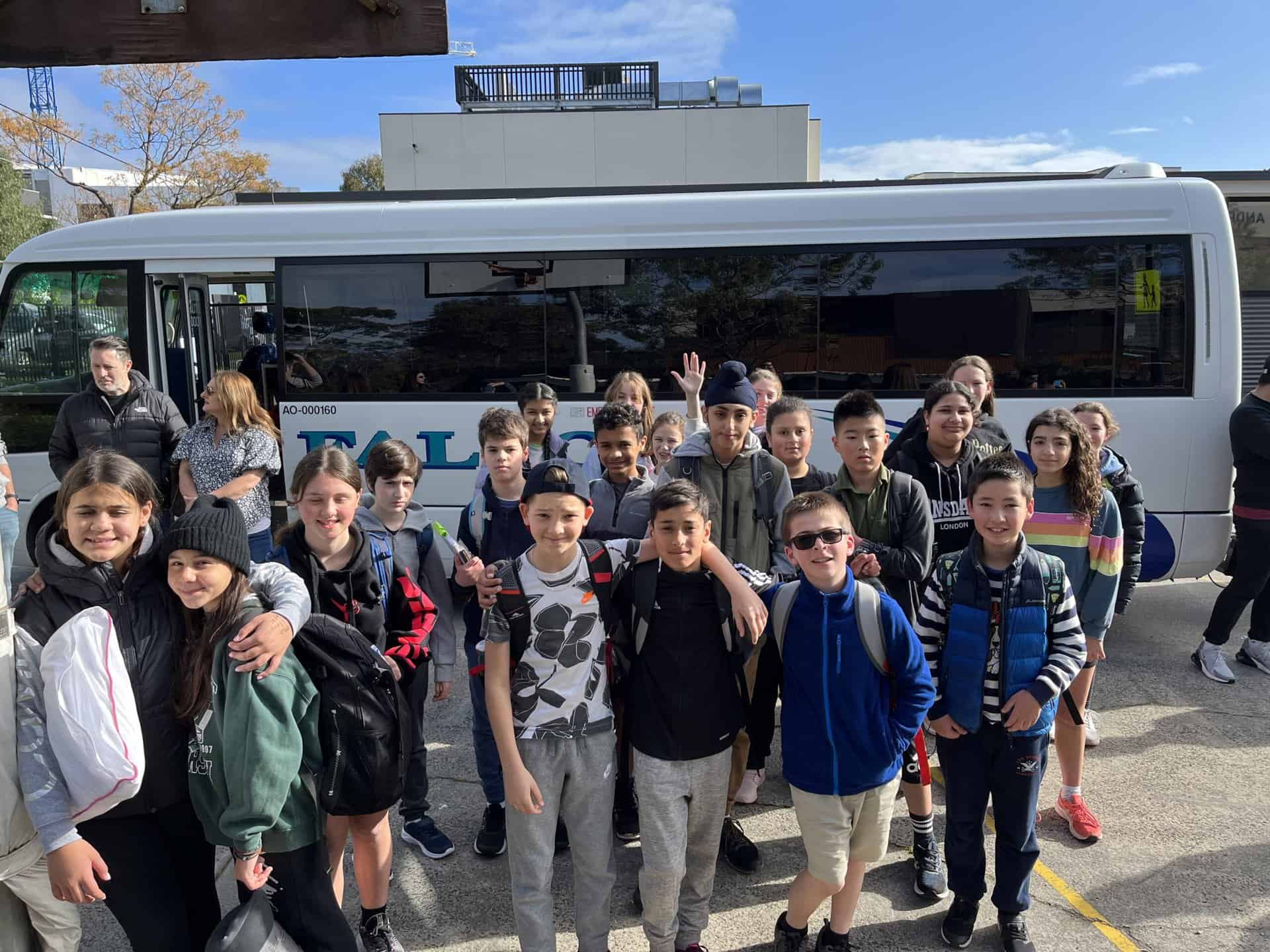 Students also studied the indigenous culture of the area and had the opportunity to paint their own boomerang (which they were allowed to keep).  During the camp, the Year 5/6 students also enjoyed spending time with their friends and making new connections across the different year levels. For a number of students, it was the first time they had attended a school camp but after a few initial reservations, I am sure that they all enjoyed their time "going bush".
Ms. Erin Longuet
Year 6 Classroom Teacher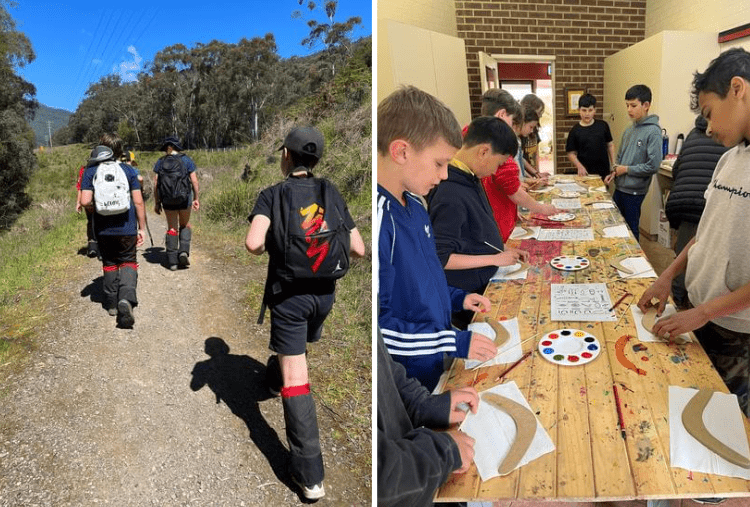 Here are some reflections from our Year 6 students regarding their experience on camp:
Hi, my name is Eleni, and I was one of the lucky students that went to Camp Jungai.
Camp was so much fun! We had a variety of different survival lessons- like rafting, bushcraft, orienteering and more! The bus ride was a lot of fun. We drove through thick forest and past rivers, talking with friends and singing our favourite songs. We got amazing opportunities to try new and fun things. On day 4, we went on an amazing hike through the forest, which was probably my favourite part of camp. I feel super lucky to have had this awesome experience!
Eleni Sousamlis, Year 6
Hi, I am Alekzander Ioannou and for most of last week I was on the 5/6 camp in Rubicon Valley. It was a diversifying experience that I will sure not forget soon. From Boomerang throwing to high ropes, I enjoyed all of it! I found the nature very calming as well as it being refreshing to have a break from the thick of school and other things in the city. It was a great adventure. Thank you OEG Camp Jungai.
Alekzander Ioannou, Year 6
Show All
Collapse
Thank You, Mystiko Kleidi!
It's not often you get the opportunity to fly halfway across the world for Professional Development. But at the beginning of this term, I was lucky enough to visit Mystiko Kleidi, a unique Early Learning Centre in a beautiful part of the world, Ioannina, Greece. During my time at the Centre, I was able to observe the English Bilingual Program, the only one of its kind in an Early Childhood setting in the region of Epirus.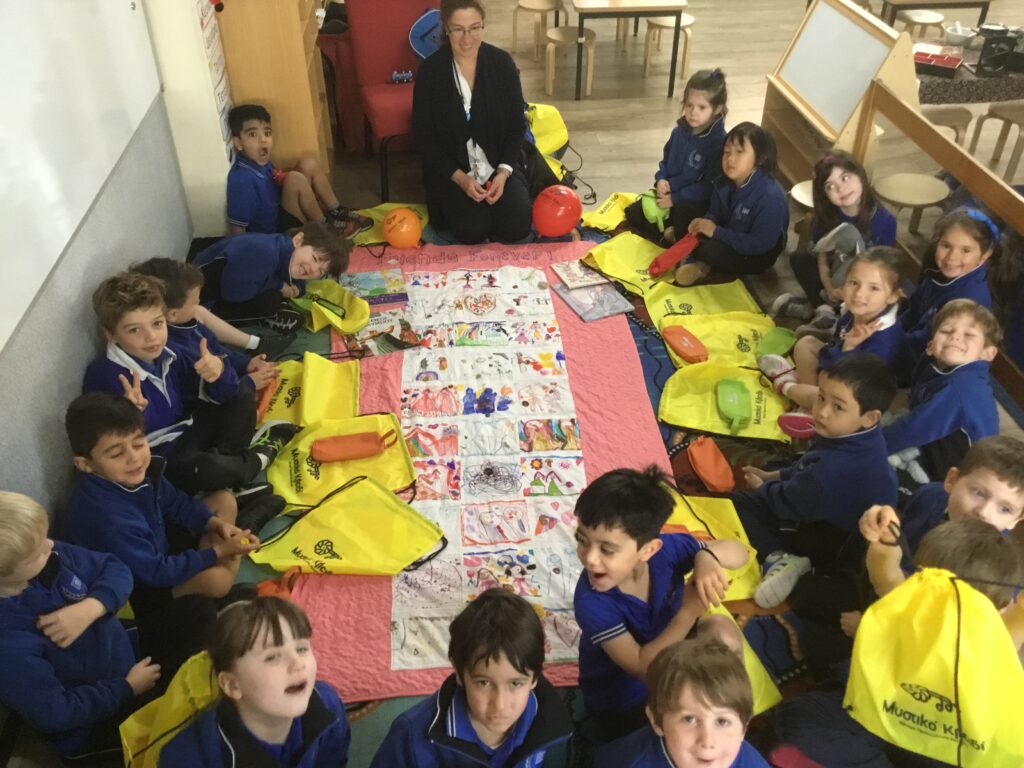 I had the opportunity to be involved in the 4–5-year-old kindergarten's 'Australian' themed Project, during which I was able to gain some interesting insights into how a Project Based Language Learning Program can effectively be implemented in an Early Childhood setting. The experience has not only enhanced my awareness of the different pedagogical approaches that can effectively be implemented in a childhood setting, but I also had the privilege of meeting and observing some inspiring early childhood educators.
A surprise 'Australian' themed farewell celebration concluded what was a memorable and rewarding experience on both a personal and professional level. An exchange of gifts, which included a special handmade 'friendship quilt' cemented our friendship which we will endeavour to continue well into the future. Last week our ELC students were excited to receive their gifts from our new friends, including a bag and pencil case. The kinder also generously gifted our school some beautiful Greek story books and special 'symbolic' gifts were exchanged between our two principals – the foundations of a special friendship between our two schools.

I would like to thank our principal Dr Vivianne Nikou who encouraged me to pursue this unique professional development experience. I would also like to thank Mrs Efi Laga (director of the Mystiko Kleidi) for warmly inviting and welcoming me into her amazing Early Learning Centre. Additionally, I would like to thank my sister Lisa Bindevis who is both the coordinator and driving force behind the thriving bilingual English program at the centre. Finally, I would like to wholeheartedly thank the wonderful senior management team, staff, teachers, parents and students at Mystiko Kleidi for my treasured memories- 'Friends Forever- Φίλοι για Πάντα'!
Ms Effie Bindevis
Primary Modern Greek Coordinator
LaTrobe University to Keep Greek Program!
Thanks to the support of the broader Greek community in Melbourne, including our very own students, teachers and parents, LaTrobe University has committed to retaining its Greek Studies program!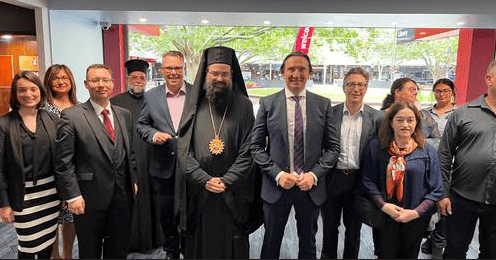 Three years ago, the University was considering halting the program due to low enrolment numbers. The united community effort, moral and financial support from sponsors and the broader community, helped support the program during the probationary period of the last three years. That time is now up and the University now has confidence that there is a future for Greek at LaTrobe University. Enrolment numbers have also risen by 20%.
Thank you to everyone in our school community for their support. It really was a united effort to get to this point.
A special message of thanks to Ms Anita Kolaitis, who has been a vital member of the Steering Committee over the last three years, as President of the Modern Greek Teachers Association of Victoria.
We are very happy and proud to know that our students can consider continuing their studies in Greek at tertiary level, whether they enrol at an Advanced level or a Beginner level.
The future looks bright for Modern Greek!
Ms Denise Diakodimitriou
Head of LOTE
Ms Effie Bindevis
Primary Greek Coordinator
Happy Diwali!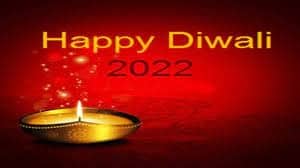 When someone thinks of a grand Hindu festival, they think of the festival of Diwali. While Diwali was celebrated this Monday, the festival itself goes for 5 days. This year, the festival started from Saturday the 22nd of October and lasted until Wednesday the 26th of October. This day is thought of as the day of new beginnings by many Hindus. On behalf of the school, I would like to wish you all a happy Diwali!
But what's the story behind it? Many people are told that the story relates to good defeating evil, but the story isn't that simple. In fact, the epic reflects on Hindu morals, logical reasoning, philosophical questioning and even ancient astronomical practices (since Diwali is based off the constellations and the Hindu calendar). Most of the epic centres on the sacrifice the King of Ayodhya, Raja Dasrath, made one day, having to force his sons into exile in order to fulfill a promise to one of his wives. Throughout the story and in many other Hindu myths, ancient Indians never believed in the idea of good or bad; to them, no such concept existed. Only the idea of dharma, the set of responsibilities one must fulfill in a society, is prevalent in ancient Indian society, and that is highlighted through Ram's refusal to accept the throne from his brother after his dad died.
The nuances of the story of Ramayana shouldn't go unnoticed as they are the key to understanding not only the events of the epic, but also the decisions and morals demonstrated throughout the story. This year, the Greek Radio Theatre has been working on a multi-part Ramayana series in Greek, with the aim of broadcasting it to the Greek community to share this wonderful festival and story with others!
Rudra Sekhri
Year 11 Pericles, School Captain 2023
Show All
Collapse
The finance team would like to remind families that have not yet submitted their payments to please do so as soon as possible.
Please see below for the CSEF financial assistance program information sheet and application form.
Year 6 Production - Moana