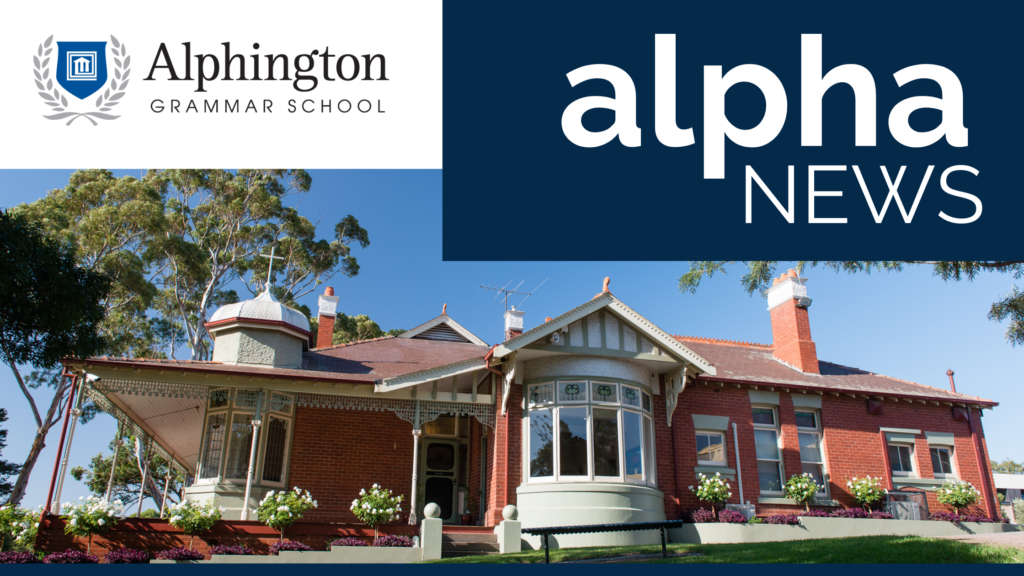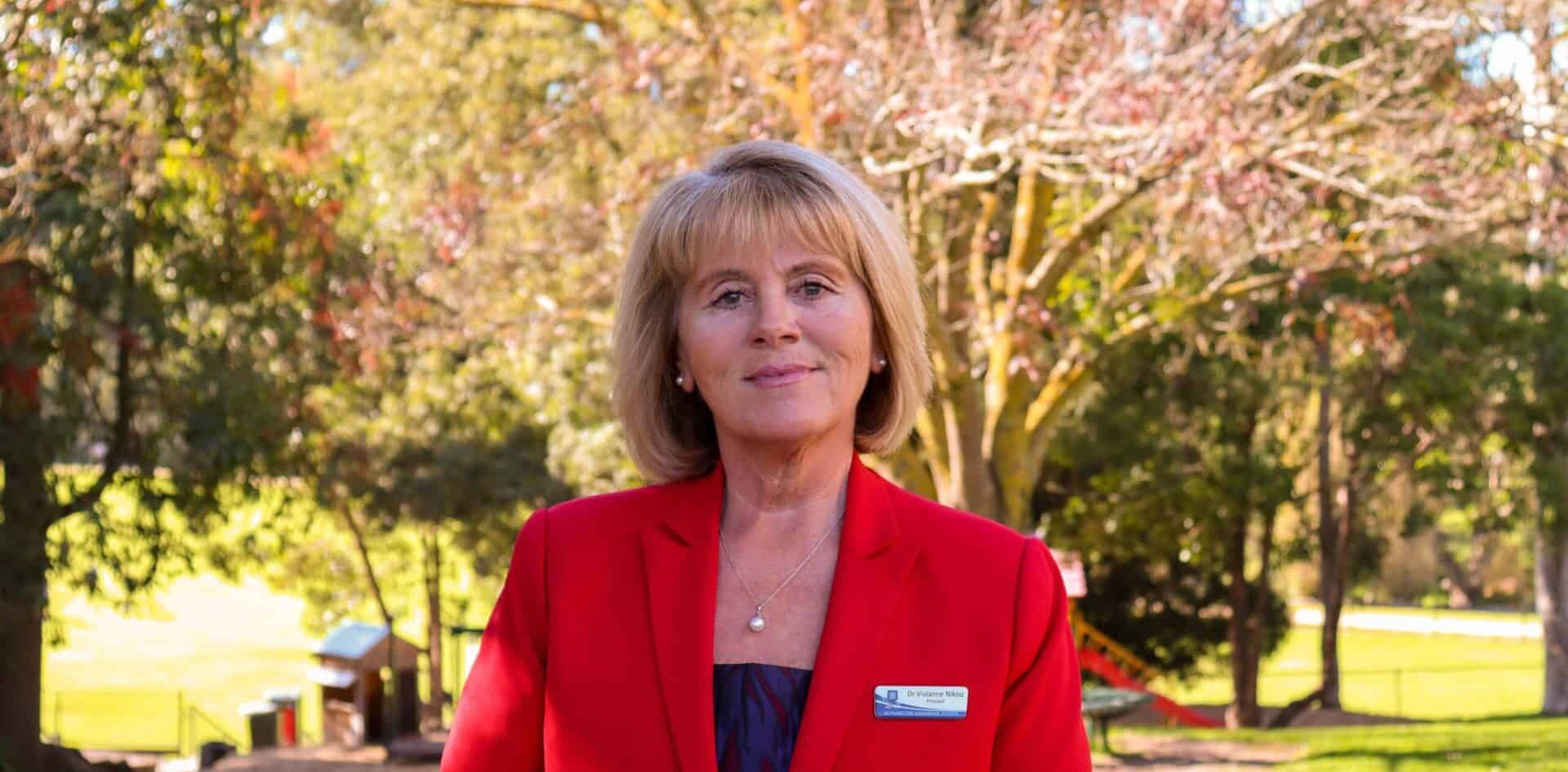 Greetings from Darwin where Year 11 and 12 students have been able to experience the best the Northern Territory has to offer. After many delays and rescheduling the senior students have had the opportunity to complete their experiential programs and create many lasting memories with their friends and the staff in attendance.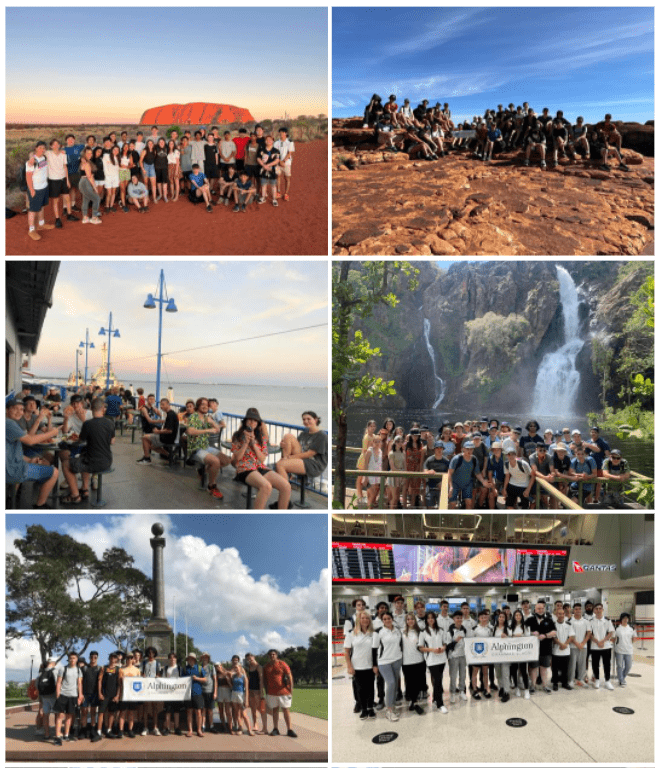 It has been a very busy ten-week term. Despite a small hiccup with our Year 9 Camp recently we have been able to run all other scheduled activities this term.
It has been wonderful to hold Information Evenings, Open Day, House Night and Year 7 Welcome Drinks for Parents, the Prep to Year 4 Production, Swimming and Athletics Carnivals and many more celebrations on and off campus.
EVZONES Visit (Greek National Guard)
The Premier of Victoria; Mr Daniel Andrews announced the funding of the EVZONES visit and their inclusion in this years ANZAC Day Service at the Shrine. Such a visit does not happen often. They will make a significant addition to the Parade this year.
Added to this, our School has been able to secure a visit by the EVZONES to our school on Thursday 28 April (first Thursday of Term 2). This will be a whole school assembly where we will be able to have a small group of parents and grandparents join us for our ANZAC Day Service where the EVZONES will lead the school parade, special guests and dignitaries.
Numbers will be limited and guests will need to show their vaccination certificates to be able to enter the School. More information will follow shortly.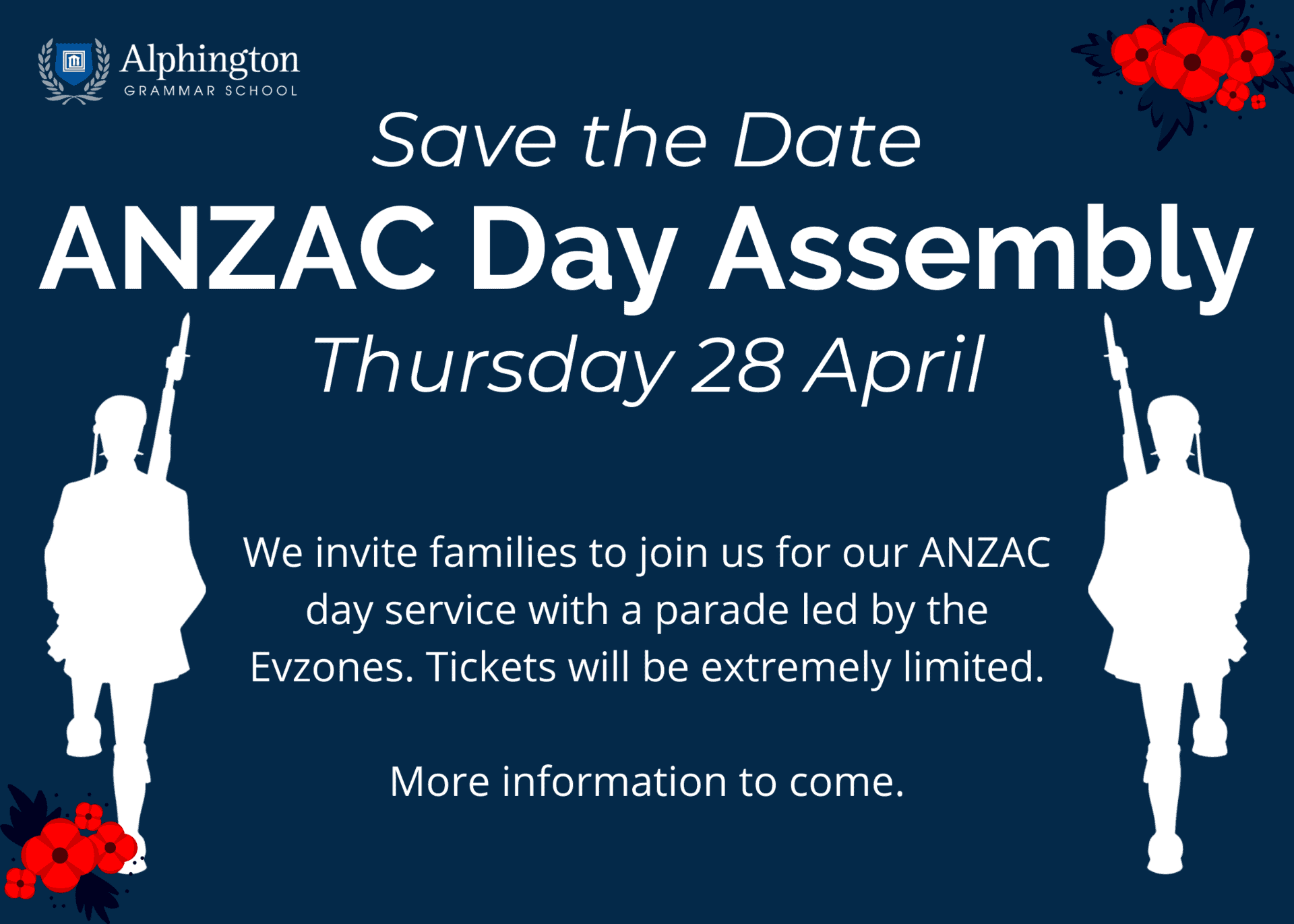 Mother's Day Luncheon
Mother's Day High Tea at Alphington Grammar School has always been a highlight in our events calendar. This year, our Mother's Day Luncheon will be held on Saturday 7 May, 2022 between 12.00 and 3.00pm in the picturesque River Room at Crown Melbourne, overlooking the Yarra River. We are again looking forward to hosting a wonderful event in recognition of mothers, grandmothers, aunties, big sisters and women everywhere who provide strong role modelling to the next generation.
Tickets are $95 per person and include a two-course luncheon and drinks. Tickets are available online via our website. The best way to guarantee who you will sit with is to book onto the same table number. Tables are strictly a maximum of 10 people.
I look forward to sharing an afternoon of friendship, good food and other surprises.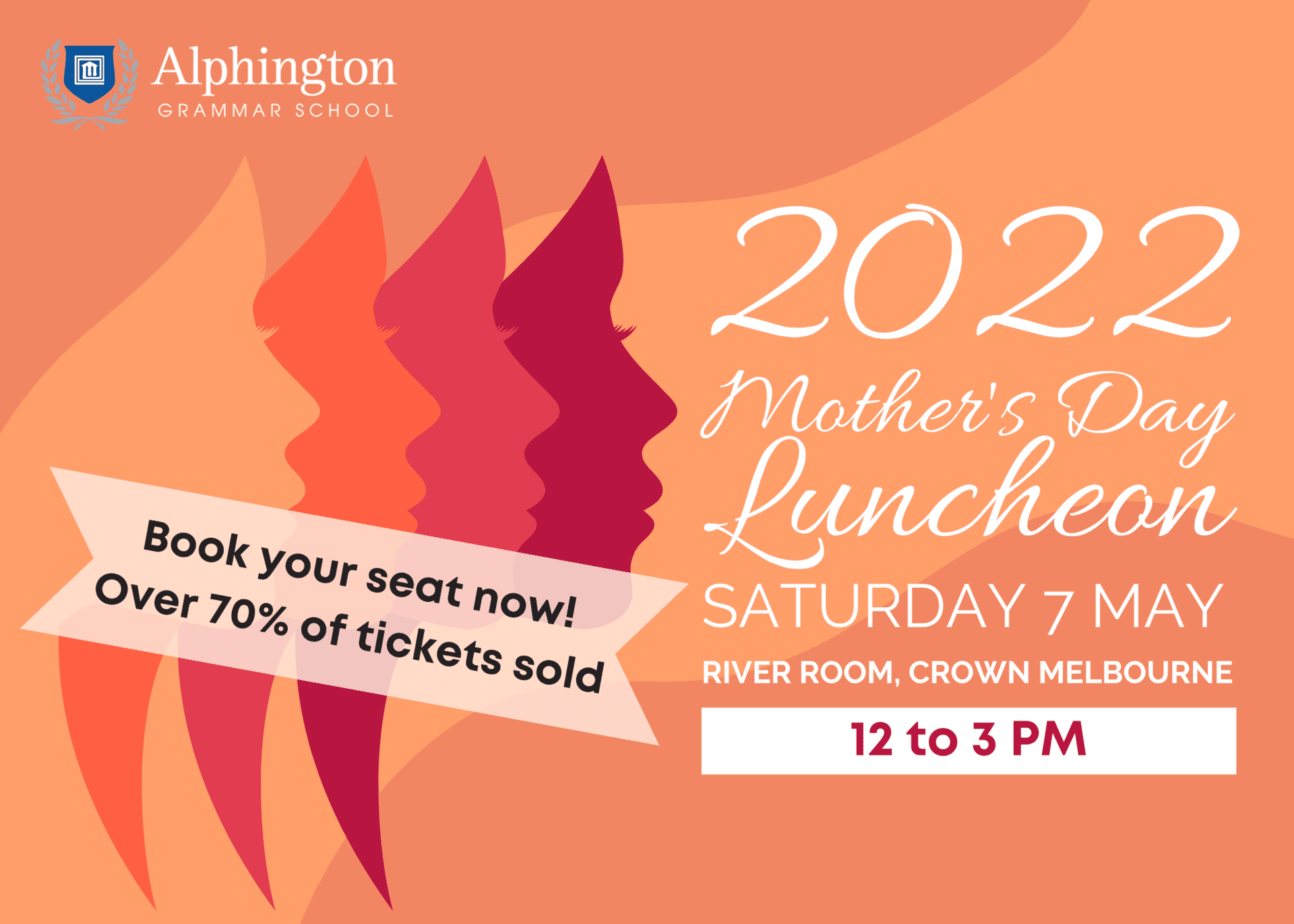 Term Holidays and Easter Break
I take this opportunity to wish all families a safe vacation period and a Happy Easter.
In the first week of the school holidays, the Office will be closed on Good Friday (15 April) and Easter Monday (18 April) and on Friday 22 April (Orthodox Good Friday) and Monday 25 April (Anzac Day and Orthodox Easter Monday).
A reminder to all families that Term 2 commences on Tuesday 26 April.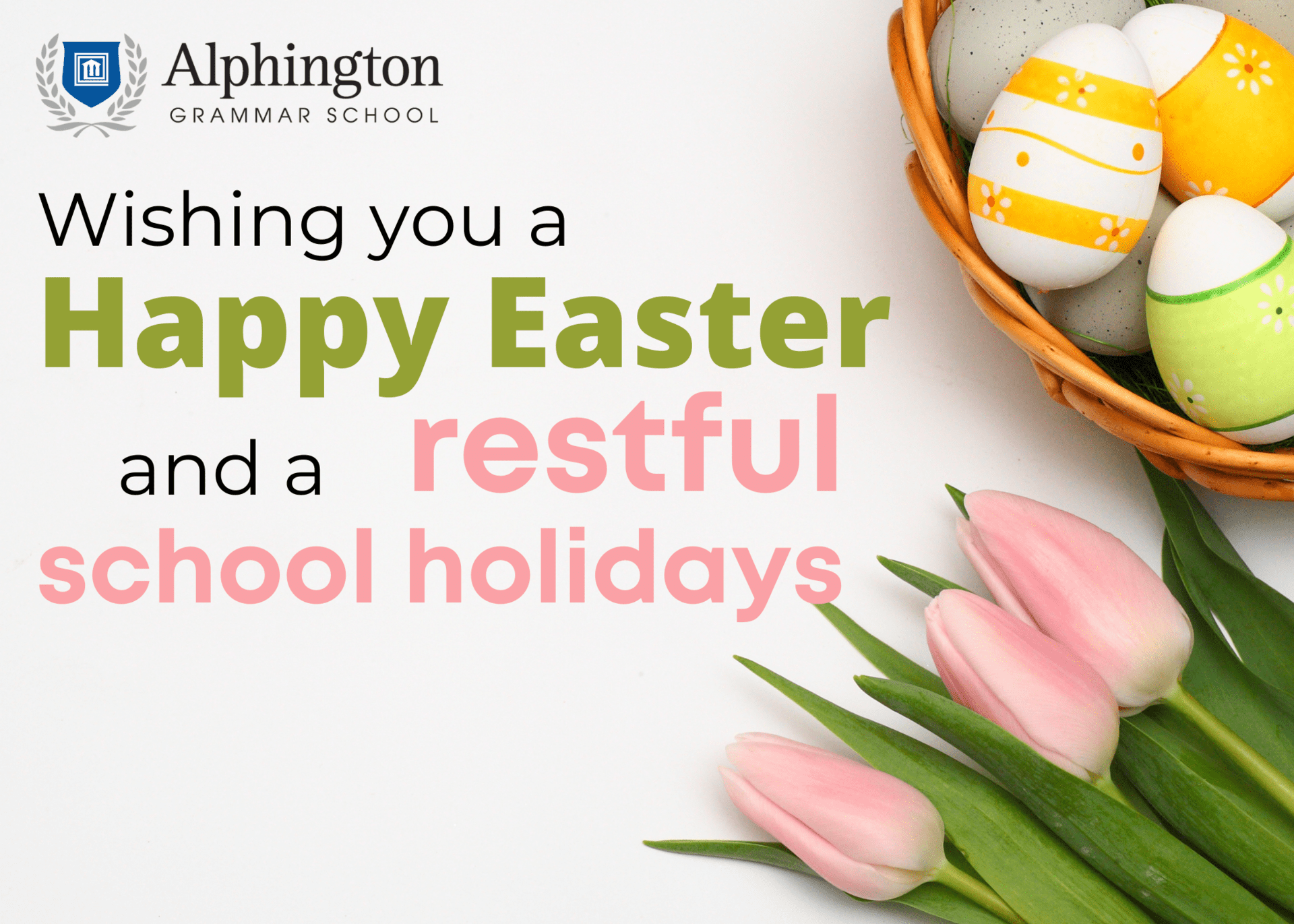 Dr Vivianne Nikou
Principal
Show All
Collapse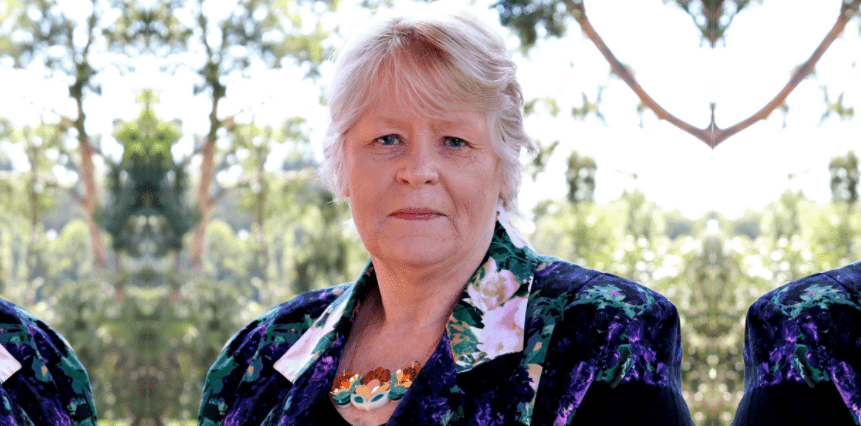 From the Assistant Principal, Head of Primary
The end of Term One 2022 marks the end of our first full term in two years without lockdowns or significant disruptions. While COVID has had an impact on our families and staff, it is something that we are all gradually learning to live with. A huge thank you to our entire school community for their support in this. It hasn't always been easy, and while the situation can still get frustrating, we are getting through it and will continue to do so by exercising kindness, patience and understanding.  
Our students are benefiting from the consistency and continuity of being at school and are learning to reconnect with their learning, their classmates and with life in general and have enjoyed being able to participate in the many events throughout the term as well as just the simple pleasure of 'being in class'.
Most recently students in Years 1 to 5 took part in their much-delayed performances, 'There's a Sunflower in My Supper' and 'Dragon Days'. It really was a very joyous occasion with colourful costumes, fabulous songs and engaging storylines in both productions. Our students, guided ably by their music teachers, Felicity Wallace, Stephanie Atwa and Priya Wilson, and assisted by primary staff, continue to shine in the performing arts. 
We are fortunate that our school offers such a rich program in the arts, and we are committed to maintaining this. The benefits of an education that provides performing arts opportunities are immense. There is a strong relationship between the cognitive capacities developed through learning and communicating in dance, drama, media arts, music and the visual arts, and students' academic and social skills. Positive effects of young people involved in arts-rich education programs include achievements in reading, language and mathematics development, increased higher order thinking skills and capacities, increased motivation to learn, and improvements in effective social behaviours. For our students it may just seem like 'fun', but we know the iceberg of benefits that lie beneath!
As a school, we receive many invitations for students to take part in various competitions and activities. We cannot possibly take part in everything, otherwise there would be no time left for teachers to maintain their normal classroom duties. We take on as much as we feel we can, and open opportunities to students when we are able to. 
Once such opportunity that has recently been launched is the Independent Schools of Victoria Poetry Competition. I urge any poetry minded students to enter. More details can be found on the ISV Parent Website.
So much can be conveyed through words and many of our students do love to write.
I will leave you with some of the apt lyrics from our Dragon Days production:
'Put on the shoes of another,
Don't worry how you appear,
Look for the goodness in everyone,
Even when dragons are near.
Don't judge a book by its cover
Don't believe all that you hear,
Look for the goodness in everyone,
Even when dragons are near.'
As this term closes, I take this opportunity to wish all our families a Happy Easter and look forward to Term 2 and the opportunities it will bring and any challenges we will successfully face together.
Mrs Tracey Nicholson
Assistant Principal, Head of Primary
Show All
Collapse
From the Secondary School
High School Musical Production
We are delighted to announce that tickets are now on sale for the upcoming Secondary Production of High School Musical. Alongside our core cast, our full Year 7 cohort will be performing across two nights at the Darebin Arts Centre on Wednesday 4 and Thursday 5 May at 7.00pm.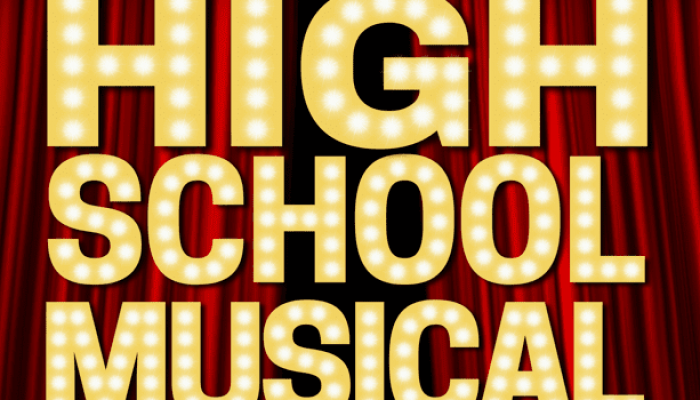 This is a wonderful community event and we look forward to welcoming you all to our fabulous production.
The Cast and Production Team of High School Musical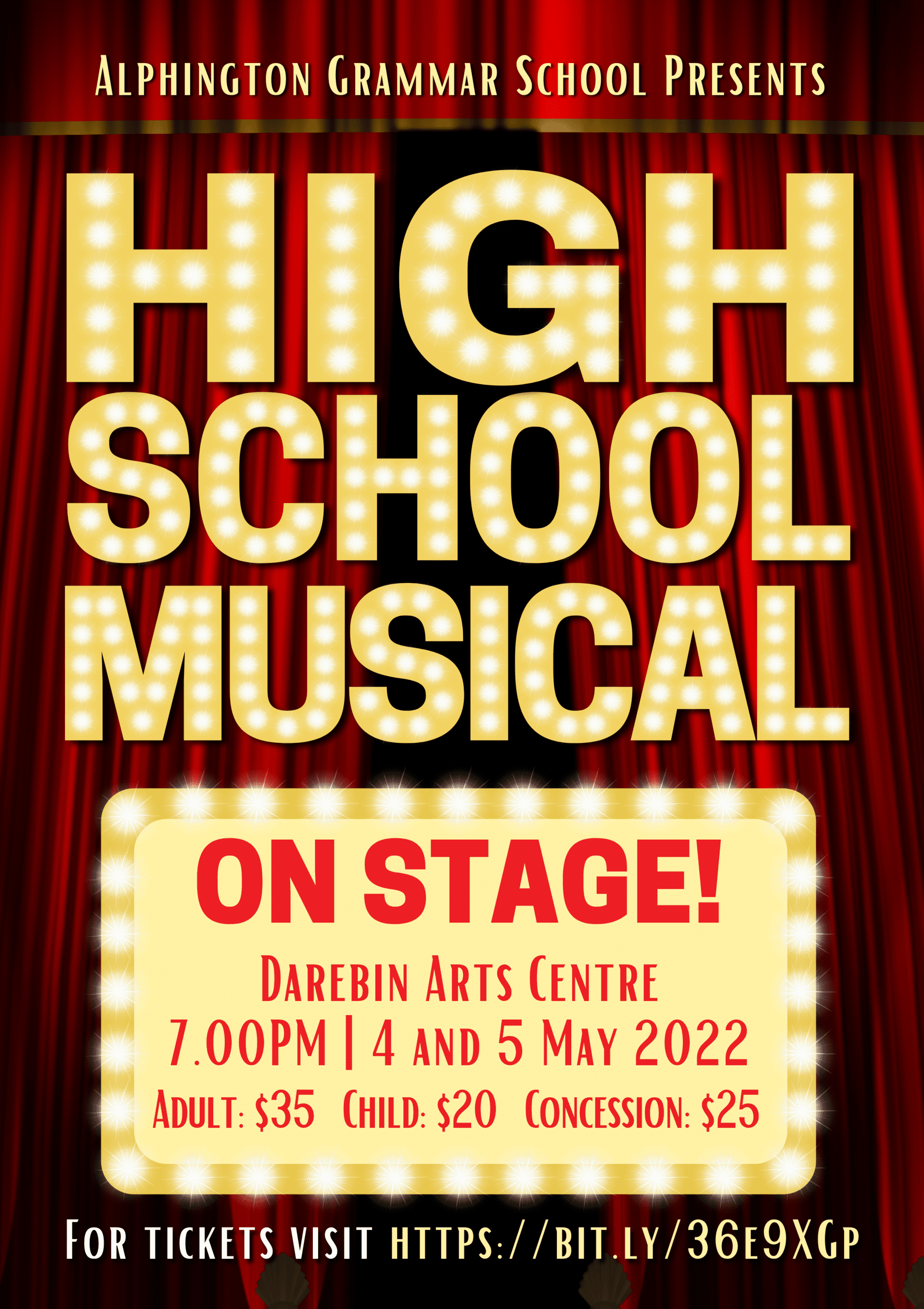 Purchase tickets here.
Show All
Collapse
EISM Swimming Championships – Monday 28 March
On Monday 28 March 2022 14 of Alphington Grammar's students swam at the EISM Swimming Championships. This is one of the biggest teams we have had qualifying to compete in this event, with students participating across multiple relays and individual events.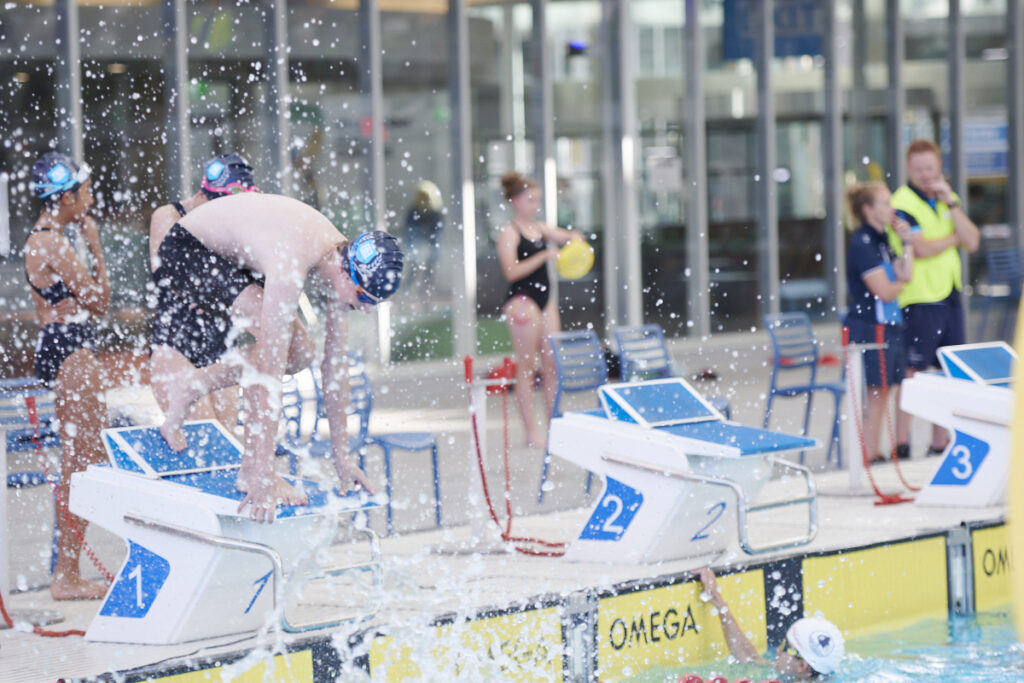 Students who competed at this event were selected based on their times and qualified in the top 9 out of the 3 divisions. To get to this stage is an outstanding achievement in the first place.
The following students need to be congratulated for their commitment to the program and for qualifying for the event.
Johanna COUTIE  – Year 7 
Rory HARTLEY  – Year 7
Esme JOHNSON  – Year 7 
Siena MIRABILE  – Year 7
Ellaina ARABATZIS  – Year 7
Liam MURPHY  – Year 7
Paul SAVOPOULOS – Year 7
Spencer JEWELL – Year 7
Travis LE PACKHAM – Year 8
Jeremy SPITERI  – Year 8
Bowen JIANG – Year 8
Paul KOTSIFAKIS  – Year 8
Angie SONGSUNGKHAN  – Year 9
Cleopatra FAKOS  – Year 11
Special mention to Mr John Savopoulos and Mr Con Papoulis for attending the carnival in the absence of the PE staff.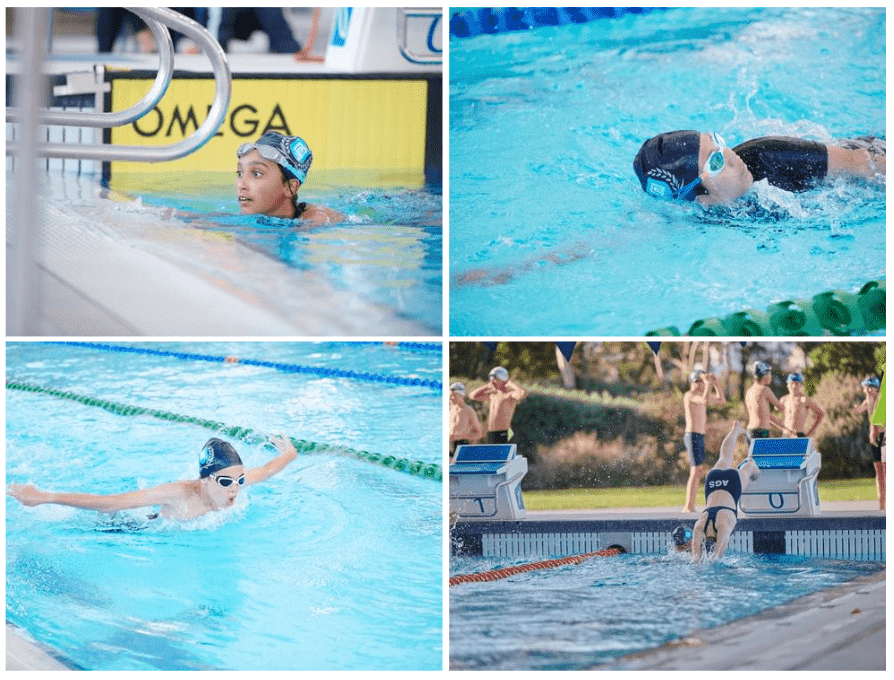 It was a great event, and we are proud of our school. Alphington Grammar is looking forward to what we can achieve in the coming years with this team.
House Secondary Athletics carnival – Friday 25 March
On the 25th of March was our annual House Athletics carnival.
With the weather being on our side it was truly a fantastic day to compete. Students have been working extremely hard throughout their PE classes and attending the AGS Athletics Enrichment program to do their very best at the carnival. The students did not disappoint. The house spirit from the sidelines was remarkable with everybody cheering for their house and peers adding to the cheerful atmosphere.
Placing 4th was Pericles, which was not a true representation of their grit and dedication. 3rd was Byron with an unlucky run. The battle for first was nail-biting with only 2 relays as the decider. Luckily, true house spirit and camaraderie was awarded, and Aristotle was crowned 1st for the 7th year in a row, ultimately placing Byron at a commendable 2nd. Those who showcased their true house spirit and effort were awarded, namely;
Aristotle – Georgios Tsianakas & Antonia Kuras 
Byron- Chloe Portoglou & Nicholas Filiopoulos
Pericles- Alex Gao & Mia Mazzarella 
Socrates – Sarah Dicker & Balhaar Singh
James Tunchon Award –   Agam Saini (Aristotle)
Amelia Radford Award –  Jasmine Smith (Socrates)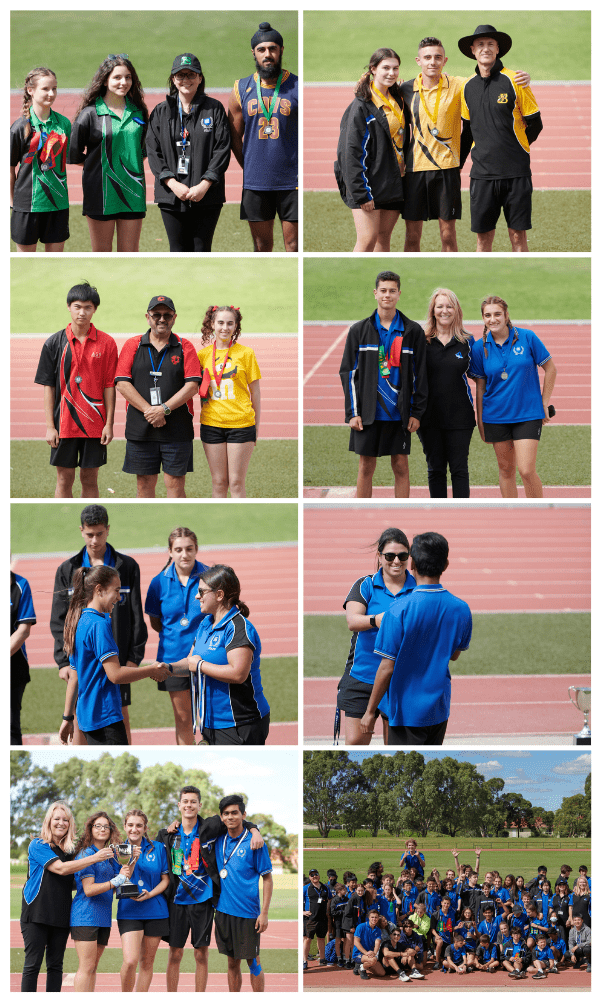 Ms Olivia Rahme 
Head of Sport, PE & Health P-12 
Show All
Collapse
Whilst we weren't able to experience the full week at Year 9 camp, our time was still packed with many activities and memories the students can hold onto. The activities included canoeing, mountain biking, high ropes, challenge trail and abseiling. Here are a few snapshots from the week that was.
Mr Blair Runnalls 
Primary Sports and Outdoor Education Coordinator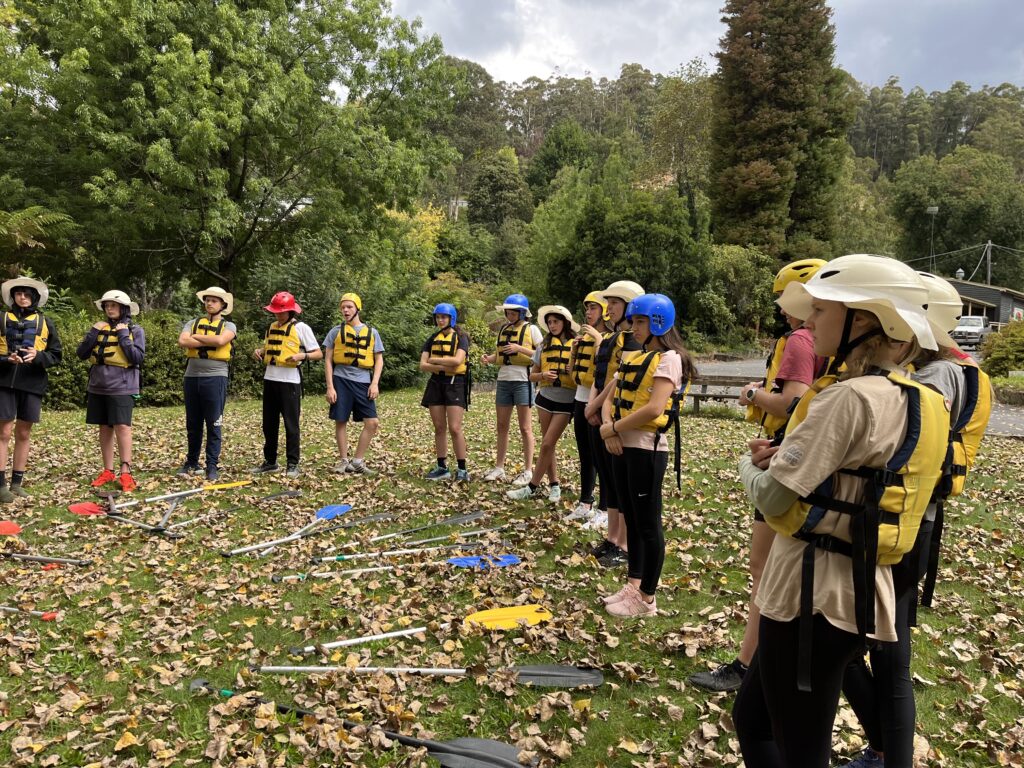 Michael Ooi (Year 8) has been running chess tournaments online for the students and families of AGS. The tournaments are run online using a program called Tornelo.
If you like chess, and have time every fortnight on Wednesdays from 6:30pm to 8:45pm, the next tournament being on April 17th, please register through this link.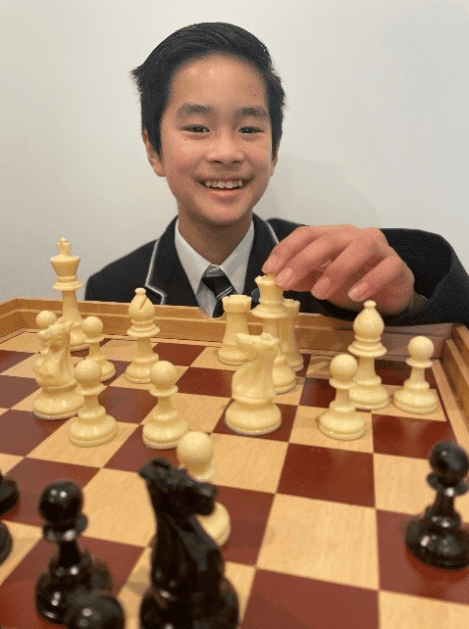 If you have any questions, please message Michael at ooimi@ags.vic.edu.au or direct message him via his AGS Teams account. \
Mr Max White
Chess Club Facilitator
Show All
Collapse
Many girls have enjoyed the Self Defence classes during Friday lunchtimes. This is an initiative to build confidence and strength and to teach girls to protect themselves. This is offered free by Alex from Yoshin Martial arts as part of our enrichment program. It has been lots of fun and we will continue it in term two.
Ms Voula Allimonos
Primary and Secondary Greek Teacher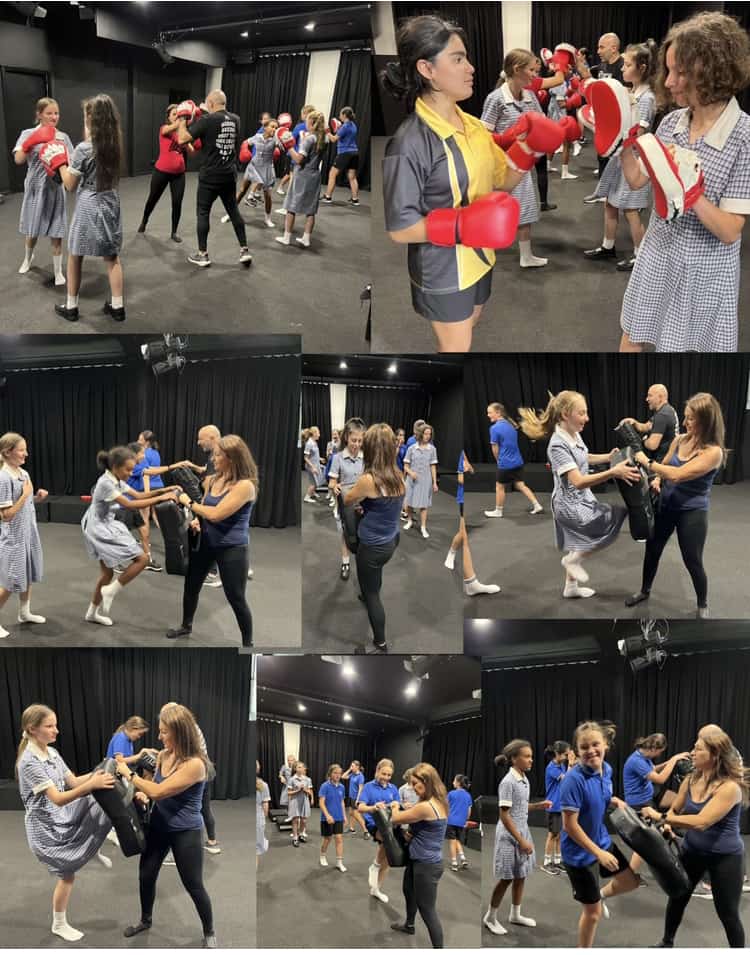 The Annual Alphington Grammar School Primary House Cross Country Championships was conducted on the school oval and parts of the Yarra Trail again this year. It was a beautiful afternoon, and it was great to see all students from Prep – Year 6 competing and running for their respective Houses.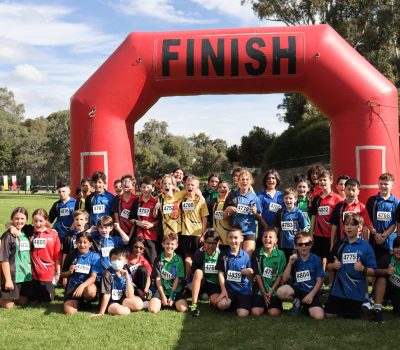 The order of the events were as follows:
Prep students: 800m
Year 1 + 2 students: 1.2km
Year 3 and Year 4 students (2km) 
Year 5 and Year 6 students (3km)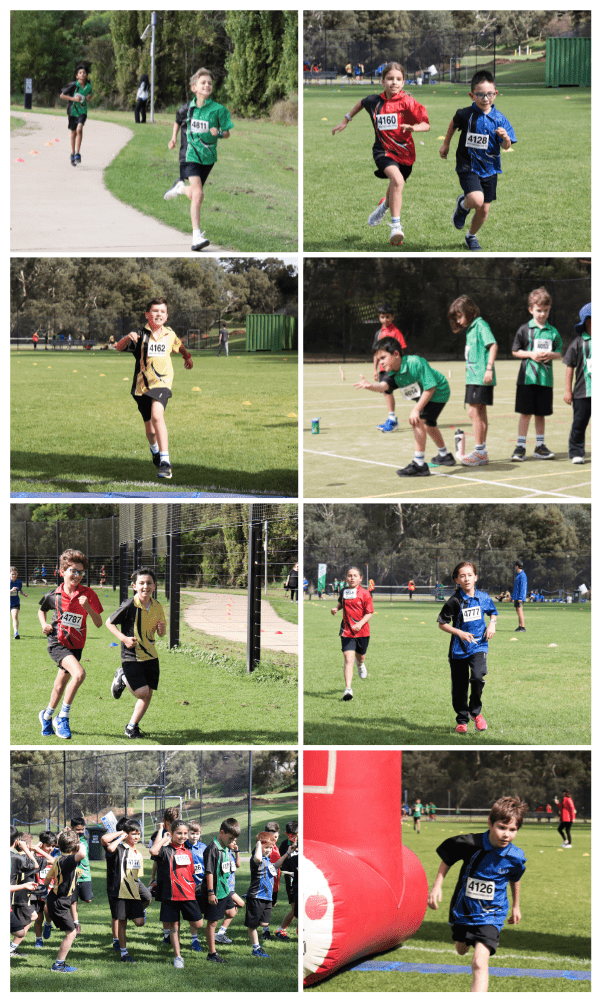 Individual Winners:
Prep Girls
1st place: Iliana Papadopoulos
2nd place: Harriet Mizen
3rd place: Georgia Louras
Prep Boys
1st place: Ilya Assaran Darban
2nd place: Kosta Theodorakopoulos
3rd place: Rishabh Shankar
Year One + Two Girls
1st place: Mackenzie Haas-Baker
2nd place: Yuti Samadhiya
3rd place: Nikoletta Koljatic
Year One + Two Boys
1st place: Phillip Batsakis
2nd place: Hamish Wilson
3rd place: Finn Hurst & Mason Holdinghausen
Year 3 / 4 Girls
1st place: Victoria Scicluna
2nd place: Juliana Evmorfias
3rd place: Zoe Henricus
Year 3 / 4 Boys
1st place: Owen Mollison
2nd place: Konstantinos Kalathenos
3rd place: Zorian Quintiao
Year Five Girls
1st place: Emmanuel Batsakis 
2nd place: Madelaine Smith
3rd place: Christina Belegrinos
Year Five Boys
1st place: Tom Ellwood
2nd place: Rory Davis
3rd place: Filippos Kalathenos
Year Six Girls
1st place: Indiana Griffiths
2nd place: Sophia Bush
3rd place: Thea Stare
Year Six Boys
1st place: Alekzander Ioannou
2nd place: Alexander Bassett
3rd place: Raife Patel
Mr Blair Runnalls 
Primary Sports Coordinator 
Show All
Collapse
Greek Easter Activities in the ELC
Students in the ELC took part in a number of Greek Easter activities this week in lead up to Greek Easter in a couple of weeks. The children dyed red eggs and made traditional Greek Easter biscuits (koulourakia).
We also would like to take this opportunity to wish our school community a wonderful Easter.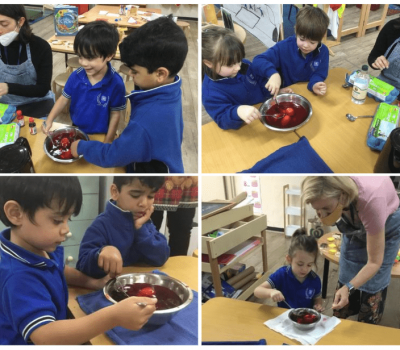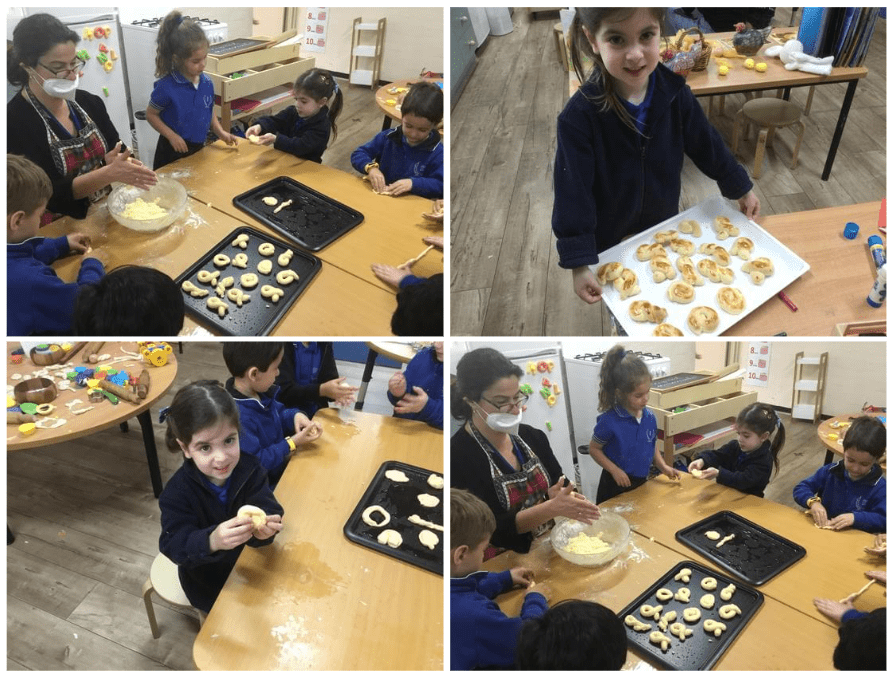 Primary Greek Awards 
The following students showed excellence in their Greek studies this term and were acknowledged with an award for their efforts during our Primary Assembly:
Prep
Mira Dhiman – Speaking in Greek
Year 1
Finn Hurst – Reading in Greek
Year 2
Yuti Samadhiya – Amazing Work
Philip Batsakis – Amazing Work
Year 3
Jirapat Songsungkhan – Amazing Work
Anastasia Sousamlis – Speaking in Greek
Year 4
Sofia Varvarigos – Effort
Juliana Evmorfias – Speaking in Greek
Year 5
Jiayi Alexiou – Effort
Anvee Khan – Amazing Work 
Year 6
Marianna Haralabidis – Effort
Yitong Zhou – Effort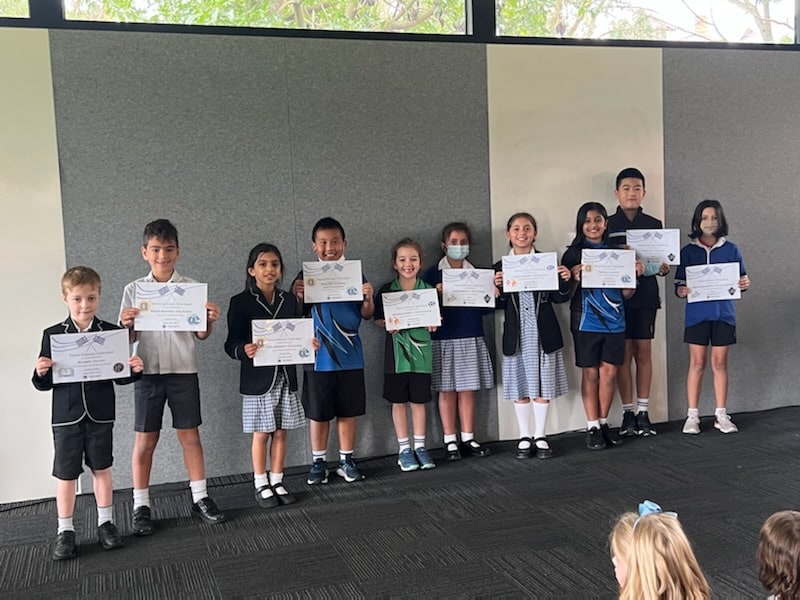 Primary Greek Choir Commencing in Term 2
Students in the Primary school have the opportunity to join the Primary Greek choir group commencing term 2. The sessions will take place in the Primary Music room every Friday from 8:15 am until 8:45 am. This is a wonderful opportunity for the children to learn to sing traditional Greek songs, while improving their Greek language skills. The group will also have the opportunity to perform at various assemblies and special events. 
Denise Diakodimitriou 
Head of LOTE
Effie Bindevis
Primary Greek Coordinator
Show All
Collapse
There's a Sunflower in my Supper and Dragon Days
Congratulations to all the students in Years 1 – 5 who performed enthusiastically last Tuesday night. The students filled the stage with colour, energy and beautiful singing. I commend all the students on their resilience and persistence after beginning these shows online last year!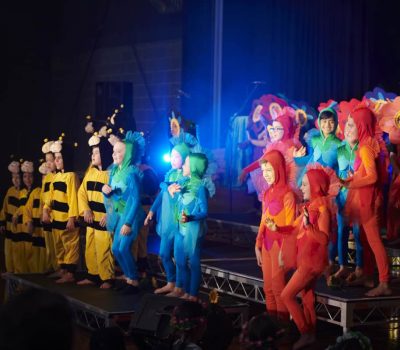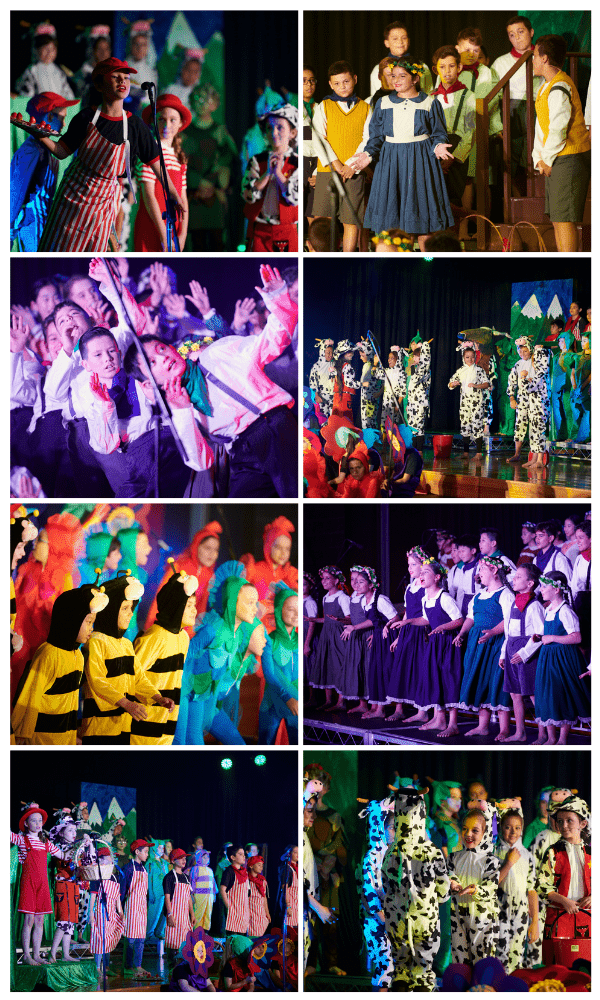 We were so grateful to share the students wonderful achievements on stage at long last. Many thanks to the support of the Classroom Teachers, Parents and Music Team in helping bring this night together.
Ms Felicity Wallace
Primary Music Teacher
Ms Stephanie Atwa
Primary and Secondary Music Teacher
Show All
Collapse
Bebras Australia Computational Thinking Challenge Results
This year students in the Primary School were invited to enter the Bebras Australia Computational Thinking Challenge. This was an online competition which required students to solve a variety of problems using their computational thinking skills.
The questions had varying degrees of difficulty and were designed to test students' creative and critical thinking.
Congratulations to the following students on their round 1 results, you have done us proud:
Payne Lu Year 4         High Distinction
Eric Wang Year 4         High Distinction
Yara Al Asaad Year 6         Credit
Anthony Benci Year 5         Credit
Yitong Zhou Year 6         Merit
Atticus Horn Year 5          Merit 
Hanna Sethi Year 3          Merit
Dustan Roberts               Year 3         Merit
Raphael Gindidis Year 5            Participation
Aston Abela Year 5          Participation
Alex Siomos Year 5          Participation
Rafe Roberts Year 5            Participation
Dianne Downey
Primary Numeracy/ICT Coordinator 
 
Show All
Collapse
The finance team would like to thank all families who have paid their school fees for the semester. If you have not yet paid your school fees, please be reminded that they need to be paid as soon as possible.
Please see below for the CSEF financial assistance program information sheet and application form.
2022 Mother's Day Luncheon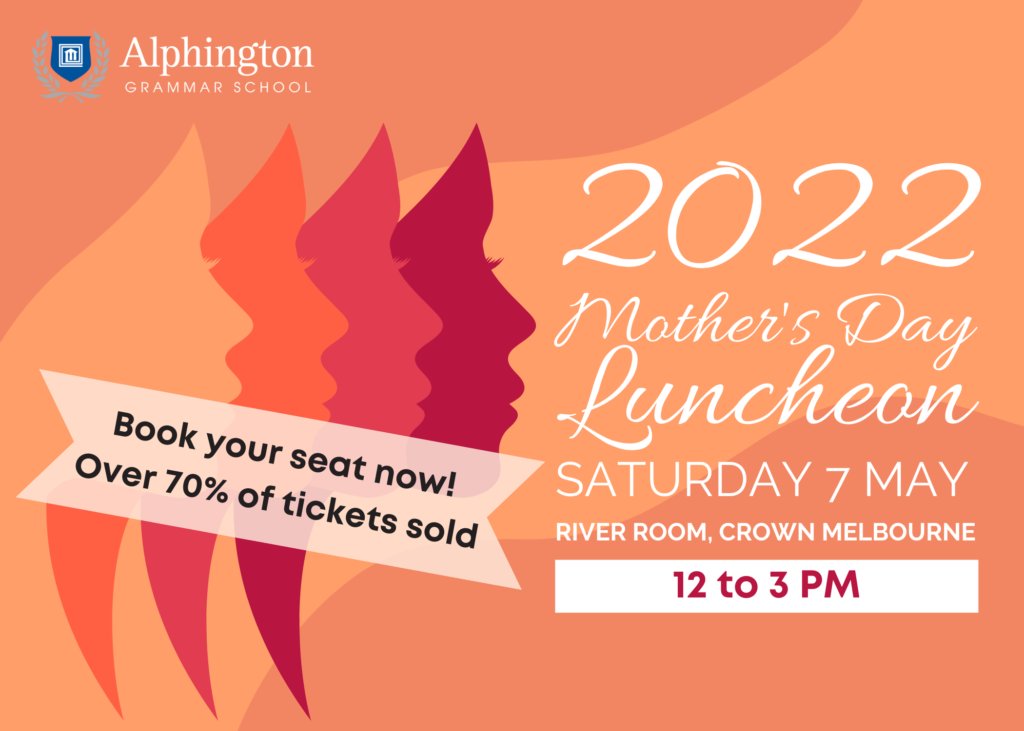 High School Musical Secondary Production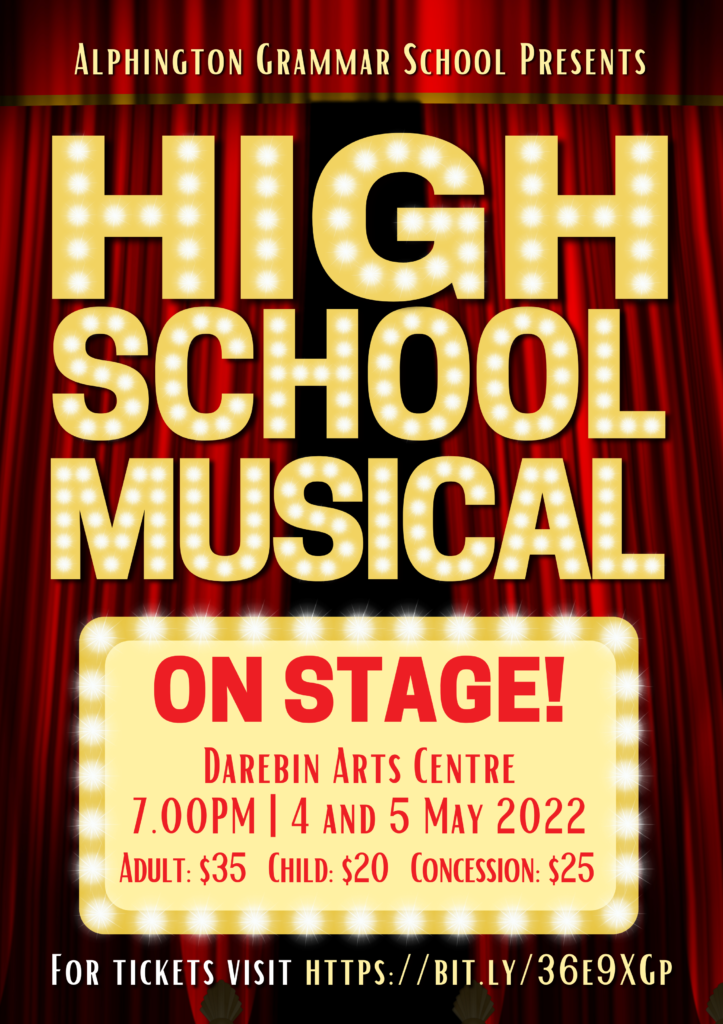 The Resilience Project Parent Information Night
We are really looking forward to the Parent / Carer Webinar with Martin Heppell from the resilience project on Monday 9th May, 6.30pm-8.00pm (90 minutes) AEST.
During this presentation, Martin will share his experiences and combine them with practical strategies that can be implemented everyday to improve our overall wellbeing. Parents/ Carers will need to register using this registration link.
**Upon registration, registrants will receive a link to attend the webinar, along with a reminder the day prior. 
Please note that the webinar will include parents from our Partnership Schools. Looking forward in seeing parents from both primary and secondary attend the webinar. 
Ms Olivia Rahme 
Head of PE, Sport and Health